Lionel Messi at PSG: Goals, assists, results & fixtures in 2022-23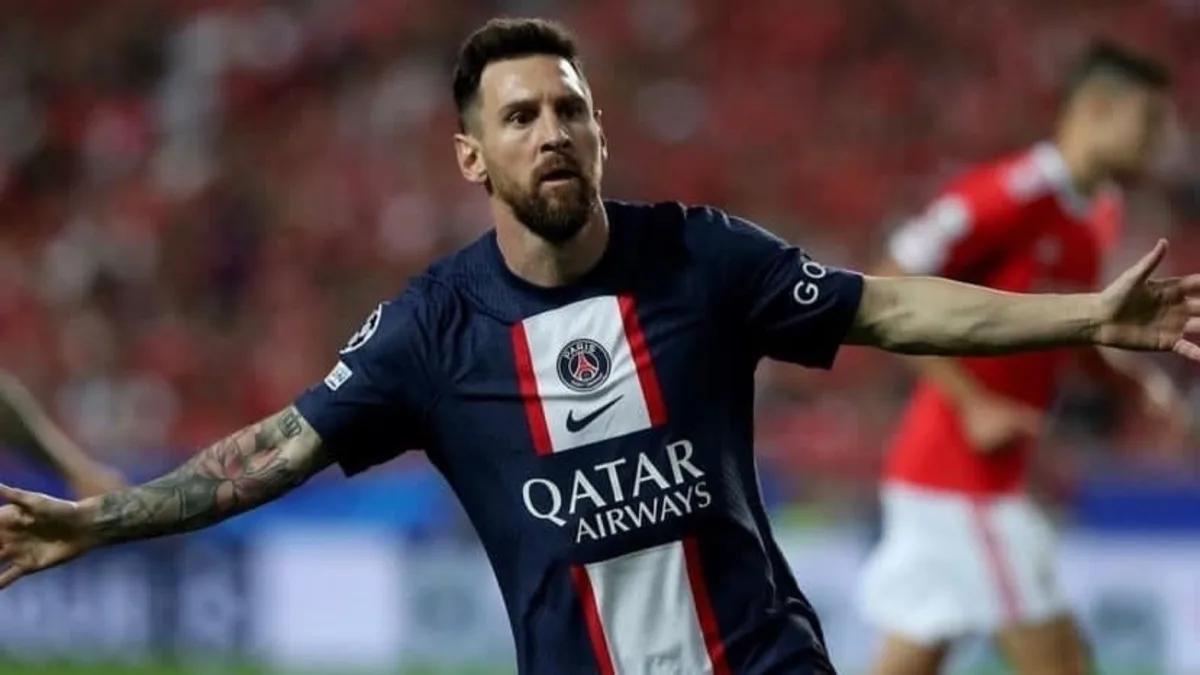 Lionel Messi shocked the football world with his transfer from Barcelona to Paris Saint-Germain in 2021 and is hoping to produce some impressive statistics in his second season.
La Liga rules made it impossible for Barca, amid their financial problems, to renew their star player's contract and as such Messi was forced to move to PSG on a Bosman transfer.
Messi won Ligue 1 with PSG in his first year with the club, but his debut season in France fell short of the huge expectations that surrounded his change of team.
The Argentina great did not post the spectacular individual numbers that he often produced at Camp Nou, and he could not help PSG to the Champions League trophy they crave so much.
Still, the 2022/23 season offers Messi, who is now 35, huge opportunities.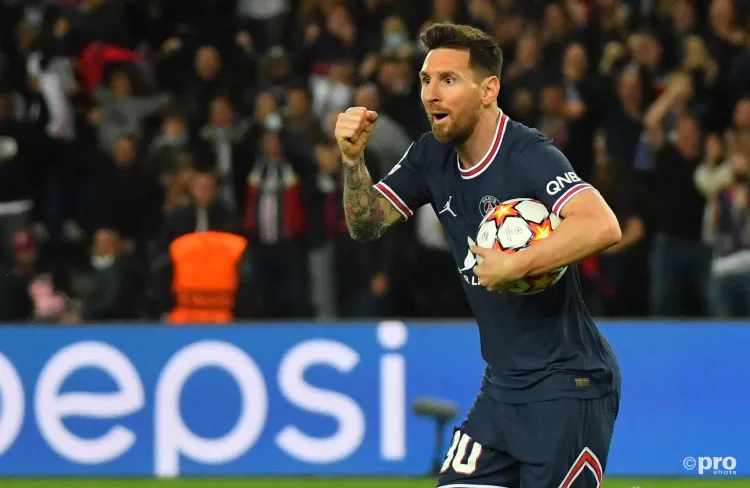 As well as bidding for World Cup glory with Argentina, he will have another chance at domestic and continental glory with a PSG team who have retained star striker Kylian Mbappe on a new contract after huge transfer speculation.
And Messi began the season in the perfect fashion by scoring PSG's first goal of 2022/23.
He broke the deadlock in the 4-0 thrashing of Nantes on July 31 in the Trophee des Champions.
And the Argentine also began the Ligue 1 season in sensational form with two goals and an assist on matchday one as PSG thrashed Clermont 5-0. His second goal was a brilliant bicycle kick.
In his third match of the campaign, against Montpellier, he was rather quieter, despite his side going on to win 5-2, with Neymar instead catching the spotlight thanks to a hat-trick. It was a subdued performance from the seven-time Ballon d'Or winner, who had earlier in the week missed out on making the shortlist for the award once again.
He was instrumental in a 7-1 win away to Lille a week later. He created the opening goal of the game for Kylian Mbappe after just eight seconds, when he lofted a pass over the top of the defence for his colleague to score from. Messi then netted a cute finish following a move he had started in the midfield. Although no more goals or assists would follow thereafter, it was a performance that continued to mark the Argentine's return to form.
The following week against Monaco proved to be a more testing affair as PSG dropped their first points of the season in a 1-1 draw. The influence of Messi was limited by a strong performance by the visitors' midfield, although he still managed a terrific effort off the post, which was an inch away from finding the net. He was substituted for the first time this season, going off with three minutes left.
He was also substituted a few days later in the 3-0 win over Toulouse but not before he had delivered two more assists for partners Neymar and Mbappe.
Yet another two assists arrived three days later when PSG went to Coupe de France winners Nantes. Again they picked up a 3-0 win on the road, with Messi creating the first two goals for Kylian Mbappe.
Messi did not score or assist in the 2-1 Champions League matchday one win over Juventus but he did perform well as PSG started their European season in the best possible way.
The veteran was back making a goal contribution in his next game as PSG narrowly beat Brest 1-0. Messi provided the assist for Neymar on the half-hour.
And Messi made history in the 3-1 Champions League win over Maccabi Haifa. His equaliser meant that he broke the record for most opponents (39) scored against by a player in the Champions League. It also meant he had scored in 18 straight Champions League seasons, also a record.
His scoring run continued the following Sunday in a key Ligue 1 encounter against Lyon. Indeed, he notched the only goal of the game with a cool finish after being set up by Neymar.
Messi curled home perhaps his best goal so far this season, his free-kick in the 2-1 win over Nice last Saturday night leaving Kasper Schmeichel with no chance.
He broke another record in the next game against Benfica, who became the 40th team that Messi had scored against in the Champions League.
This page will be regularly updated to showcase Messi's individual club statistics for PSG throughout the season.
Lionel Messi: 2022-23 stats
Appearances: 13
Starts: 13
Goals: 8
Assists: 8
Messi: Matches played
PSG 4-0 Nantes, July 31 – Trophee des Champions
Minutes played: 90
Goals: 1
Assists: 0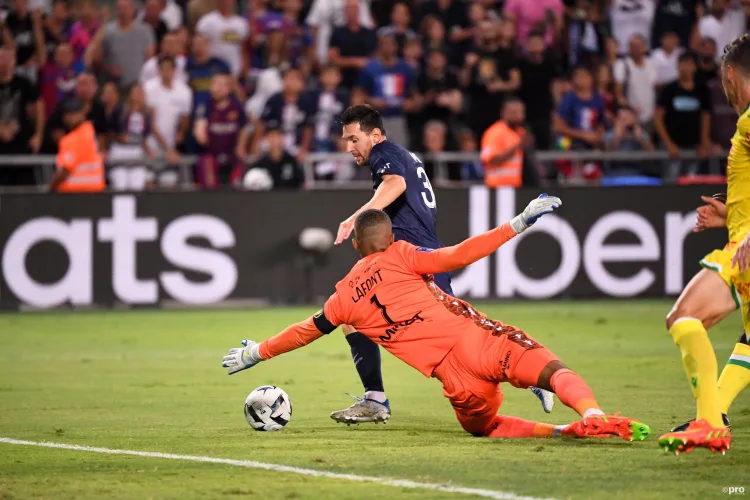 Clermont Foot 0-5 PSG, August 7 – Ligue 1
Minutes played: 90
Goals: 2
Assists: 1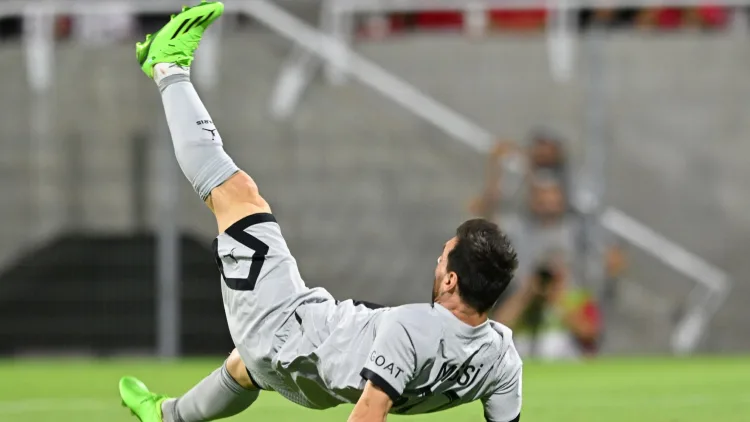 PSG v Montpellier, August 14 - Ligue 1
Minutes played: 90
Goals: 0
Assists: 0
Lille 1-7 PSG, August 21 - Ligue 1
Minutes played: 90
Goals: 1
Assists: 1
PSG 1-1 Monaco, August 28 - Ligue 1
Minutes played: 87
Goals: 0
Assists: 0
Toulouse 0-3 PSG, August 31 - Ligue 1
Minutes played: 83
Goals: 0
Assists: 2
Nantes 0-3 PSG, September 4 - Ligue 1
Minutes played: 90
Goals: 0
Assists: 2
PSG 2-1 Juventus, September 7 - Champions League
Minutes played: 84
Goals: 0
Assists: 0
PSG 1-0 Brest, September 11 - Ligue 1
Minutes played: 90
Goals: 0
Assists: 1
Maccabi Haifa 1-3 PSG, September 14 - Champions League
Minutes played: 90
Goals: 1
Assists: 1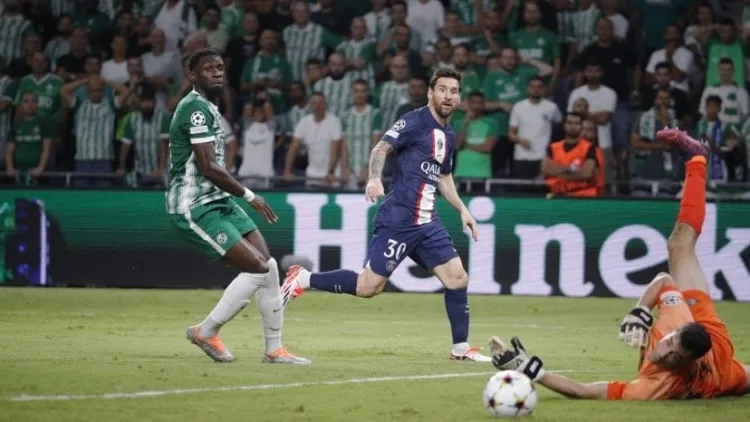 Lyon 0-1 PSG, September 18 - Ligue 1
Minutes played: 90
Goals: 1
Assists: 0
PSG 2-1 Nice, October 1 - Ligue 1
Minutes played: 88
Goals: 1
Assists: 0
Benfica 1-1 PSG, October 5 - Champions League
Minutes played: 81
Goals: 1
Assists: 0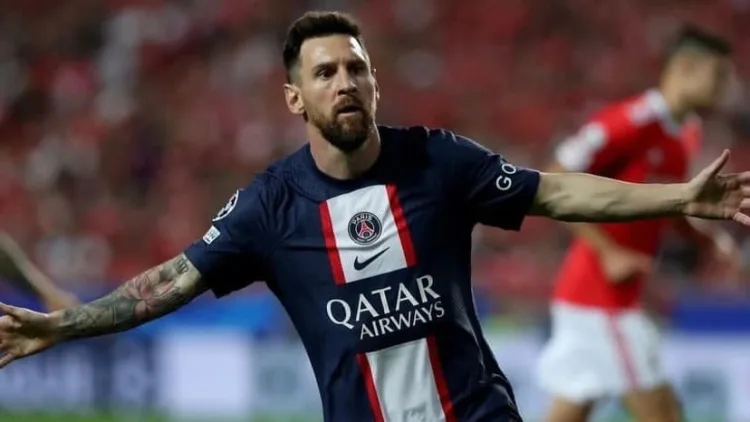 Messi: PSG's remaining fixtures
PSG v Nice, October 2 - Ligue 1
Reims v PSG, October 9 - Ligue 1
PSG v Marseille, October 16 - Ligue 1
Ajaccio v PSG, October 23 - Ligue 1
PSG v Troyes, October 30 - Ligue 1
Lorient v PSG, November 6 - Ligue 1
PSG v Auxerre, November 13 - Ligue 1
PSG v Strasbourg, December 28 - Ligue 1
Lens v PSG, January 1 - Ligue 1
PSG v Angers, January 11 - Ligue 1
Rennes v PSG, January 15 - Ligue 1
PSG v Reims, January 29 - Ligue 1
Montpellier v PSG, February 1 - Ligue 1
PSG v Toulouse, February 5 - Ligue 1
Monaco v PSG, February 12 - Ligue 1
PSG v Lille, February 19 - Ligue 1
Marseille v PSG, February 26 - Ligue 1
PSG v Nantes, March 5 - Ligue 1
Brest v PSG, March 12 - Ligue 1
PSG v Rennes, March 19 - Ligue 1
PSG v Lyon, April 2 - Ligue 1
Nice v PSG, April 9 - Ligue 1
PSG v Lyon, April 16 - Ligue 1
Angers v PSG, April 23 - Ligue 1
PSG v Lorient, April 30 - Ligue 1
Troyes v PSG, May 7 - Ligue 1
PSG v Ajaccio, May 14 - Ligue 1
Troyes v PSG, May 21 - Ligue 1
Strasbourg v PSG, May 27 - Ligue 1
PSG v Clermont Foot, June 3 - Ligue 1
Lionel Messi at PSG: Goals, assists, results & fixtures in 2021-22
It was a mixed first season at PSG for Messi, who produced some magical moments and won the league but still fell short of his ultimate aims.
Messi made 34 appearances for the French champions in all competitions, 32 of which were starts. He only scored 11 goals across those games, though he did add an impressive 14 assists.
In Ligue 1 specifically, Messi scored just eight times from 26 outings.
Messi made his PSG debut as a second-half substitute against Reims on August 29, 2021, and it was a quiet beginning as his new team eased to a 2-0 win.
The forward was then handed his first PSG start in the Champions League trip to Brugge on September 15, his side suffering frustration in a disappointing 1-1 draw where he did not score.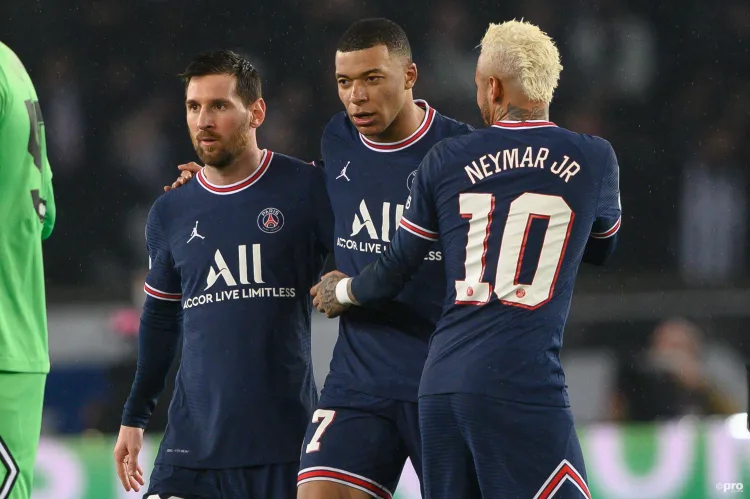 Messi struggled in his opening weeks as a PSG player and it took almost a month after his debut for him to score his first goal.
The star finally came to life on the biggest of stages when he played a vital role in beating Manchester City and his former coach Pep Guardiola in the Champions League, with a remarkable strike in a 2-0 victory.
It took until November 20 for Messi to finally claim his all-important first goal in Ligue 1 for PSG with a tremendous strike late on in a 3-1 home victory over Nantes.
The biggest disappointment of the season for Messi and his team-mates arrived on March 9 as they were eliminated from the Champions League.
Despite being 2-0 up on aggregate after Mbappe's second goal in the last-16 tie against Real Madrid, PSG crumbled in the last half-hour to lose 3-1 on the night and 3-2 on aggregate.
Messi was subsequently booed throughout his next game as PSG fans took out their frustration of this exit on both the Argentine and Neymar. They won the game 3-0 against Bordeaux.
PSG claimed the Ligue 1 title after a 1-1 draw versus Lens on April 23, and it was a goal from Messi that ultimately clinched the championship.
It was one of the goals of the season, too, with a long-range strike being whipped high into the top left corner, but PSG fans would have hoped to have seen many more of those moments.
Lionel Messi 2020-21 stats
What proved to be Messi's final season at Barcelona ended with him winning one trophy, the Copa del Rey.
Messi scored twice in a 4-0 win over Athletic Bilbao in the final, but it was Atletico Madrid and his former team-mate Luis Suarez who triumphed over Real Madrid and Barca in La Liga.
In the Champions League, Messi's future employers PSG ended Barca's hopes in the last-16 stage with a 5-2 aggregate victory.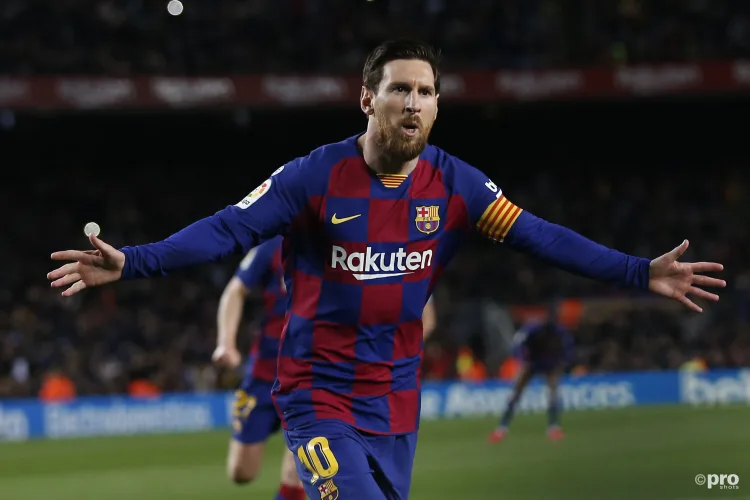 The Argentina forward scored in both legs, including a stunning goal in Paris, but also missed a penalty in that second leg. Kylian Mbappe netted a famous hat-trick in the Camp Nou game.
Individually, Messi topped the scoring charts in Spain with 30 goals and struck 38 times from 47 appearances in total across all competitions.
That was seven more goals than he had managed in 2019/20, though still short of the peak numbers he had previously produced at Camp Nou.