Anthony Gordon: the Newcastle winger becoming one of the Premier League's best attackers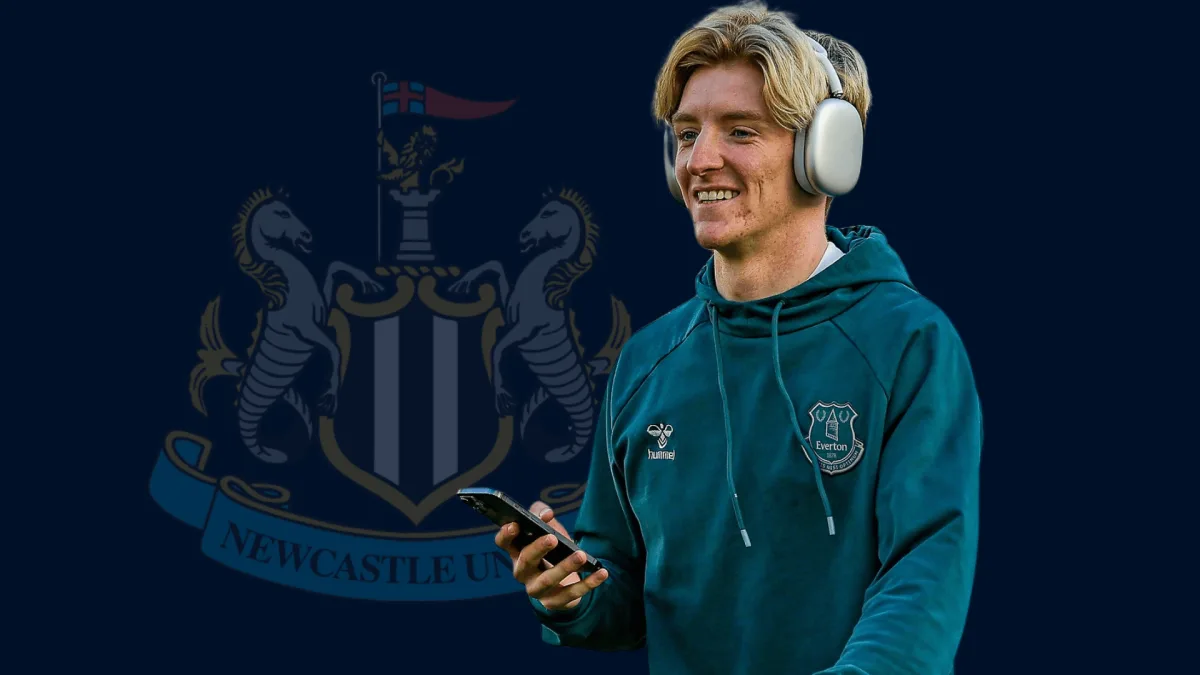 It was comical, we have to admit, seeing the links to Chelsea for then-Everton star Anthony Gordon at the time.
Frank Lampard was at the helm in Merseyside during this point. News of Chelsea wanting to bring the winger to Stamford Bridge fell into the running gag about Todd Boehly's crazed approach to the window, the fact that anyone and everyone is considered a target by the Blues owner. But the joke didn't stop there - Everton briefed that they would not allow a move for Gordon unless Chelsea stumped up some £60 million.
Article continues under the video
It was astounding given his level. Gordon was decent, but you always suspected that his price tag had been inflated by his young age and the fact he was English. From what we had seen from his time at Everton, his talent was nothing to write home about, even if his numbers in winning turnovers high up the pitch were solid.
READ: The Best FIFA Football Awards 2023: Best Men's Player, FIFPro World XI, winner and date
It was another shock when it was leaked that Newcastle had made their interest known during the last winter window. They managed to bring in Gordon for what seemed like an astronomical fee, £40 million, potentially rising to £45 million in add-ons. Not quite what Everton had asked from Chelsea before, but it was still mouth-watering.
There is a strong faith in Eddie Howe at Newcastle. What he has done and achieved at the club means that supporters typically back most of the moves he has made. This was one that raised eyebrows.
Gordon arrived halfway through last season, and it wasn't the best showing from the 22-year-old: he looked physically meek, jaded when in possession, and very much out of keeping with the rest of the side. Matters were made worse when he reacted strongly after being substituted when Newcastle faced Brentford, with footage capturing him angrily gesticulating towards Howe who had just taken him off late in the game.
READ: Free agents: The best players available on a Bosman Transfer
The issue was dealt with behind the scenes, but it was a concerning sight - the first instance of unrest at Newcastle among the squad directed at Howe. During the summer, Newcastle's PR-laced Amazon documentary hit our screens. A dour spectacle overall, but it did show insight into just how much Howe - as well as technical director Dan Ashworth - really pushed for Gordon.
Frantic phone calls in the back of cars, murmurs that Everton were 'bluffing' over their asking price. Amanda Staveley, Newcastle co-owner, at one time indicated that bringing in Gordon could be the difference in the club obtaining a Champions League place that season, so the club had to act in bringing him to St James' Park.
Anthony Gordon - the revelation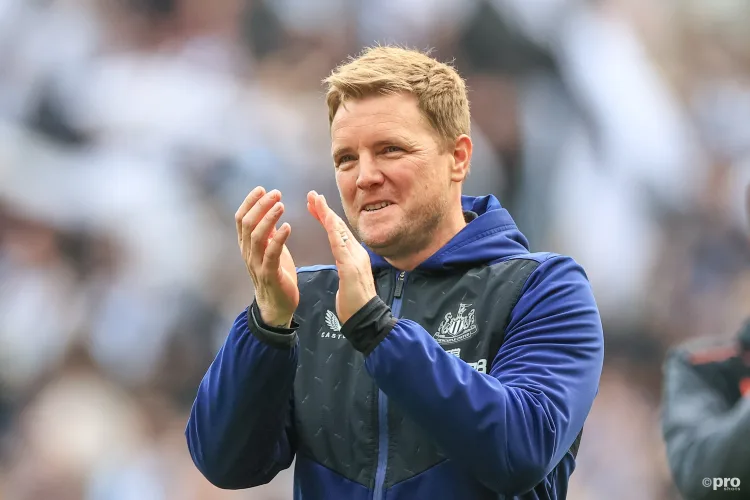 It has stunned most, but Gordon has arguably been Newcastle's best attacker this season. There were encouraging signs from his exploits in the 2023 UEFA European Under-21 Championship, of which he was named Player of the Tournament.
Furthermore, he admitted that he was not up to scratch when he first joined up with the side at the start of the year. "It's been a difficult year, full year, not just since I've been at Newcastle, so it was just really good to get that goal," he told NUFCTV.
"It's been difficult just because of the level I was at coming in, the lads here are so much higher. I had such an uphill battle to match them and then I had the injury and it always felt like I was chasing. It was hard mentally and physically."
"In this team you've got to be so fit, the gaffer demands so much of his players so that's something I probably didn't expect or didn't know but I know for next year so I'll be on it."
In 512 minutes of action across all competitions, Gordon has scored two and assisted two - making for a goal contribution every 128 minutes. Not only this, but his numbers this season, though from a low pool, have shown an increase in his volume of attacking actions.
So far this season, using SciSports data, Gordon has managed an xA of 0.19 per 90 minutes, up from 0.05 the season prior, his dribbles per 90 minutes are at 12.99, while previously they were 8.86. Gordon has made an increase in shots per 90 minutes, with 2.26 over his previous number of 1.94.
His key passes are up too, from 8.16 per 90 minutes to 12.24, as are his carries per 90 minutes, which is 6.97 and an increase on last season's 4.12. Gordon still has a lot to give, but Howe has proven many of his doubters wrong over his purchase.
With Harvey Barnes out injured for what could be months, it will be on Gordon to fulfil the role on that left side. It's been a beaming start for him, though, an encouraging opening to the campaign.
The winger is looking like a dangerous truly Premier League opponent whose application and successes look to be improving week after week under Howe's stewardship.