Revealed: Haaland was key to Guardiola's new Man City deal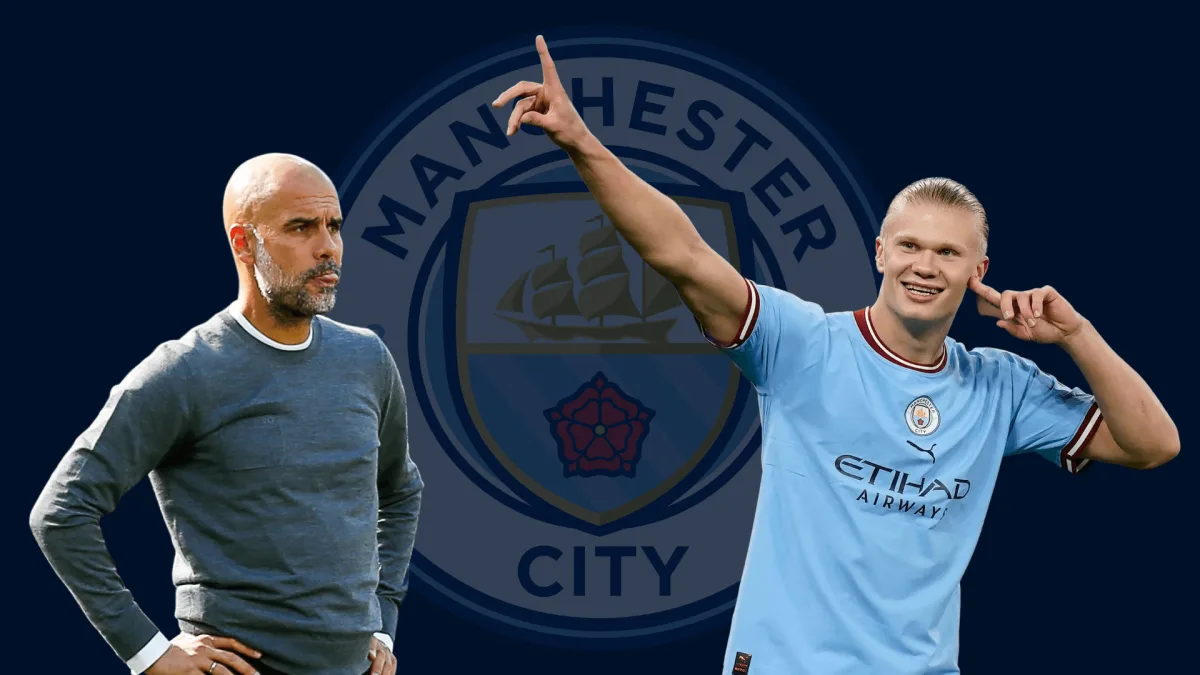 Erling Haaland's arrival at Manchester City has been the difference between Pep Guardiola extending his contract or not according to reports.
Guardiola put pen to paper on a new two-year contract on Wednesday, tying him to the Emirates until the summer of 2025, but there had been some doubt about his willingness to stay on, with Arsenal's Mikel Arteta lined up as a potential replacement.
Guardiola only spent four seasons as Barcelona's head coach and three as Bayern Munich's, but if he sees out his current deal he will have had nine campaigns at Man City's helm.
READ: Pep Guardiola's 10 best Man City signings
"I am happy and comfortable, and I have everything I need to do my job as best as possible," he said upon agreeing new terms.
One of the things that will have made him happiest is the summer acquisition of Erling Haaland for just €60 million. The Norwegian goal-machine has quickly made a mockery of that fee, scoring 23 goals from just 18 games in all competitions.
Haaland picking up the ref's vanishing spray during the game. Football is too easy for this man 😂 pic.twitter.com/FYfjxI3n52

— Football Transfers (@Transfersdotcom) October 6, 2022
Sergio Aguero left for Barcelona at the start of last season - before subsequently retiring due to a heart issue - and bids for Harry Kane and Cristiano Ronaldo were unsuccessful, the former overpriced by Tottenham Hotspur and the latter returning to an ultimately ill-fated spell at Manchester United instead.
READ: Bellingham set to follow Haaland with transfer decision
Haaland impact
City won the Premier League last season with no recognised central striker, and the presence of a world class one now has tipped the balance for Guardiola.
"Haaland ranked so high on City's priority list that they did not hesitate over making the Norwegian wonderkid the highest earner in the club this summer, slightly above Kevin De Bruyne's wages," report to Athletic.
"And the way Haaland has hit the ground running, and adapted to City's style, is regarded by those within the club as a decisive factor in Guardiola's decision to extend his contract."
City currently trail Areta's Arsenal by five points at the top of the Premier League, with two of their former players - Gabriel Jesus and Oleksandr Zinchenko - playing well for the Gunners, but Guardiola is confident he can overhaul his former assistant's team, and Haaland's goals are sure to help.