Bellingham set to follow Haaland with transfer decision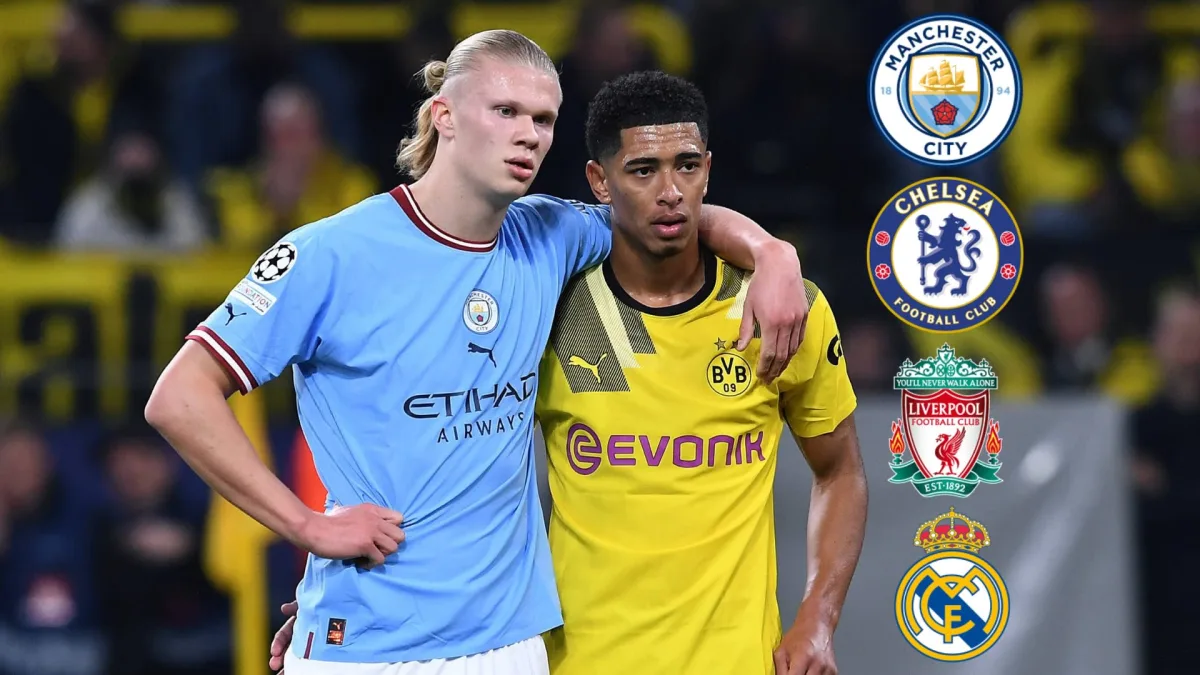 Jude Bellingham is set to take a leaf out of Erling Haaland's book as the Borussia Dortmund midfielder faces a major decision to pick his next club.
On duty with the England squad at the 2022 World Cup, Bellingham is subject to intense transfer speculation, with numerous leading clubs from around Europe chasing his signature next summer.
Real Madrid, Chelsea, Manchester City and Liverpool are thought to be among the front runners.
MORE: Bellingham is a 'source of friction' in Dortmund dressing room
No decision has been made yet by the 19-year-old, and football transfer insider Ben Jacobs has detailed just how the player is going to make his call.
"Bellingham will do exactly what Haaland did," he told FootballTransfers. "He will score who he joins dispassionately, which is key.
"When Haaland joined Manchester City, of course he looked into the sentiment and the fact that his father played for the football club, but he also created a bunch of columns ranging from manager to team-mates to training facilities to where the team was to pay packet to city and so on. Some of them were objective categories and some of them were subjective categories. And he scored them.
"He had a gut instinct from what I understand that Manchester City were his favourite club but wanted to see if the data added up. He scored all of the suitors and Manchester City were top of the list."
MORE: World Cup 2022 top scorers: Harry Kane to retain Golden Boot?
Jude Bellingham will decide his next club.@jacobsben explains how he'll chose between Europe's biggest clubs 👇 pic.twitter.com/aWRsbxAJaa

— Football Transfers (@Transfersdotcom) November 17, 2022
Advantage Man City for Bellingham?
Jude Bellingham's decision is expected to be taken in a similar fashion.
"Bellingham will do the same as Haaland. So that's going to be really important because it could give Manchester City an advantage. They've got a campus where the players train right in the middle of the city, they've got an excellent stadium, they've got friends that he knows there, they're Premier League champions, they usually go far in the Champions League, and as important, they qualify for the Champions League pretty much be default. There's good investment in youth, there's good pathways, they've got a group model. Bellingham will look at all of that.
"Manchester City have not made their move yet, significantly as far as Bellingham is concerned. But I don't think that really matters.
"My sense with Bellingham is that it's not really going to be about who's prepared to pay the money. I think that once one team puts down an offer of an insane amount of money, there will be other suitors who are prepared to do exactly the same thing."