'Ronaldo should do himself a favour and retire'
Manchester United star Cristiano Ronaldo has been told it's time to retire after another difficult week.
Ronaldo has found himself on the bench at Man Utd this season, scoring just one goal, a penalty.
He might have hoped to have found refuge with the Portugal international side, but the flak has continued, with A Bola calling for "Less Ronaldo, more Portugal". This came before a 1-0 defeat to Spain, following which the paper called for his playing time to be limited after he missed three big scoring chances.
Former Real Madrid and Italy player Antonio Cassano has told him that it is seriously time to consider his options.
"At this point, Cristiano should do himself a favour and understand that if you don't reach a certain level, you should close the shop," Cassano told Cabine Desportiva.
"He won everything, he was a phenomenon. Stop! You have to stop or you'll only run into the bench."
Should Cristiano Ronaldo retire? 🤔

— Football Transfers (@Transfersdotcom) September 29, 2022
Explaining Ronaldo's poor form
Given Ronaldo's curtailed pre-season and his limited opportunities to get game time, it is perhaps unsurprising that a player even of the level of the Portugal star should be struggling to find his best level.
His biggest problem, though, will be finding enough game time before the World Cup to sharpen himself back up.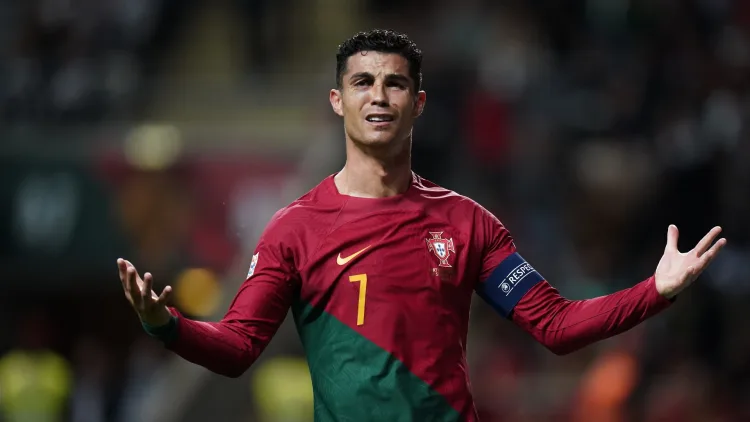 With Manchester United in fine form presently, manager Erik ten Hag does not appear ready to take a gamble on shoehorning Ronaldo back into the starting XI and instead seems happy for the five-time Ballon d'Or winner to pick up 20 or 30 minutes in Premier League matches.
This is leaving the Europa League as Ronaldo's only outlet. It is the first season that he has ever played the competition, taking him to outposts such as Sheriff, where he netted his only goal of the campaign to date.
At 37, this is a new challenge for Ronaldo and one that he has yet to master.