'Get that fridge out of my club' - Man Utd fans react to Maguire claims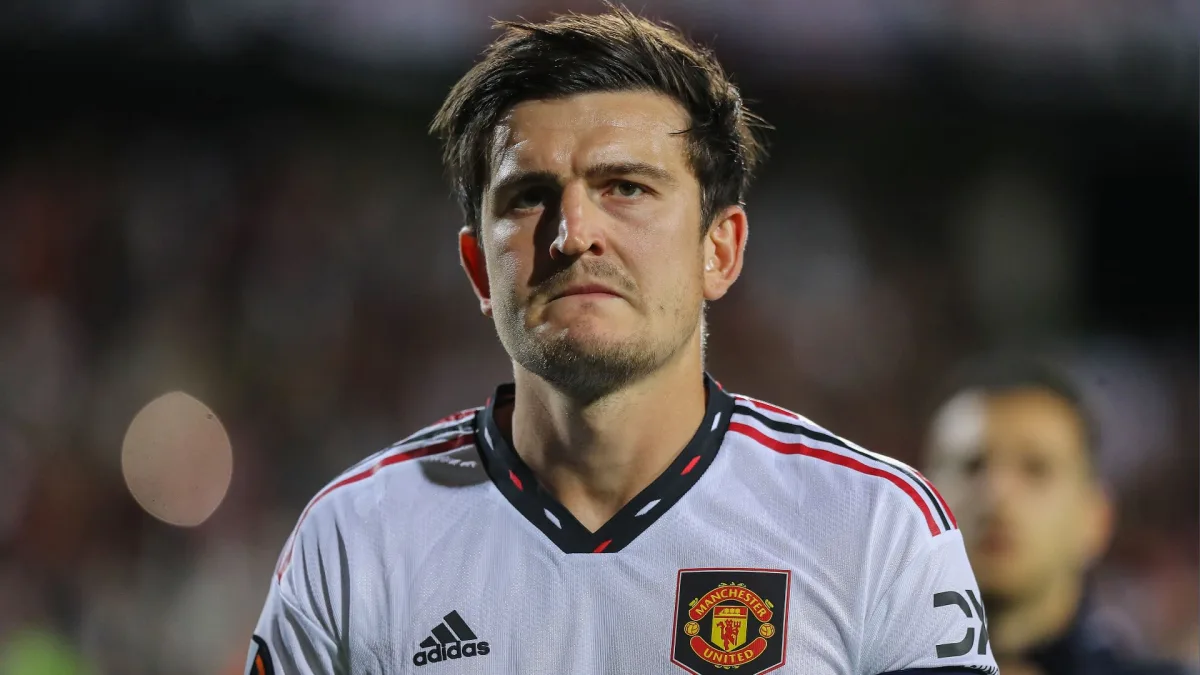 Manchester United fans have reacted furiously to the claims that Harry Maguire blames goalkeeper David de Gea for his poor form in recent months.
Maguire was reported by ESPN to be frustrated by certain decisions that he feels have made him look bad.
Firstly, he believes that he has not been suited to playing with a relatively slow defensive partner, which in conjunction with United wanting to play with a high defensive line has left them exposed to quick forwards.
On top of this, though, Maguire reportedly blames De Gea for not being comfortable enough about playing a sweeping role behind the defence. It is also claimed that he does not like the goalkeeper's lack of communication.
Maguire, meanwhile, has been something of a whipping boy for Man Utd fans in recent months and does not appear to have made himself any more popular with these reports.
Indeed, there are widespread calls for him to be stripped of the captaincy, while others believe he has been the leak that has plagued the Man Utd dressing room for months.
What Man Utd fans think of Maguire
Get that fridge out of my club stinks captain

— Papiljonez (@Papiljonez2) September 21, 2022
Just get rid of this utter joke of a player. The worst Captain in our history! Disgrace! #GlazersOut #MaguireOut

— AJ Wisniewski (@FintanFlowerpot) September 21, 2022
I don't think he'll be the captain for the rest of this season after this behaviour of his.

— Dream👑 (@king_dream10) September 21, 2022
Just hope this gets to Ten Hag, Maguire's bench seat will be a lot warmer the rest of the season.

— Edin Modric (@mrmodric35) September 21, 2022
This alone should make them take the captaincy off him imo.

— 🔰Varane's BLOCK🔰 (@clownsupreme69) September 21, 2022
September 21, 2022
He's the worst player In history of the club! I blame ole for sanctioning his signing and making him our captain!

— F A R H A N (@MuhammadElkabir) September 21, 2022
Leopards don't change their spots

— Cull1828 (@cull1828) September 21, 2022
Indeed, dissenting voices are few and far between when it comes to defending the captain.
people will be quick to believe anything negative being thrown out there bout harry. these journalists just make up anything for clicks and engagements. i don't think whatever that has been said about maguire today came from him. if it was ronaldo, the reaction will be different

— TheNewReds (@me_sijay) September 21, 2022
For Maguire, then, a tough season at Man Utd could be about to become a whole lot more awkward.