Who is Destiny Udogie? The world's best teenage wing-back joining Tottenham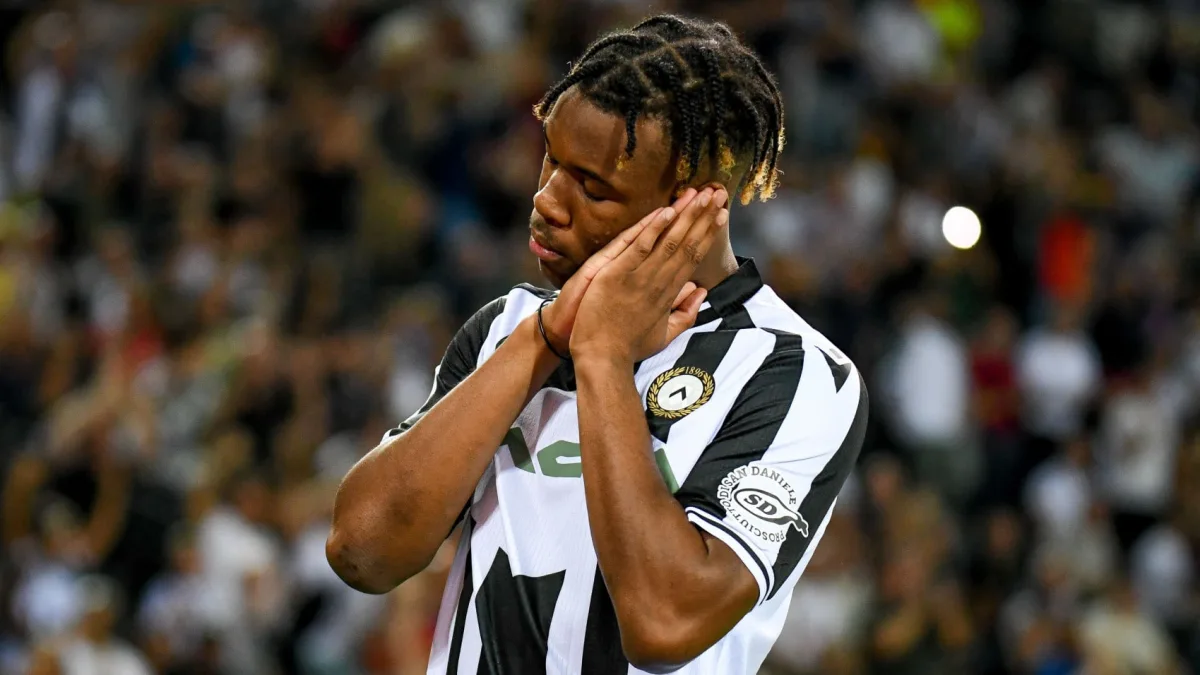 Destiny Udogie has been Italy's young breakout star over the last year, so much so that he has already earned a big-money transfer to the Premier League.
In the summer of 2022, Tottenham signed Udogie for an initial €18 million from Udinese – although he will remain at the Stadio Friuli on loan for the 2022-23 season.
So what do we know about the 19-year-old?
What position does Destiny Udogie play in?
Udogie's natural position is as a left-wing back in a 3-5-2 formation, which is where he plays for Udinese.
However, he has also featured as a mezzala, a left central midfielder in a midfield three for the Italy youth teams.
His preferred position is at left wing-back.
How good is Destiny Udogie?
Udogie is the best Italian teenager currently and one of only a few teenagers in Serie A playing regularly in the league.
He has burst onto the scene in the last year and established himself as not only one of the best wing-backs in Serie A but statistically one of the most dangerous attacking-wise in all of Europe.
In 2021-22, for a mid-table team, he managed a highly impressive five goals and three assists from 29 starts for Udinese.
His form in 2022 has been particularly impressive, with most of his goal contributions coming in that calendar year. He has two goals already this campaign.
Udogie is a very attacking wing-back, who pushes forward as much as possible and regularly gets into the box. He regularly plays one-twos before charging into the area, and he is just as capable making overlapping or inward runs.
"I love to attack, I have a good physique so I attack with my physical qualities. Also with my feet, I like to dribble, speed, some pace. These are my best qualities," Udogie told The Italian Football Podcast when asked to describe himself.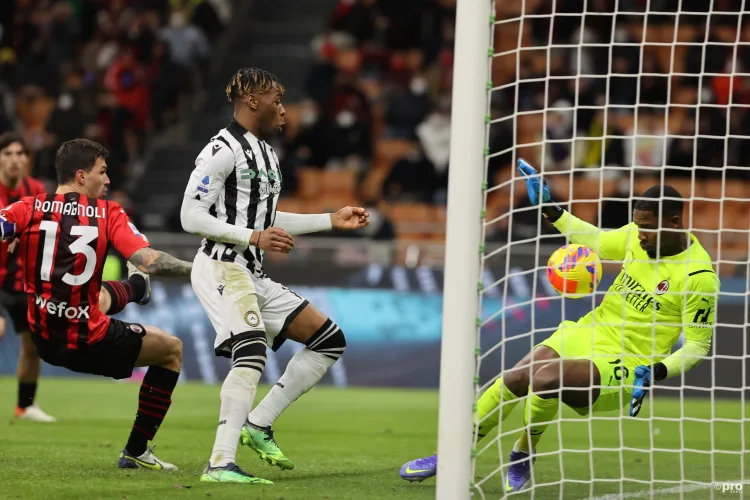 "I watched a lot of Marcelo of Real Madrid growing up, he was one of the best left backs in the world so I loved to watch him. In my league it's Theo Hernandez, so I look at him."
Udogie is incredibly strong for his age, often pushing much older players off the ball due to his impressive upper body strength.
He is currently part of the Italy Under-21 national team setup. He was part of a Italy senior team squad camp earlier in 2022 but he has not made his senior debut, despite loud calls for him to do so.
Born to Nigerian parents in Italy, Udogie has confirmed it is his dream to play for the Azzurri at Euro 2024.
"It is an ambition to play at Euro 2024 for Italy," he told The Italian Football Podcast.
"I have to give my best every game to show Roberto Mancini my quality. It is a big ambition that I hope to reach."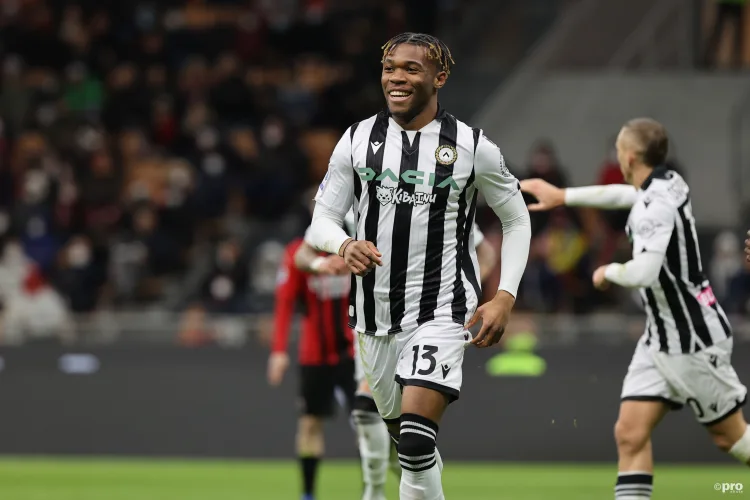 What clubs are interested in Destiny Udogie?
Juventus and Inter were both interested in signing Udogie this summer but it was Tottenham who bought him for €18m plus add-ons.
Udogie will spend the rest of the 2022-23 season on loan at Udinese before joining up with Tottenham for the 2023-24.
Champions League football played a big role in Udogie choosing Tottenham.
"The Champions League is a big dream and I hope to reach it," he said.
When does Destiny Udogie's contract expire?
Udogie signed a five-year contract Tottenham until June 30, 2027. He will be on loan at Udinese until June 30, 2023.
How old is Destiny Udogie?
Udogie was born on 28 November, 2002. He is 19.
What is Destiny Udogue's height?
Udogie is 187cm, or around 6ft 2in.
What is Destiny Udogie's Instagram?
Udogie's Instagram has 66.6k followers as of September, 2022.