Antony Gordon admits £60m Chelsea offer was 'absolutely crazy'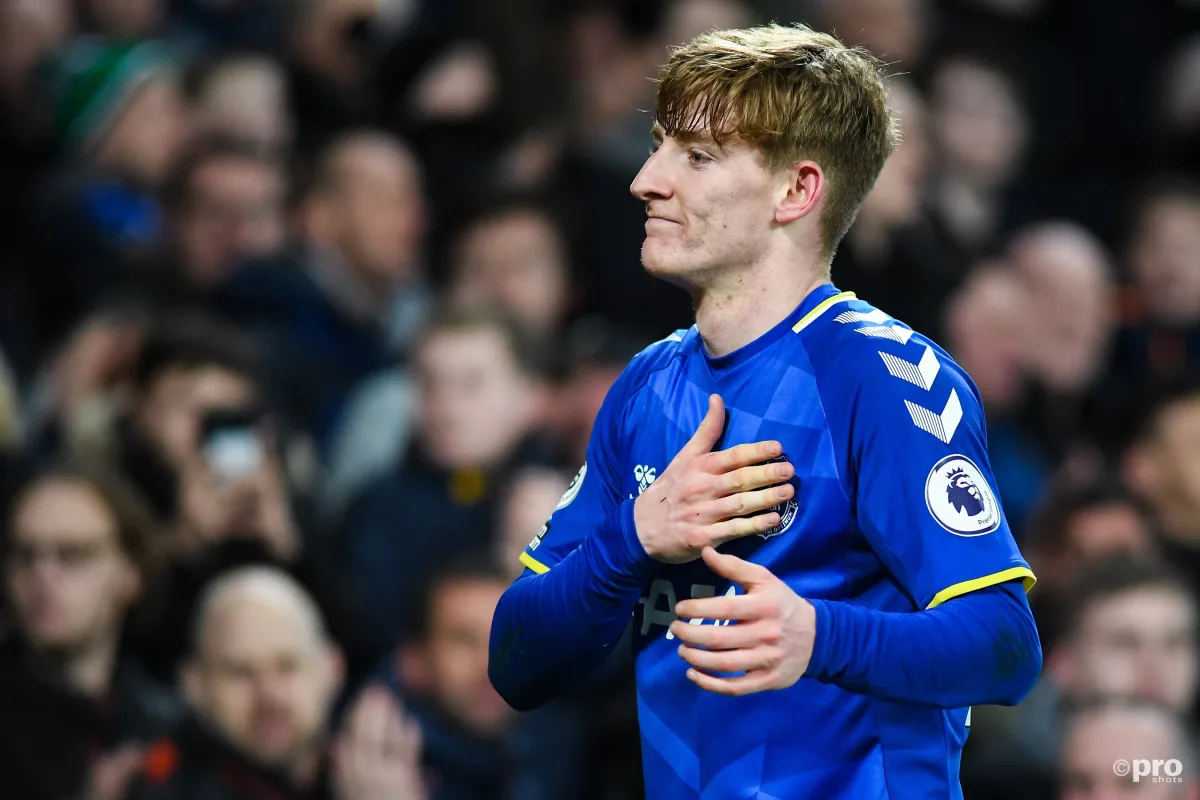 Anthony Gordon has spoken on the 'crazy' sum of money that Chelsea were willing to offer Everton for his services last month.
Gordon, 21 years of age, had been linked with an expensive move to Stamford Bridge in the recent transfer window.
Indeed, Chelsea had multiple bids rejected for the Englishman, the highest as much as £60 million.
"It's absolutely crazy,'' Gordon said. ''Personally, I don't think any player is worth that amount of money but I'm also not going to talk myself down. The money in football, that's just how it is nowadays.
"When you're doing well, there's always going to be that speculation. But because the place (Everton) is so good, it's not a place where I'm devastated because I have to stay. That's never been the case. I was never desperate to leave Everton. It was definitely not the case."
Gordon to Chelsea?
Chelsea were desperate to sign a forward before the transfer window closes and Everton's Anthony Gordon was one of their top targets, before the deadline day arrival of Pierre-Emerick Aubameyang.
Gordon had a breakout season for Everton last year, playing 35 times in the Premier League, but only managed four goals and two assists in his first full campaign as a first-team player.
And with Chelsea having struggled for quality finishers in recent times, a move for Gordon would not have improved them in the short-term.
Anthony Gordon on Chelsea deal collapsed: "Everton is so good, it's not a place where I'm devastated because I've to stay — never been the case", tells @standardsport 🔵 #EFC

"I was never desperate to leave. It was definitely not the case. But… yes, £60m is crazy". #CFC pic.twitter.com/NLQBgI7ZqS

— Fabrizio Romano (@FabrizioRomano) September 29, 2022
The youngster was a bright spark in a disappointing season and showed maturity in difficult circumstances. But making a step up to a Champions League team would have been a huge ask.
Gordon is believed to have told Everton that he wanted to join Chelsea but it is a blessing in disguise that he can now take another year to develop in an environment with less pressure.
Not to mention, should Gordon fulfill the potential that the Toffees believe he has, he will have plenty more opportunities to move to a bigger team.