Roman Abramovich selling Chelsea: Can the Russian sell, who wants to buy and for how much?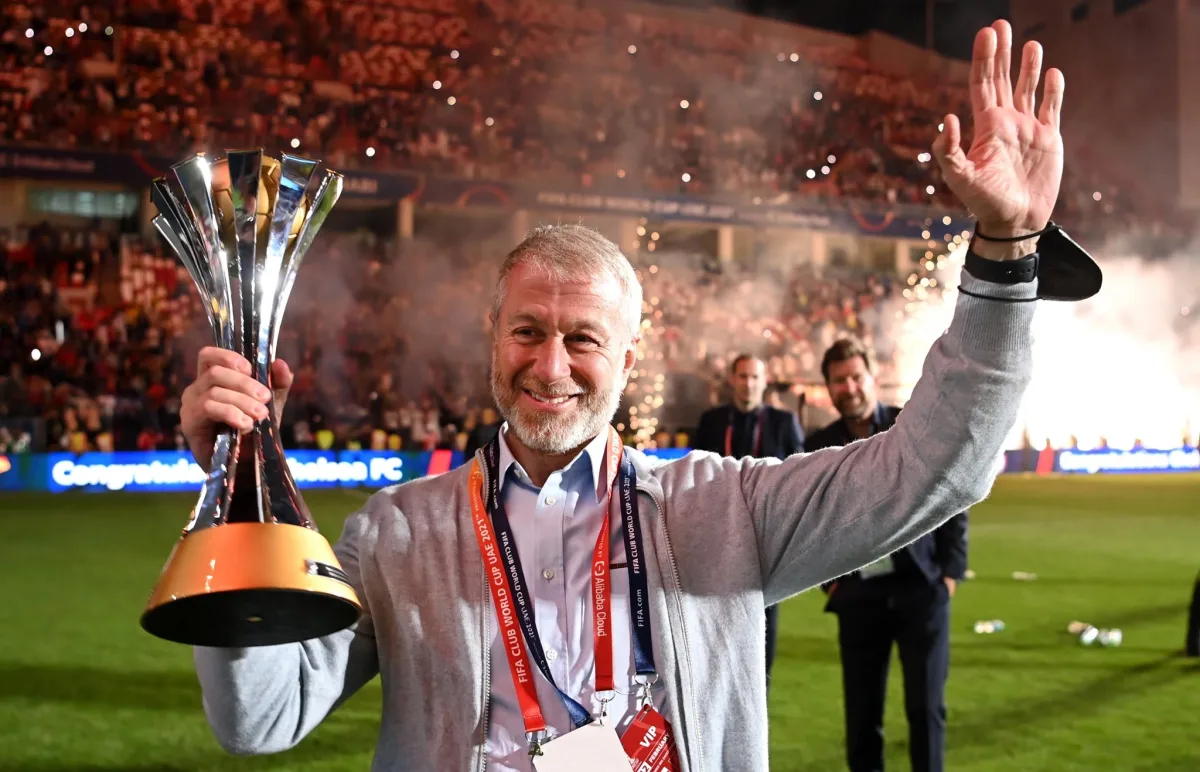 Roman Abramovich's future as Chelsea owner will come to an end in the near future, as the Russian billionaire has now confirmed that he plans on selling the club.
Russia's invasion of Ukraine last week has prompted western democracies to impose economic sanctions on targeted individuals and businesses.
Abramovich's connections to the Russian government have thus far been apparently ignored, but he is nevertheless jumping based on the fact that these restrictions may be extended.
As prospective buyer Hansjorg Wyss told Blick: "Abramovich is one of Putin's closest advisers and friends. "Like all other oligarchs, he is also in a panic. Abramovich is trying to sell all his villas in England. He also wants to get rid of Chelsea quickly."
With the threat of his assets being frozen hanging over him, Abramovich is apparently in a hurry to sell. Here's all you need to know about the situation.
Can Abramovich sell Chelsea?
While Abramovich's assets are not frozen, he can still sell Chelsea. This is still currently the case. However, it does not mean that offloading the club will be easy – especially in a short timeframe.
Stephen Taylor Heath, Head of Sports Law at JMW Solicitors, explained: "It is understood Abramovich does not own the club directly but rather controls the corporate entities that do. For a takeover, the first legal issue would be whether the sale was of the club as an asset of that company or the company itself. There may be shareholder agreements in place that could be relevant requiring the cooperation of third parties.
"It would bring into sharp focus the idea of stewardship of the club having been placed in the hands of the Trust if in fact the Trust and Abramovich were not on the same page with regard to the sale of the club to the prospective buyers.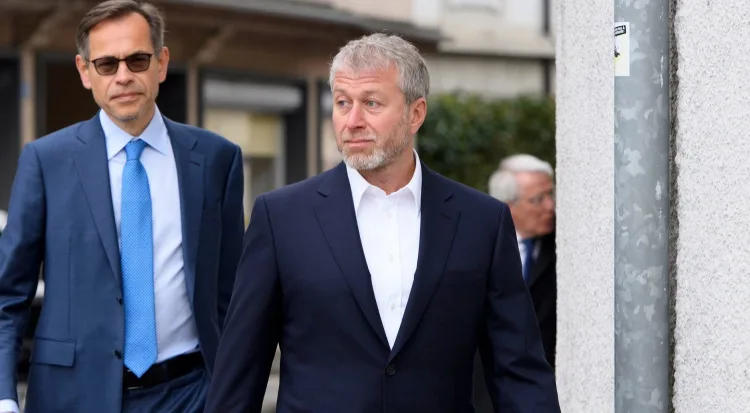 "A sale would likely require consideration of the structure and what was being sold. The right to run the football operation may be in the hands of a different corporate entity to, say, the ground or hotel or training ground etc.
"Any would be buyer would need to undertake due diligence, which would establish the ownership structure and any issues with the club. And so a very quick immediate sale would be very difficult in practice.
"Further the prospective buyers would have to complete the Owners and Director test to show that they were fit and proper persons for owning/running the club. This would involve an analysis of the proposed owners, including their interest in other clubs and the Premier League would be particularly keen to establish the source of funding and if any third parties were involved that had not been declared who would be in effective control of the club. That process may be eased if the executives currently running the club remain in situ, however, new owners normally want to bring in their own team for the key positions.
"Clearly the substantial loans that have been reported would be a key issue if the club was saddled with debt that could be called in at any time on an ongoing basis. That would also bring into focus the leverage that the lender had in relation to the operation of the club as a result of that debt.
"The prospective owners have to complete reports establishing the ongoing financial viability of the club as part of the documentation to be submitted for approval by the Premier League."
How much will Roman Abramovich sell Chelsea for?
It is unclear how much Abramovich is asking for the club, but a bigger stumbling block to a deal could be how much he is owed by Chelsea with regards loans he has paid to the club.
"Abramovich is currently asking far too much. You know, Chelsea owe him £2bn. But Chelsea have no money. Anyone who buys Chelsea must compensate Abramovich," Wyss explained.
This means that in all likelihood, Abramovich is asking for offers well in excess of £2bn at present.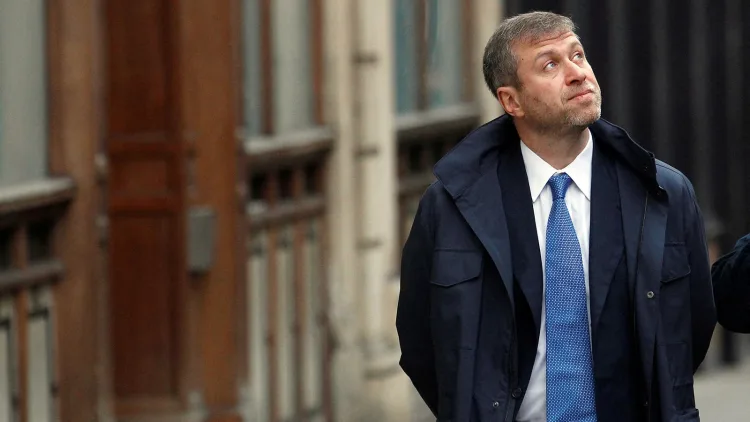 Who wants to buy Chelsea?
Given the rapid nature of developments, it is not yet clear the extent of interest there is in Chelsea – and who might be willing to do business with Abramovich to buy the club.
Wyss has admitted that he could be part of a consortium of investors in the club, potentially along with six or seven others.
One person that has pulled out of the race to buy Chelsea is British billionaire Jim Ratcliffe, who has confirmed that he has no interest in the sale.
"There is no substance to the stories," a spokesman for Ratcliffe told Reuters. "Right now his focus is on OGC Nice which made it to the final of the French Cup to be played in Paris at the beginning of May."
The Guardian then reported the next day that another potential bidder, LA Dodgers owner and Swiss billionaire Loutfy Mansour, had also pulled out of the race to buy the club.
Latest on Chelsea – a spokesman for Loutfy Mansour tells me: "In light of the recent media speculation, we want to make it clear that we are not pursuing a bid for Chelsea Football Club at this time." More on @guardian_sport soon #cfc

— Jacob Steinberg (@JacobSteinberg) March 4, 2022
However, the reason behind both potential buyers dropping out could be down to the fact that Hansjorg Wyss has already stolen a lead on the rest. According to the Guardian, Wyss, along with Todd Boehly, was increasingly confident that their collective bid for the Stamford Bridge side would be succesful.
If so, the Swiss businessman could end up taking over the club very soon, with a deadline of Match 15 reportedly set for negotiations between both parties.
Property developer Nick Candy and billionaire Josh Harris are two new names to emerge as potential buyers.
"Mr Candy is actively exploring a number of options for a potential bid for Chelsea," a spokesperson for Candy said. "Any bid would be made in conjunction with another party and we have serious interest from several international partners.
"Mr Candy has a huge affinity with Chelsea. He has been watching matches at Stamford Bridge since the age of four. The club deserves a world-class stadium and infrastructure and Mr Candy's unique expertise and background in real estate would be a hugely valuable asset to delivering this vision."
New York Jets supremo Woody Johnson has also been mentioned.
Will the British government freeze Abramovich's assets?
The British government is under pressure to freeze Roman Abramovich's assets as they have done with other high-profile Russian individuals in recent days.
In parliament on 2 March, Prime Minister Boris Johnson was attacked over the issue.
"Last week, the Prime Minister said that Abramovich is facing sanctions. He later corrected the record to say that he isn't. Well, why on earth isn't he?" he was asked by Sir Keir Starmer, the leader of the opposition Labour Party.
Johnson replied: "I can't comment on individual cases."
Abramovich may not be facing sanctions currently, but there is pressure mounting for the Chelsea owner to suffer such a punishment.
When did Abramovich buy Chelsea?
When Roman Abramovich bought Chelsea from Ken Bates in 2003, he transformed the club immediately thanks to a succession of high-profile signings. Among the biggest of his deal was Ukraine international Andriy Shevchenko for a British record fee of €35 million.
The Blues had previously been a run-of-the-mill Premier League club but thanks to Abramovich's money became a global brand that has won two Champions Leagues, two Europa Leagues and five Premier League titles among a succession of other trophies.