Chelsea's 10 best transfers of all time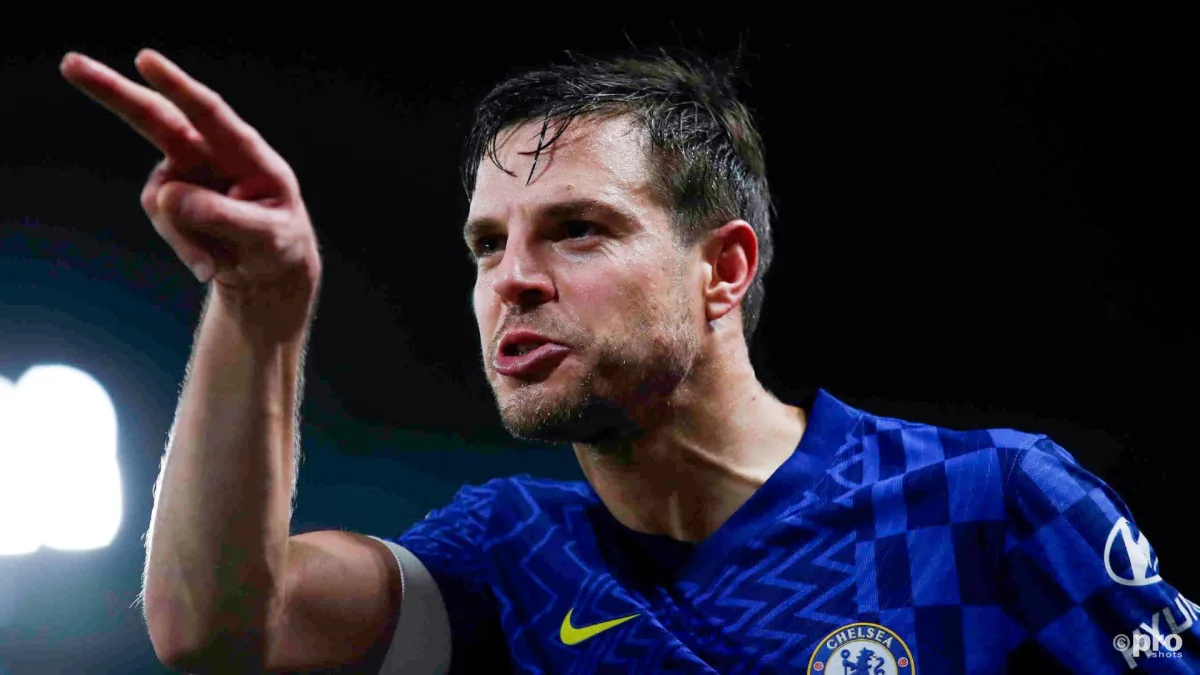 Since the turn of the century, Chelsea have been a force to be reckoned with in both the Premier League and European competition, racking up a multitude of honours to firmly place them as one of England's top teams.
In fact, since 2000, they have won a total of 23 trophies, including two Champions Leagues titles and five Premier League titles.
A key part of that has been the additions of top talent that have helped propel the club to its current status. Even with the departure of previous owner Roman Abramovich, Chelsea have been taken over by American investors who have shown a willingness to invest heavily in some of the best players in the world.
In fact, during the 2022 summer transfer window, Chelsea spent more money than any club had previously splashed in a single period.
Although some signings haven't worked out - Andriy Shevchenko, Fernando Torres and Juan Sebastian Veron spring to mind - many have made themselves into heroes.
Here are FootballTransfers' best 10 Chelsea signings ever.
Cesar Azpilicueta - £7m (Marseille, 2012)
Nicknamed "Dave" by Chelsea supporters who struggled to pronounce his surname, Azpilicueta has been a fan favourite since moving to Stamford Bridge.
He was a rotation option in his first year, but under Jose Mourinho he became the first choice left-back. Despite being right footed, he excelled in this position and was named Chelsea's Player's Player of the Year.
He was vital in Chelsea's 2014/15 title win, and under Antonio Conte he finally moved away from left-back. He played as the right centre-back in a 3-4-3, and his positional awareness helped the side win another title.
𝒴𝑜𝓊 𝒸𝒶𝓁𝓁𝑒𝒹 𝓂𝑒 𝒟𝒶𝓋𝑒, 𝐼'𝓁𝓁 𝒶𝓁𝓌𝒶𝓎𝓈 𝒸𝒶𝓁𝓁 𝓎𝑜𝓊 𝒽𝑜𝓂𝑒 💙 pic.twitter.com/hSAk2DS7h8

— César Azpilicueta (@CesarAzpi) July 6, 2023

He was named club captain ahead of the 2019/20 season, leading the side to 2020/21 Champions League triumph.

Sixth on the club's all-time appearance list, he recently overtook Petr Cech to become the foreign player to have been fielded by the Stamford Bridge side the most.

He has departed this summer, having not been in Mauricio Pochettino's long-term plans for the west London club.

Frank Lampard - £11m (West Ham, 2001)

Arguably Chelsea's greatest ever transfer, Frank Lampard won everything there is to win at Stamford Bridge and is a true club legend. He took charge of the team for 18 months from 2019, and recently returned as caretaker, but his real success came as a player.

Having been backed by Harry Redknapp, who said Lampard "will go right to the very top" in a now famous interview, 'Super Frank' as he's known to Chelsea fans, proved that statement right during his time at the Blues.

He's the club's record goalscorer, despite being a midfielder, with 211 goals, and is fourth on the all-time list for appearances with 648. He is third on the all-time list for Premier League appearances with 609 and is fourth for both goals (177) and assists (102).

He won 13 pieces of silverware for the club and came second in the 2005 Ballon d'Or awards.

Frank Lampard is a Chelsea icon, and for just £11m, he was an absolute steal.

Petr Cech - £7m (Stade Rennais, 2004)

Carlo Cudicini was the number one when Petr Cech arrived at Chelsea, but after the Italian suffered a pre-season injury, Cech was promoted and he never looked back.

He won the Premier League title in his first year and won the Golden Glove award having kept 21 clean sheets in the campaign, and conceded a mere 15 goals. It was Jose Mourinho's first season in charge, and Chelsea had changed English football.

He went on to win a total of 14 trophies at the club, before being sold to Arsenal for a £3m profit.

He is Chelsea's best-ever goalkeeper, and his helmet is iconic within English football.

Ricardo Carvalho - £20m (Porto, 2004)

Somewhat underrated by many, Ricardo Carvalho was Mourinho's primary target once he joined Chelsea, and he was able to bring Carvalho with him from Porto, and it's clear to see why he wanted to.

Alongside the aforementioned Cech, and Chelsea captain John Terry, Carvalho formed one of the most formidable defences of the 2000s, helping the club win back-to-back Premier League titles whilst conceding just 37 goals across those two campaigns; less than a goal conceded every other game.

He was a regular until Mourinho left for Inter, and under Guus Hiddink, Carvalho lost his place to Alex. He returned under Carlo Ancelotti, however, and helped the club win the league and cup double in 2009/10.

He left the club in 2010 to join Mourinho at Real Madrid after winning an impressive three Premier Leagues in six years.

Didier Drogba - £24m (Marseille, 2004)

The ultimate big-game player. Didier Drogba knew how to turn up when it mattered most. Mourinho had been determined to sign the Ivorian since playing against him during his time at Porto, and his wish was granted in his first summer as Chelsea boss.

It was questioned by many at the time, but 104 Premier League goals and 16 trophies later, nobody is questioning it now.

Whilst his goalscoring record has been often criticised by rival fans, Drogba was more than a pure No.9, and in fact, he accumulated over 12 Premier League assists in a single campaign on three separate occasions. By reference, Lampard only managed this feat twice.

With 10 goals in 10 finals, Drogba is undoubtedly a Chelsea legend. His style of play is perhaps best epitomised by Nemanja Vidic who described him as "physically the hardest" striker he's ever faced.

His heroics in the 2012 Champions League final cemented his status as one of Chelsea's greatest ever players.

Michael Essien - £24.4m (Lyon, 2005)

Chelsea's most expensive signing ever at the time, Michael Essien joined the Blues as the reigning Ligue 1 Player of the Year and carried on his form in England.

A powerhouse next to Lampard, Essien became a key part of Chelsea's second Premier League winning side, making 31 league starts during the season. He won Chelsea's Player of the Season award for the 2006/07 campaign, and was nominated for the Ballon d'Or for the third consecutive year.

He became a rotation option at Chelsea after several injuries, and left permanently in 2014 after winning nine trophies at the club.

Ashley Cole - £5m plus William Gallas (Arsenal, 2006)

This transfer saga was filled with drama, but Ashley Cole was eventually signed by Chelsea in the summer of 2006, and they will be glad they wrapped his signature up.

Dubbed 'Cashley' by angry Arsenal fans, Cole went on to become a Chelsea legend, winning a total of nine trophies at the club, including four FA Cup's that made him the most decorated player in the competition's history.

Arguably the best left-back in the world between 2005 and 2010, Cole was a stalwart at the back. He was vital in the 2009/10 double-winning side and his role in the 2012 Champions League win was immense, making crucial goal-line clearances in both the semi-final and the final, as well as scoring his penalty in the shootout.

He was eventually dropped in favour of Azpilicueta by the returning Mourinho during the 2013/14 season, and left at the end of that year for Roma.

Branislav Ivanovic - £9.7m (Lokomotiv Moscow, 2008)

Having joined in January of 2008, Branislav Ivanovic failed to make a first-team appearance in his first six months, with a reported lack of fitness and pace the reason for this.

After failing to establish himself at either right-back or centre-back in his first two seasons, Ivanovic was far from a Chelsea regular, but in 2009/10, he found form under Ancelotti once Jose Bosingwa suffered a season-ending injury. Ivanovic was named in the PFA Team of the Year for that season, helping the Blues with the aforementioned double.

He missed the Champions League final in 2012 through suspension, but had scored the winning goal in extra-time against Napoli in the last 16.

He also scored the winner in the 2012/13 Europa League final, and once Mourinho returned, he was the best right-back in the country. He helped the side to the 2014/15 Premier League title and was named in the PFA Team of the Year once more.

He won a total of 10 trophies at the club.

Eden Hazard - £32m (Lille, 2012)

Joining the reigning European Champions, Eden Hazard hit the ground running and quite simply was a joy to watch in a Chelsea shirt.

He's only 22, he has the world at his feet and with the way he's playing and the ability he has on the ball, he is scaring the life out of people.

- Frank Lampard on Eden Hazard, 2013

He was the ultimate fan favourite, and after contributing over 200 goals, in all competitions, in just over 350 games, Hazard deserves such acclaim. His best season was his last, in which he scored 16 goals and assisted 15 in 32 Premier League starts.

Hazard won six trophies at Stamford Bridge, and gained the club a £90m profit when he moved to Real Madrid.

Although his move to Chelsea could scarcely have worked out better, since moving to Spain he struggled with injury issues and is currently a free agent after having his contract terminated.

N'Golo Kante - £32m (Leicester, 2016)

Named PFA Player's Player of the Year in his first season at Chelsea, N'Golo Kante became the first player since Eric Cantona to win back-to-back English top flight titles with two different clubs when he helped Chelsea to the 2016/17 trophy.

The perfect foil for Jorginho, Kante was widely recognised as one of the best midfielders in the world, with his all-action style of play praised by many.

He helped France win the 2018 World Cup, and was crucial in Chelsea's 2021 Champions League triumph, winning the man of the match award in the final and both legs of the semi-final.

Like Azpilicueta, 2023 marks the end of his Chelsea journey, as he has signed for Saudi Pro League club Al-Ittihad, teaming up with Karim Benzema.