Van der Sar is ex-player Man Utd need, not Carrick or Solskjaer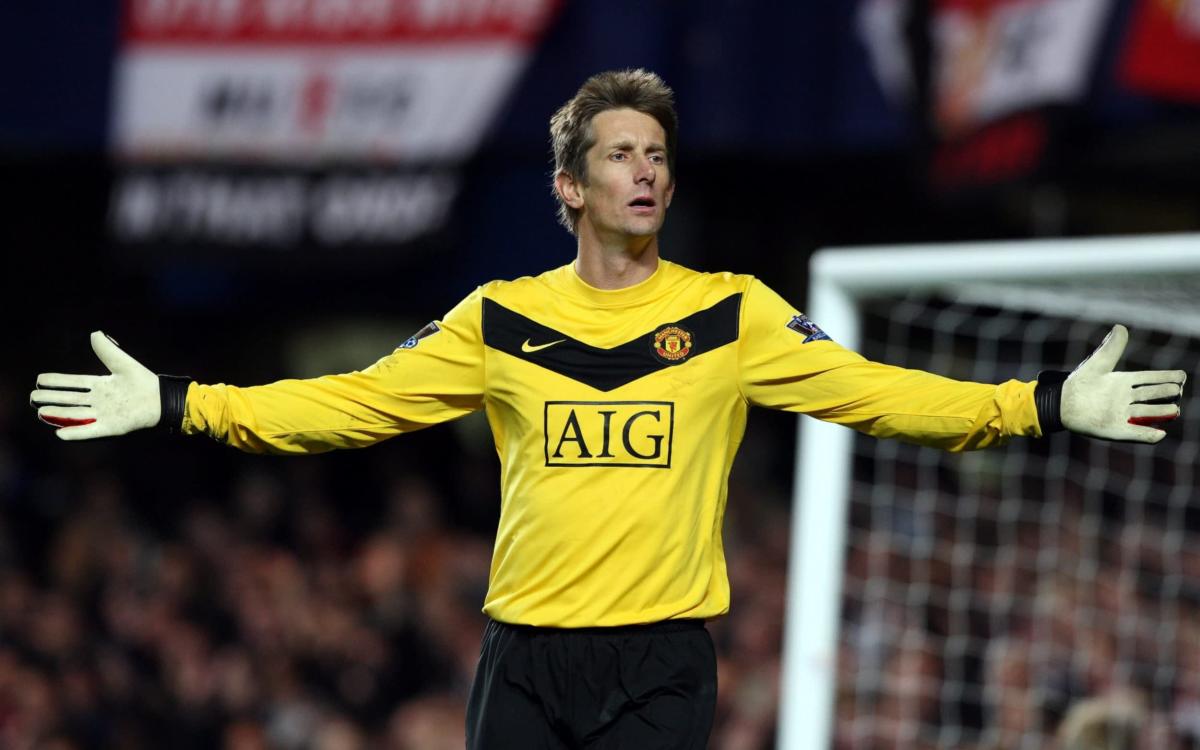 Manchester United are making a habit of hiring former players, but they are yet to appoint the ex-goalkeeper who could turn the club's fortunes around.
After Ole Gunnar Solskjaer's sacking last week, Michael Carrick has been handed the head coaching job on an interim basis, with Steve Bruce also linked with the role.
But Edwin van the Sar is the man to solve the Red Devils' problems, and not as manager of the first team.
Indeed, United should prioritise finding a new CEO, to immediately replace Ed Woodward at the club.
Woodward has overseen the 13-time Premier League winners' decline since the departure of Sir Alex Ferguson, and so it's time for him to move on.
While excellent players such as Cristiano Ronaldo and Jadon Sancho were brought in this summer, United's recruitment has been sub-par for quite some time.
And the responsibility of hiring managers is one that he has proven to be incapable of handling.
Not to mention handing Solskjaer a new long-term contract in the summer before sacking him just three months later.
What could van der Sar offer to Man Utd?
First of all, Van der Sar is a man, like Solskjaer, who understands the club incredibly well.
And while that isn't enough on its own to succeed, as proven with the Norwegian boss, it certainly remains a beneficial factor.
In fact, the biggest criticism of Woodward is that his lack of experience within the game has a huge part to play in his often poor decision regarding football matters.
It's safe to say the 2008 Champions League winner wouldn't have that problem.
Add to that, Van der Sar has been a remarkable success as CEO of Dutch giants Ajax, a role in which he has occupied since 2016.
Van Der Sar's open letter to United fans after the signing of Van De Beek. pic.twitter.com/oFAZR266D2

— Man Utd Stuff (@ManUtdStuff) September 3, 2020
This means that his tenure coincides with Ajax's outstanding European run three seasons ago.
The hiring of Erik ten Hag, as well as assistance in the development of players such as Mattijs de Ligt, Frenkie de Jong and Hakim Ziyech helped the club to a historic Champions League semi-final.
Now imagine what the 51-year-old could do with the resources available to the biggest club in world football.
This season is almost certainly a write off for the club, but there is no reason as to why the Red Devils couldn't challenge for the Premier League title next season should they settle on the right personnel.
As such, United must hire Van der Sar immediately, finally replacing Woodward, and give him time to prepare for both the January transfer window and the all-important hiring of a new first-team manager.