Martinez: I never wanted to join Arsenal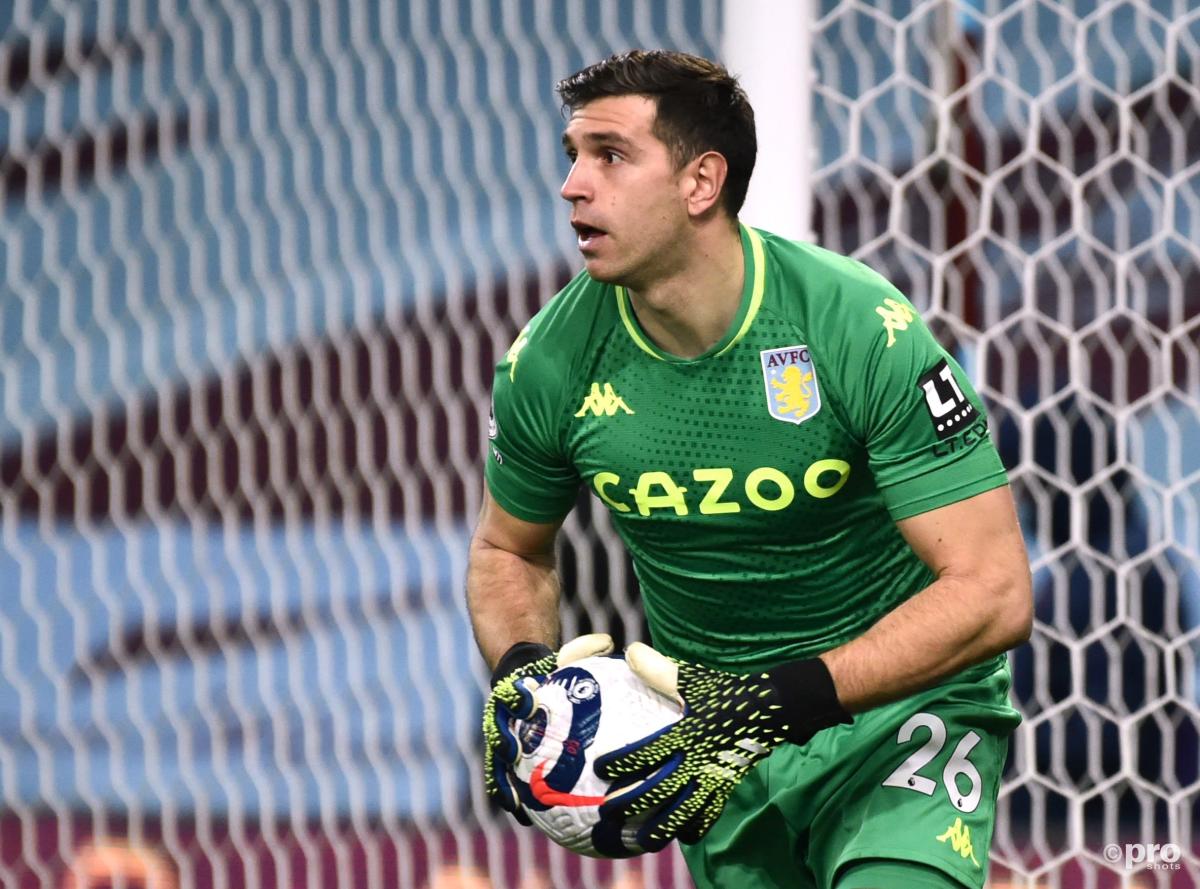 Emiliano Martinez says he never wanted to join Arsenal as his preference was to continue his development in Argentina.
At just 17 years old, Martinez was plying his trade in the youth ranks of Independiente before the Gunners came calling in 2010.
Martinez, now 29, spent over a decade at the Emirates but never established himself within the first team, subsequently joining Aston Villa in the summer of 2020 for a fee of around £20 million (€23.3m).
He claims that the transfer to England benefitted his family financially and that this was the main factor behind his decision to move.
"Arsenal came to look for me and Pepe Santoro [a coach at Independiente] told me that the train only passes once in a lifetime," he told El Pais.
"My family and my agents thought the same. So, the decision was more for them than anything else.
"I didn't want to go. I did not regret it, but I wanted to play in Independiente. For a while, I thought: 'If I stayed, in two years I will make my debut.' My family] lacked a little financially. I did it more for that than sports."
Martinez's Arsenal career
Within the senior squad, Martinez remarkably only made 38 appearances for Arsenal despite being with the club since 2010 at youth level and 2012 at senior level.
The Argentine was not with the club consistently throughout that period, though, as he left on various loans.
Between 2011 and 2019 he went on loan to Oxford, Sheffield Wednesday, Rotherham, Wolves, Getafe and Reading.
When Bernd Leno became injured towards the end of the 2019/20 season, Martinez was drafted in to make nine appearances, which was by far the most he managed in a single campaign for the Gunners.
He earned positive views for a string of excellent performances including in the FA Cup final against Chelsea in which he made key saves to help the North London side lift the trophy.
It was that small run in the team that ultimately led to the transfer to Aston Villa, as Martinez expressed a desire only to remain at Arsenal if he would be first choice.
At Villa, he has developed further into one of the most consistent goalkeepers in the Premier League.
In his first season in 2020/21, he kept 15 clean sheets.