Raiola told us Pogba wants out of Manchester United, laments Neville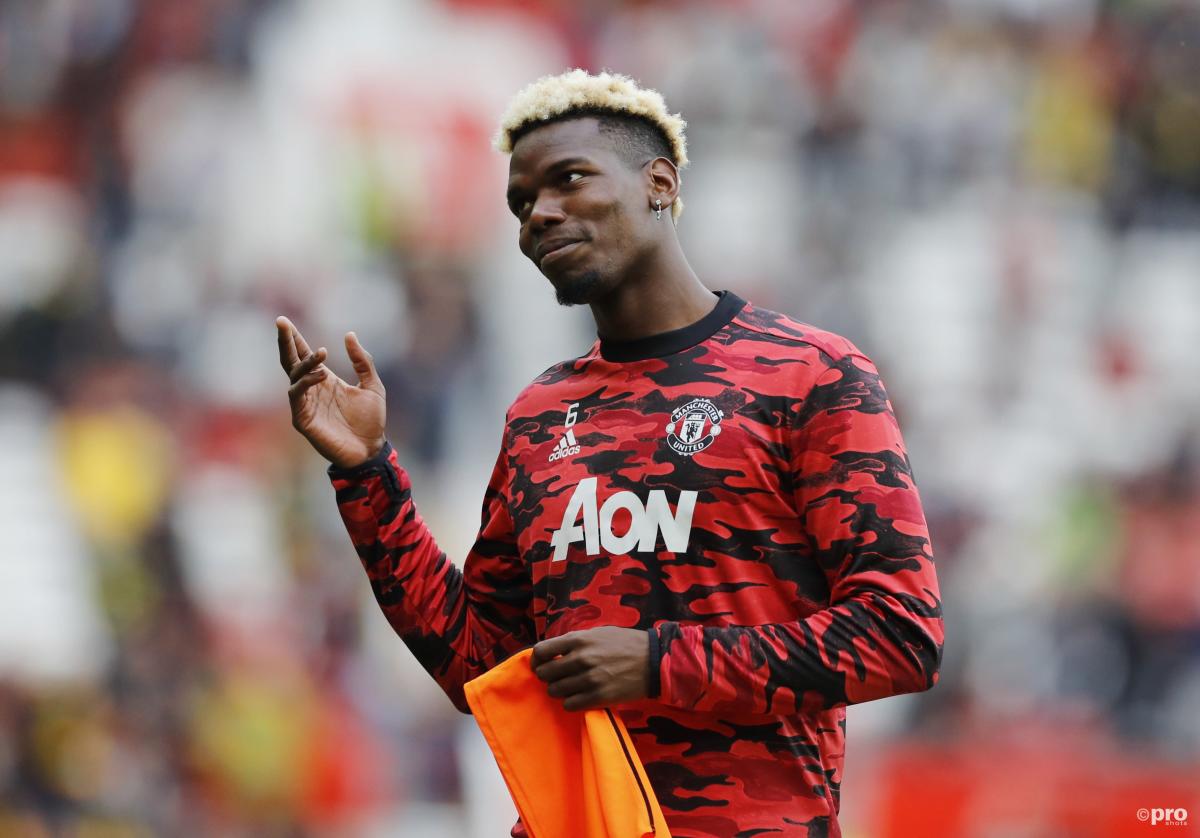 As is the case every summer, Paul Pogba is being linked with a transfer away from Manchester United. With one year remaining on his contract, there have been some reports that the midfielder could pen a new deal with his current club, but Gary Neville believes the 28-year-old wants to depart Old Trafford and he lamented Mino Raiola's role in the never-ending transfer saga.
Neville and Raiola have been involved in several wars of words in the past. Now, speaking on Sky Sports on Sunday, the pundit explained that he thinks Pogba will continue to push for a move elsewhere because of his agent's influence.
"I think he will be excited by the team that Manchester United are building, but he has got a decision to make," Neville said of the midfielder. "Does he want to commit his future to Manchester United in its entirety? If it's a new contract, it'll be a three-year or four-year or five-year contract. Which means the best years of his career will be with Manchester United."
I think Pogba has an ambition to play football somewhere else
- Gary Neville
"I think he has an ambition to play football somewhere else and I think that has been clear for the past couple of years," Neville continued. "I think his agent has told us that. I think he'll take that opportunity. I think there will be part of him saying, 'I like this team, but I do want to go to Real Madrid, I do want to go to PSG or go somewhere else'."
🗣 "Pogba has never said he wanted to leave Man United, but he's getting abuse."

The Super Sunday panel discussed Paul Pogba's future at #MUFC, following the Frenchman's sensational opening day display against Leeds 👇 pic.twitter.com/Hvy2jWifH5

— Sky Sports Premier League (@SkySportsPL) August 15, 2021
Micah Richards criticises Neville's Raiola claim
As the Sky Sports discussion continued, Micah Richards then challenged Neville on his criticism of Pogba, stating that the player has never been the one to express a desire for a transfer away and comparing the French midfielder to Harry Kane, claiming there isn't much of a difference between the two players' situations.
"I think his agent speaks for him quite a bit," Neville replied. "Let's put it this way. If your agent comes out and says three or four times that 'I want to get Paul a different club', Paul does enough interviews to say his agent's out of order and he's got that wrong. But he's never said that, has he?"
Neville, then, clearly believes Pogba will leave Manchester United in the short-term or medium-term. The player could yet sign a new deal with the Red Devils, but Neville expects he'll end up playing for another top club on the continent.