Why Aubameyang's Arsenal career fell apart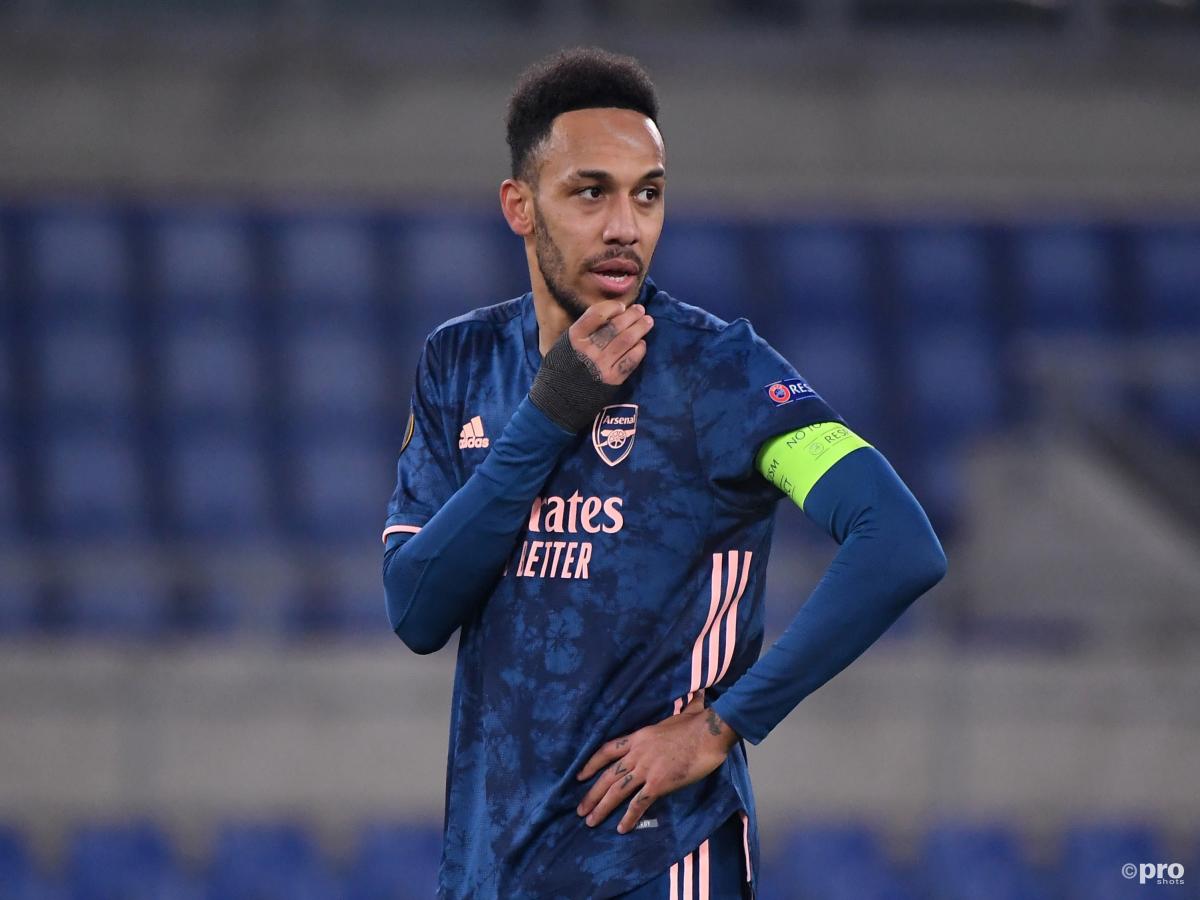 Pierre-Emerick Aubameyang has had a slightly strange Arsenal career, and one that can quite clearly be divided into two.
The first-half was quite simply brilliant, as the Gambian international cemented his status as one of the Premier League's best. The second half has been underwhelming by his own high standards and dominated by controversy.
The dividing point? His contract extension.
Upon arrival at the Emirates from Borussia Dortmund in January 2018, in a transfer merry-go-round involving Olivier Giroud and Michy Batshuayi, Aubameyang immediately hit the ground running, scoring 10 goals and assisting four in just 12 Premier League starts in the back-end of 2017/18.
He then backed that up with two successive campaigns of 22 league goals. He netted 31 in all competitions in 2018/19, and 29 the following year, as he asserted his position as an elite forward.
Aubameyang was quite clearly Arsenal's most important player, a fact that he himself no doubt knew. That's why he demanded for his wages to be improved. With his contract set to expire in 2021, Arsenal offered him a deal worth £250,000 (€293,000) per week, which reportedly rises to £350,000 (€410,000) a week once loyalty payments and bonuses are included.
That means the deal is worth a staggering £55m over the course of three years, remarkably similar to the position Arsenal found themselves in with Mesut Ozil; their best player demanded more money to sign a new deal, the club agreed to avoid losing them for free, and performances dramatically dipped.
That deal was signed in September 2020, meaning Aubameyang is contracted with the club until 2023, and offloading him on his current terms will be next-to impossible.
Aubameyang's form last year wasn't as bad as Ozil's after his contract extension, 15 goals and four assists in all competitions isn't disgraceful, but compared to his own standards, it was a very poor year.
He's supposed to be their talisman, but was outshone by academy graduates Bukayo Saka and Emile Smith-Rowe.
Disciplinary problems were almost worse than his on-pitch performances, as Aubameyang failed to live up to the expectations of a captain. He was dropped for the North London derby last season due to a "disciplinary issue", and it was the second time the player had been punished after he also broke COVID-19 rules in February when he was pictured with a Barcelona-based tattoo artist.
He missed the opening Premier League game of this season against Brentford due to illness, and faces a tough task in regaining the trust of Mikel Arteta. Furthermore, there is speculation that his absence from the loss to Brentford was due to more than just the 'illness' reason given by the club.
Sky Sports have reported that Barcelona would be interested in a swap deal involving Aubameyang and Philippe Coutinho, and it could spell the end of Aubameyang's Arsenal career.
A superstar on his day, Aubameyang has never recovered since that contract extension was signed.