Why Tolisso would be a valuable signing for Man Utd or Arsenal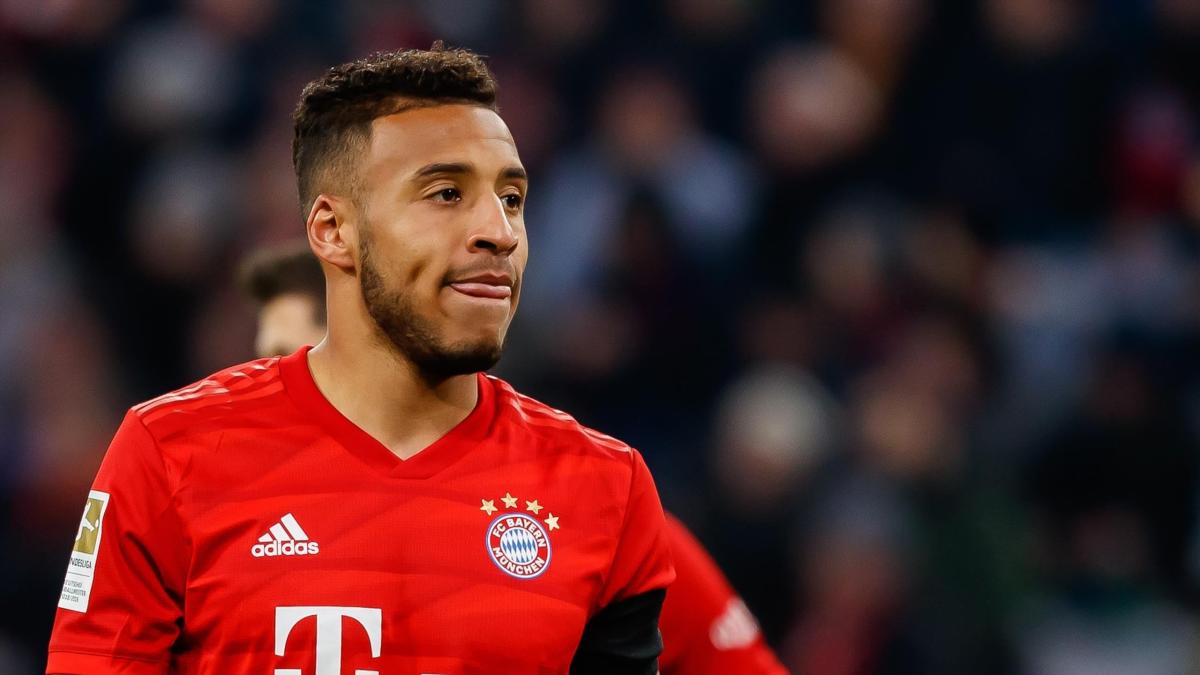 Corentin Tolisso has emerged as a possible summer transfer target for both Manchester United and Arsenal.
The Bayern Munich midfielder is set to depart the Allianz Arena as new head coach Julian Nagelsmann does not see how he can fit into his plans.
REVEALED: The world's most valuable footballers
Furthermore, with just a year left on his contract, Bayern still wish to profit from Tolisso, who they signed from Lyon in 2017 for €41.5 million before bonuses. At the time, it was a record sale for the French side, though it was subsequently eclipsed just as fortnight later as Alexandre Lacazette moved to Arsenal.
And L'Equipe believes that Tolisso could be reunited with his fellow Lyon academy graduate in North London or with another former OL protégée, Anthony Martial, with Man Utd.
Now 27, Tolisso is rarely celebrated but could, nevertheless, be a fine signing for either Premier League club.
Versatility
Tolisso is noted for his ability to play in multiple positions. Though primarily a box-to-box central midfielder, he can be used as cover in a wide variety of roles. Indeed, he can feature in several different central midfield positions, anywhere down the right and has even covered as left-back at times.
He is the ultimate Swiss army knife of a football player and is therefore precious for teams with little money to spend or little room for manoeuvre in their squads.
Value
With just a year left on his Bayern Munich deal, Tolisso will not be a pricey acquisition for his future club. Indeed, L'Equipe reports that FCB may be willing to offload him for a fee under €10m. To capture a player of such quality for a pittance would represent excellent value for money.
He is substantially cheaper than Eduardo Camavinga of Rennes, the other midfielder that Man Utd have been regularly associated with.
Professionalism
Tolisso's career has not necessarily been one that has been straightforward. He has been beset by injury problems in the past, which have prevented him from reaching his full potential at Bayern. This has contributed to why over his four years at Bayern he has managed just 96 appearances.
Once out of favour at such a club, it is a difficult task to get back in the team, as Tolisso discovered to his cost. Nevertheless, that has not stopped him successfully fighting back from these issues time and again to play a role.
A player used to being an effective backup should not be readily sniffed at, and this capacity to bounce back from adversity should be seen as an asset.
Tolisso verdict
For the fee that is being discussed, Tolisso could be an excellent addition to the squad of Manchester United or Arsenal.
Used to the role as a replacement, he could be an excellent squad member at Old Trafford or the Emirates.
Perhaps the only doubts over Tolisso for these clubs come over his durability, as he has missed so many games in recent seasons. Nevertheless, with a little luck and treated properly, Man Utd or Arsenal could find him a valuable signing.