Why Nuno Tavares signed for Arsenal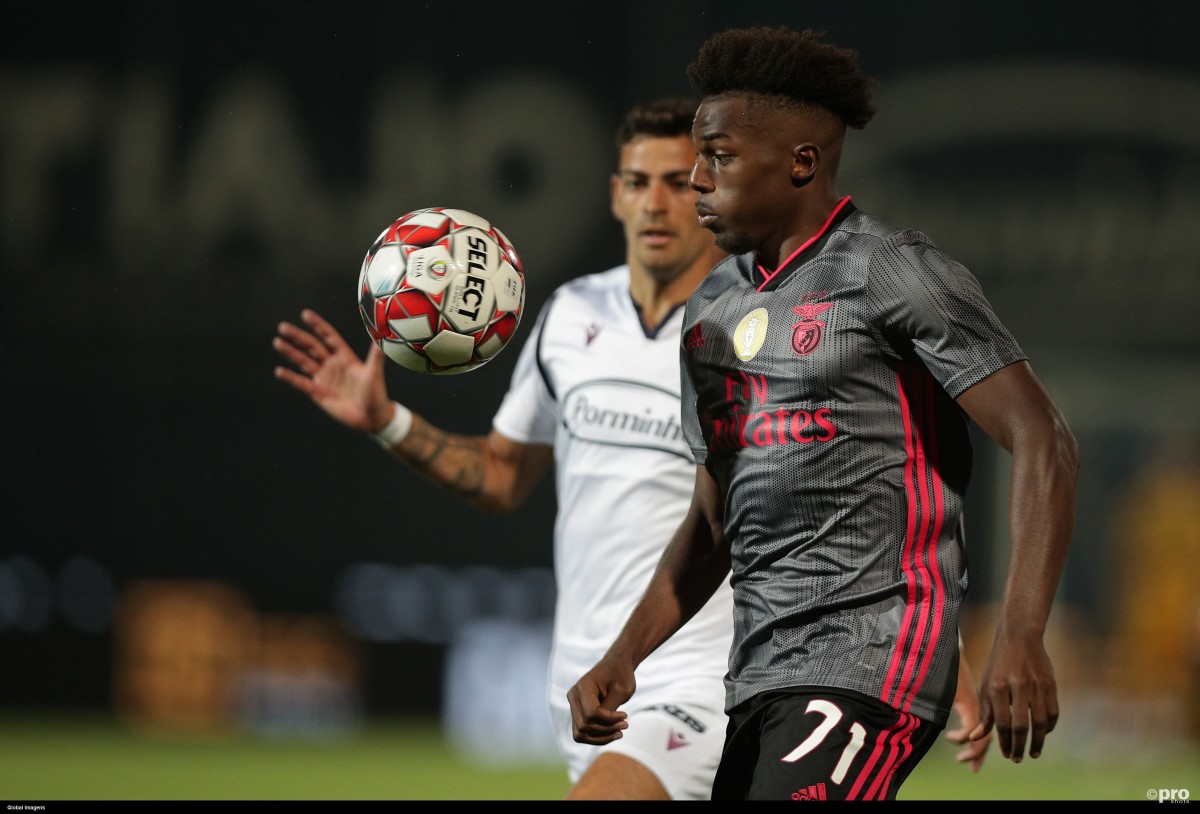 Nuno Tavares has explained why he joined Arsenal from Benfica in a deal estimated to be worth €8 million (£6.3m).
The 21-year-old left-back Tavares featured on 25 occasions for Benfica last season, including a brief five-minute cameo that was one of five times he played in the Europa League.
He has arrived at Arsenal as a back up to Kieran Tierney and, in the longer term, to provide competition for the Scotland international.
Tavares' reasons for joining Arsenal
Speaking to the club's official website, Tavares explained that the Gunners' youthful squad is one of the reasons he was attracted to the club.
"It's because Arsenal have a good project. Young people, it's good for me and we learn together, because we can understand together and we can have an evolution together with the young guys. It's the same. It's a good project with young guys and we understand each other," he said.
I like Emile Smith Rowe because he is my generation
- Nuno Tavares
"I like Emile Smith Rowe because he is my generation. He's played against us, on the same side - he played on the right, I played on the left - for the international youth teams, too. He's a good player, and I see Bukayo Saka too. Young players, good players.
"And from the past I like Thierry Henry. A very good player, and it's good for me to remember that story."
Meanwhile, he is a player who admits his strengths are largely offensive.
"I am fast, I am good at shooting with my right foot, but I'm left-footed. I can dribble, improvising. That's my qualities, my technique. I have more qualities and I will find more in this club," he said.
Why Arsenal is a strong fit for Tavares
Beyond having a young squad that is full of promise, there are other reasons why Tavares should be seen as a promising addition for Arsenal.
He is a young man who is blessed with the attacking qualities that the club have long been associated with, and which Tierney so readily demonstrates down that channel. Indeed, this gives Arsenal the flexibility to play a system that has either four or three at the back.
More immediately, Tavares is a player who is used to playing a bit-part role at club level, having been introduced slowly into Benfica's first team last season. This suits the role he expects to come into at the Emirates Stadium.
Indeed, if Arsenal have any concern it is that he perhaps lacks enough initial experience to cover for Tierney given the Scotland man has proven injury prone since moving from Celtic.