How much would Declan Rice cost Man Utd or Chelsea this summer?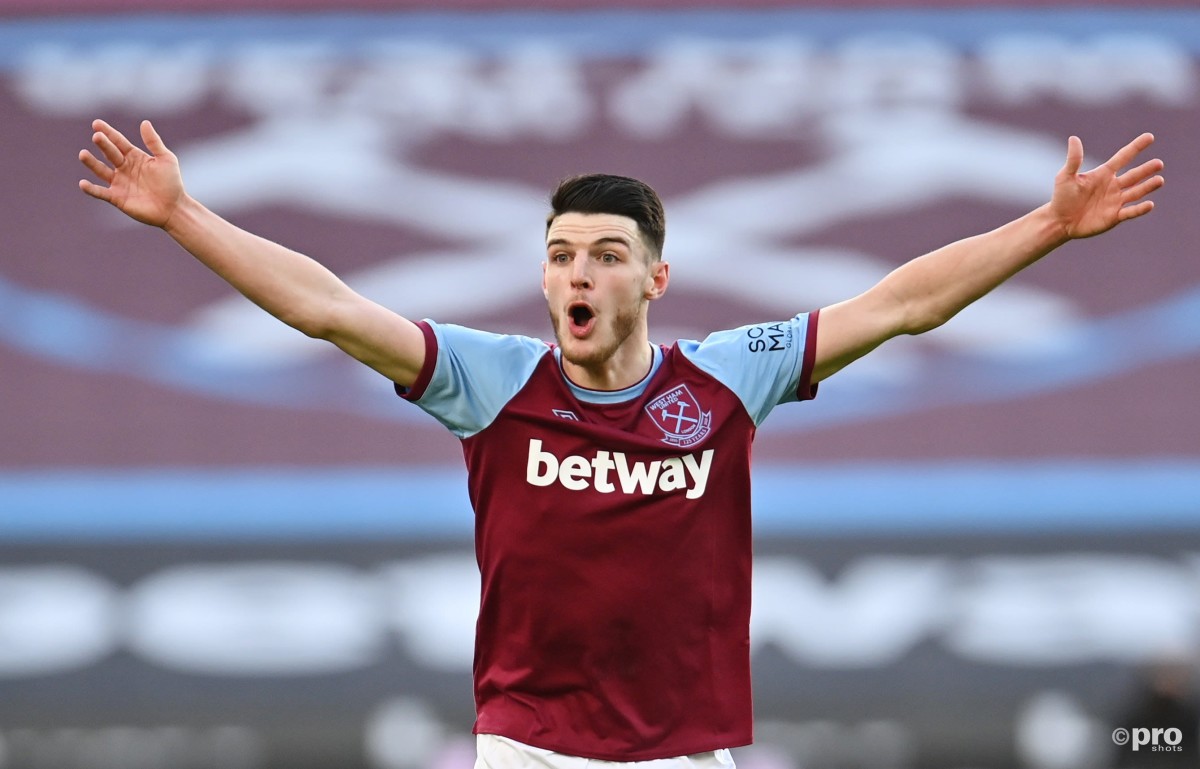 Declan Rice may be focused on international duty with England at Euro 2020 but the player is apparently keeping close tabs on what's going on back at club level too.
According to Goal, West Ham are desperate to sign the England international up to a new contract with the club, with his current deal set to expire in 2024.
Trending
However, Rice has apparently already turned down two offers from the London club and has asked to be informed of any contact between West Ham and any interested clubs.
The midfielder has been strongly linked with a move to Manchester United and Chelsea for some time now, but how likely are either Premier League club to offer the kind of offer West Ham would be willing to accept this summer?
Ultimately, the only way the Hammers would let Rice go is if a club matches their price for him. So where does that number currently stand?
How much is Declan Rice worth to West Ham?
As ever, a player's worth in the transfer window is based on the basic economic concepts of supply and demand.
Supply is often relatively low when it comes to high-profile players like Rice, who has proved his worth in the Premier League and is still only 22 years of age. However, demand is a factor that seems to change by the day.
While Chelsea may have been very interested in Rice last summer when Frank Lampard was in charge, that may have changed now that Thomas Tuchel is now calling the shots at Stamford Bridge.
Equally, while Man Utd may love to have a player like Rice in their midfield next season, it seems as though the Old Trafford side have prioritised other positions with the signing of Jadon Sancho from Borussia Dortmund and the apparent pursuit of Real Madrid defender Raphael Varane.
As such, it remains to be seen whether Rice can expect any bids this summer and whether West Ham will be able to hold out for too much.
At this moment in time, we currently value Rice at €55.7 million and it doesn't seem as though that's likely to change anytime soon.