The 10 England footballers with the highest price tag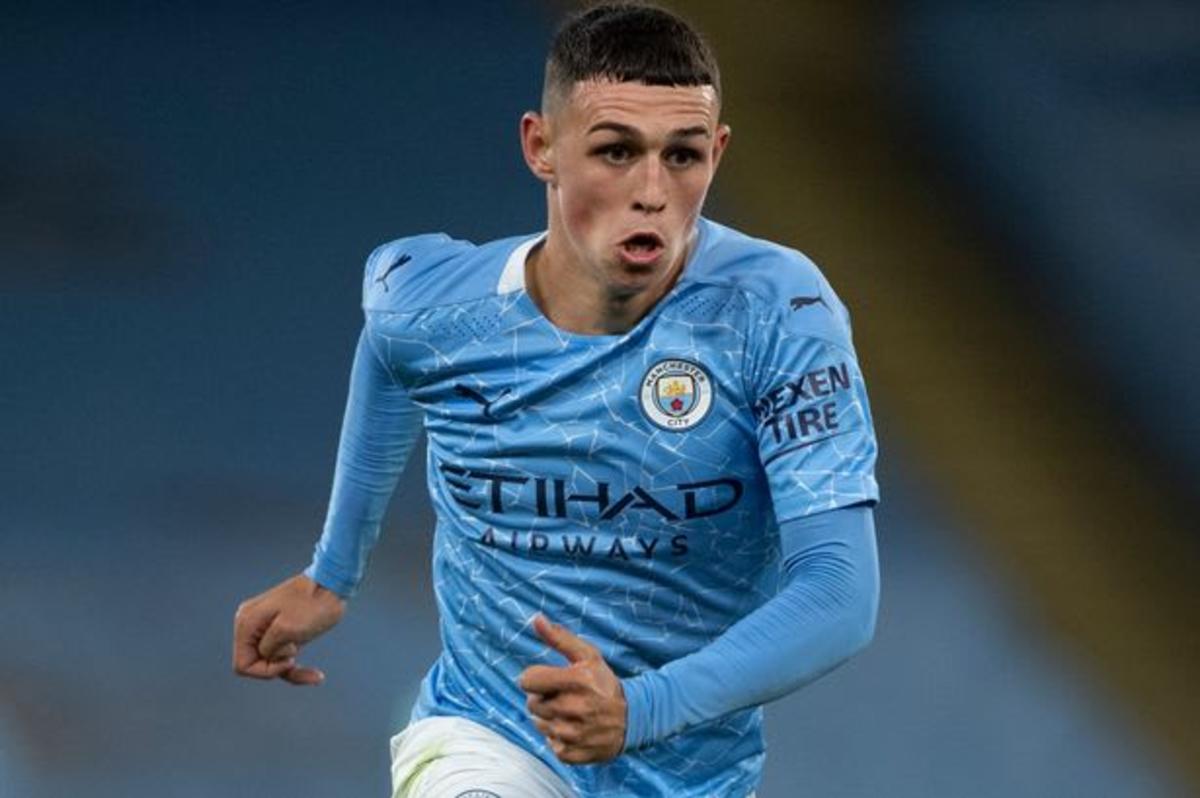 Phil Foden is the most highly-valued English player in world football, but what other England players feature in the top 10?
FootballTransfers' transfer valuations are calculated in collaboration with SciSports, a world-leading football analytics agency that assesses the relative transfer valuations of over 60,000 professional footballers worldwide. SciSports use multiple data points including current and potential ability, contract length, form, age, and other crucial factors.
Under the tutelage of Pep Guardiola at Manchester City, Foden has emerged as one of the most exciting young players not only in the Premier League, but in the world.
He has been called a generational talent by some, likened to Paul Gascoigne.
Though Guardiola initially received criticism for slowly introducing Foden into the first team and not sending him out on loan, it has proved to be a masterstroke as the 21-year-old is one of the first names on the team sheet at the Etihad.
With youth on his side, too, he has a FootballTransfers value of €108.4m.
Second in our top 10 is Manchester United new boy Jadon Sancho, who recently completed a €85m transfer to Old Trafford from Borussia Dortmund.
United paid under the odds for him, too, as we value Sancho at €107.5m.
The third-highest valued Englishman is another Man Utd star in Marcus Rashford. He may be just as famous for his exploits off the pitch as one it, but he remains a valuable commodity, coming in at €98.3m.
One player who may break the record for the most expensive English player of all time is Harry Kane. He has been linked with a €180m move to Man City, but we value him in fourth at €97.1m.
Most valuable English players
| Player | Club | Value |
| --- | --- | --- |
| 1. Phil Foden | Man City | €108.4m |
| 2. Jadon Sancho | Man Utd | €107.5m |
| 3. Marcus Rahsford | Man Utd | €98.3m |
| 4. Harry Kane | Tottenham | €97.1m |
| 5. Trent Alexander-Arnold | Liverpool | €83.6m |
| 6. Raheem Sterling | Man City | €75.4m |
| 7. Mason Mount | Chelsea | €68.8m |
| 8. Harry Maguire | Man Utd | €65.7m |
| 9. Bukayo Saka | Arsenal | €56.1m |
| 10. Reece James | Chelsea | €55.3m |
Trent Alexander-Arnold may have missed the Euros this summer with injury, but it didn't impact his value too much as he is in fifth at €83.6m.
One of England's best players in the European Championship was Raheem Sterling as he put his club form behind him to star for the Three Lions. Even with the underwhelming club campaign in 2020/21, he is still valued at €75.4m.
In seventh is Chelsea midfielder Mason Mount, valued at €68.8m, having become a vital member of the first team squad at Stamford Bridge.
The current most expensive English player of all time, Harry Maguire, is in eighth, valued at €65.7m.
Arsenal may not be the club they once were, but it isn't all doom and gloom as they can rely on wonderkid Bukayo Saka, who is valued at €56.1m.
Rounding out the top 10 is Chelsea wing-back Reece James who is valued at €55.3m.