'Awful trainer' Hazard has wasted his potential – Mourinho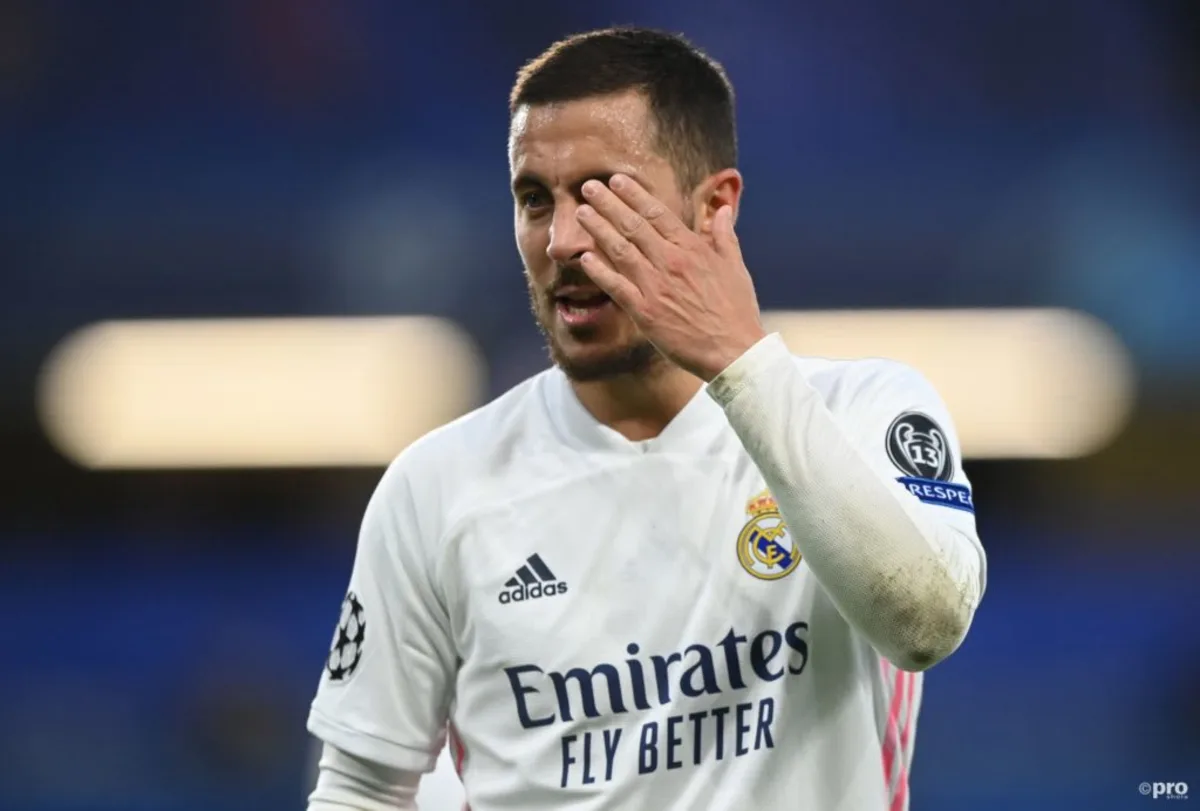 Eden Hazard has been branded an "awful trainer" by former Chelsea boss Jose Mourinho, who says the Real Madrid attacker could have been a phenomenon had he the right attitude.
Hazard made a €100 million switch from Stamford Bridge to Madrid in the summer of 2019 but has failed to live up to his transfer fee.
The Belgium star has spent much of the last two years on the sidelines due to injury and has failed to start either of his country's Euro 2020 encounters as a result.
Mourinho suggested that if the 30-year-old Hazard focused more on his training, he would be a totally different player.
"The truth about Eden Hazard is what you see from him, he is an amazing player with awful training," Mourinho told Talksport. "You can only imagine what he could be with a super professional attitude in training.
When he gets onto the pitch you don't see the reflection of a week of work, you just see a reflection of his talent
- Jose Mourinho
"In the end, he is an amazing kid, he is an incredible family man, he looks like he doesn't belong to this generation of players, he's very quiet and is totally focused on family, on kids, on parents, on a very quiet life.
"But he gets onto the pitch every morning and… he doesn't work much.
"When he gets onto the pitch you don't see the reflection of a week of work, you just see a reflection of his talent."
Hazard's Ballon d'Or potential
Mourinho said that he felt when Hazard left Chelsea, he was a potential Ballon d'Or winner.
"Hazard is this amazing player and you can imagine if he was a top professional," he said. "When he went to Real Madrid I thought: 'Wow, this guy is going to the biggest club in the world and is going to feel this huge pressure to be always at the top, this guy is going to win the Golden Ball, because he is amazing.'
"But in terms of his fitness, his speed, his condition, he would be a much better player [if he trained properly]. What you see is just the talent that got Eden to where he is.
"He's had more injuries at Real Madrid, at his time with me at Chelsea he didn't, he might have had one but it was nothing big. But in Madrid he got into this negative dynamic with his injuries and that's probably affected him."
Hazard featured only 21 times for Real Madrid during 2020/21, scoring four goals and creating another one.