How Real Madrid blew €200m in one summer on flops Hazard and Jovic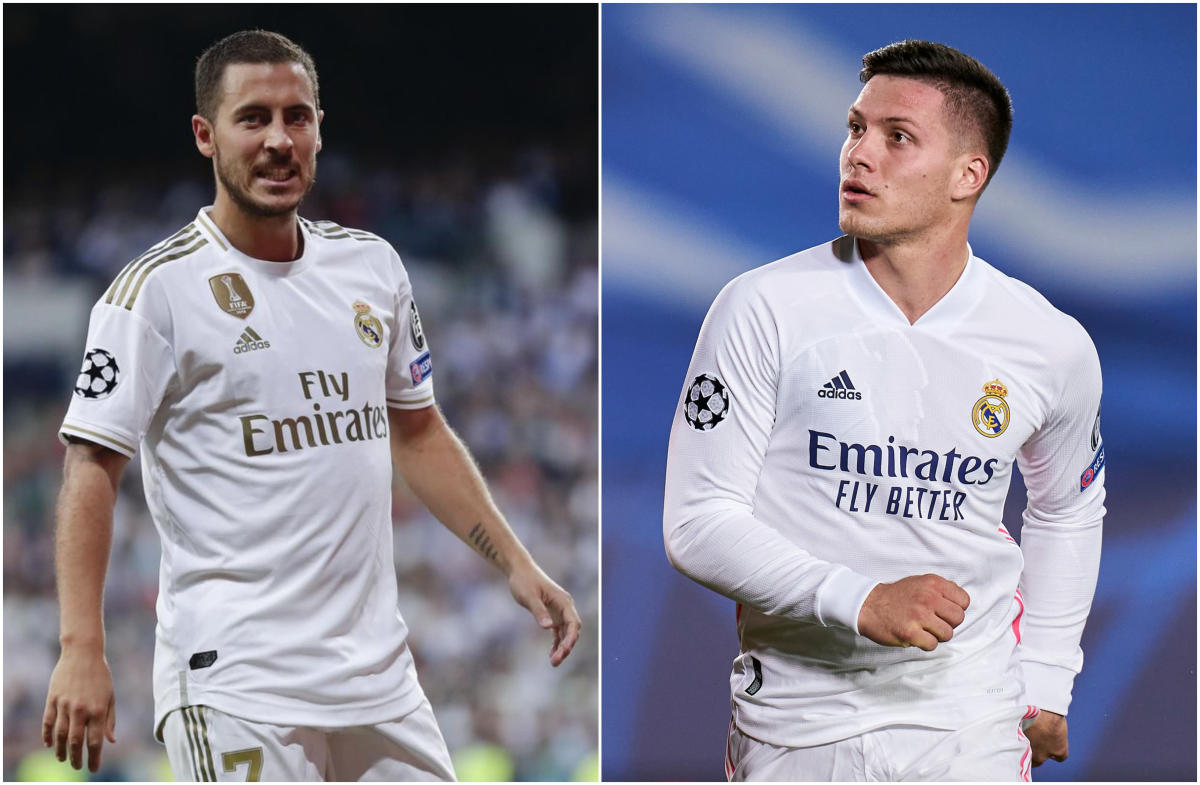 As Real Madrid found out in the summer of 2019, there's no easy way to replace the talent and expertise of Cristiano Ronaldo.
Although the Portugal international was undoubtedly past his peak when he departed for Juventus the previous year, Madrid spent the start of the 2019/20 season trying to convince the world that they had planned for Ronaldo's succession perfectly.
After courting Chelsea star Eden Hazard for much of the previous campaign, Madrid finally got their man in early June when the club confirmed on their website that the Belgium international would be swapping London for the Spanish capital.
In a deal worth a preliminary €100 million but could rise to €146 million, Hazard arrived at the Santiago Bernabeu for almost the exact same sum of money that Juventus has spent to pull Ronaldo away.
As if that wasn't enough of a power play from the Real Madrid hierarchy, the club had also announced just a few days earlier that Eintracht Frankfurt star Luka Jovic would also be making the move to Madrid for a fee reported to be around €60 million.
Madrid fans were delighted. Ronaldo was a thing of the past and in his stead the club had signed two players that had scored and assisted a combined 72 goals for their respective clubs the previous season. And it had only cost the best part of €200 million to do so.
What could have possibly gone wrong? 
READ MORE: Neymar past his best and not as important to PSG as Mbappe, says club favourite
How it went so wrong for Hazard at Madrid
Things went wrong for Hazard at Madrid almost immediately. After arriving at the club slightly overweight, the winger then reportedly asked Luka Modric if he'd be willing to hand over his No.10 jersey and was duly rejected. The Beligan winger was then handed Ronaldo's old No.7 shirt and has been struggling to fill into it ever since.
After picking up a goal and a handful of assists in his first dozen games for the club, Hazard then picked up a hairline crack in his ankle in a Champions League clash with Paris Saint-Germain and was ruled out of action for 15 games and meant the forward wasn't back on the pitch until late February.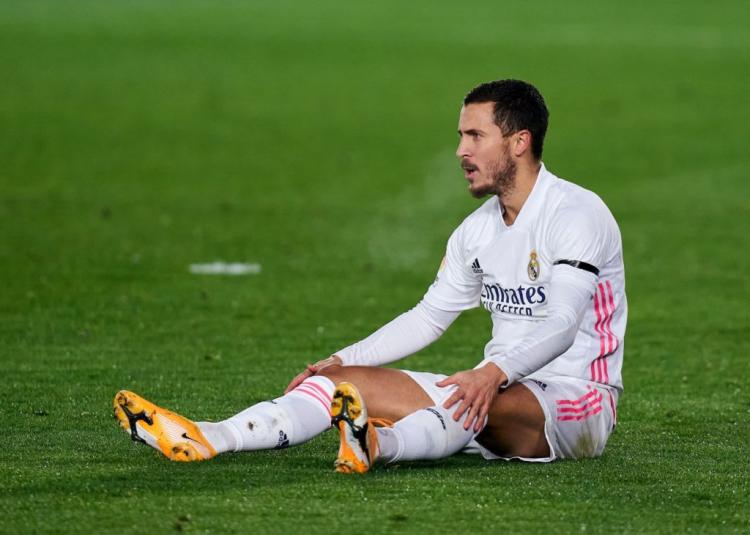 All in all, Hazard's first season at Madrid amounted to just 22 appearances, seven assists and a single goal. 
Unfortunately for the former Chelsea star, this season hasn't gone much better as two separate muscle injuries have ruled the player out of 22 games in all competitions. Then, as if that wasn't bad enough, Hazard returned just in time to offer very little as his team were knocked out of the Champions League by his former club.
The lasting image of that tie won't be Hazard fighting for dominance against the English giants or giving his all for Zinedine Zidane's side, but instead a short clip of him laughing on the Stamford Bridge pitch with his former Chelsea team mates. The video led to a huge outcry from Madrid fans and forced Hazard to publicly apologise. It feels as though the winger's spell in Spain may already be over before it has even got started. 
How it went so wrong for Jovic at Madrid
Unlike Hazard, Jovic's arrival at Madrid was seemingly little more than an afterthought for Zidane and the club's coach staff as the Serbia international struggled to nail down a first team spot despite Hazard's aforementioned injuries.
Despite joining the club for a tremendously high fee, Jovic started just three league games in the first half of the season and then found himself out of the team entirely before a foot injury and unfortunate coronavirus infection ruled him out of action for much of the second half of the season.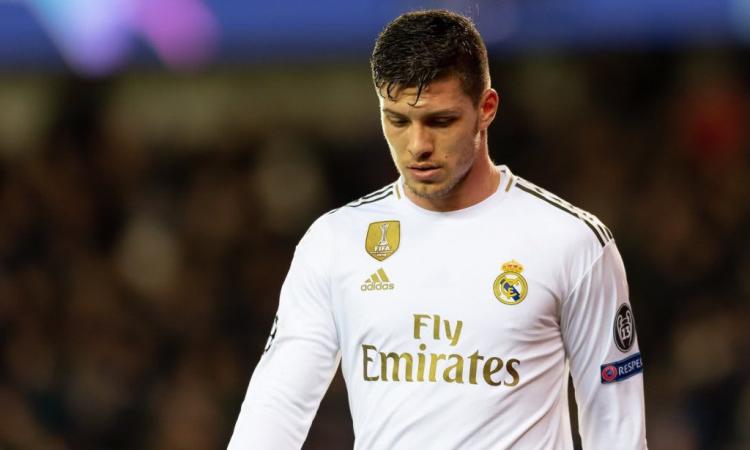 Despite returning to pre-season good shape, Jovic continued to struggle in his efforts to win over Zidane's approval and in January 2021 was allowed to return to his former club on loan for the remainder of the season.
Unsurprisingly, Hazard and Jovic are tied down to long-term contracts that will see both players stay at the club until 2024 and 2025 respectively.
However, unless Zidane – or the manager that replaces him next season – can dramatically change either player's circumstances in Madrid next season, the club will find itself with around €200m worth of talent either wasting away on the bench or scoring and creating goals on loan at another club.