A waste of €146m! Hazard's shocking injury record at Real Madrid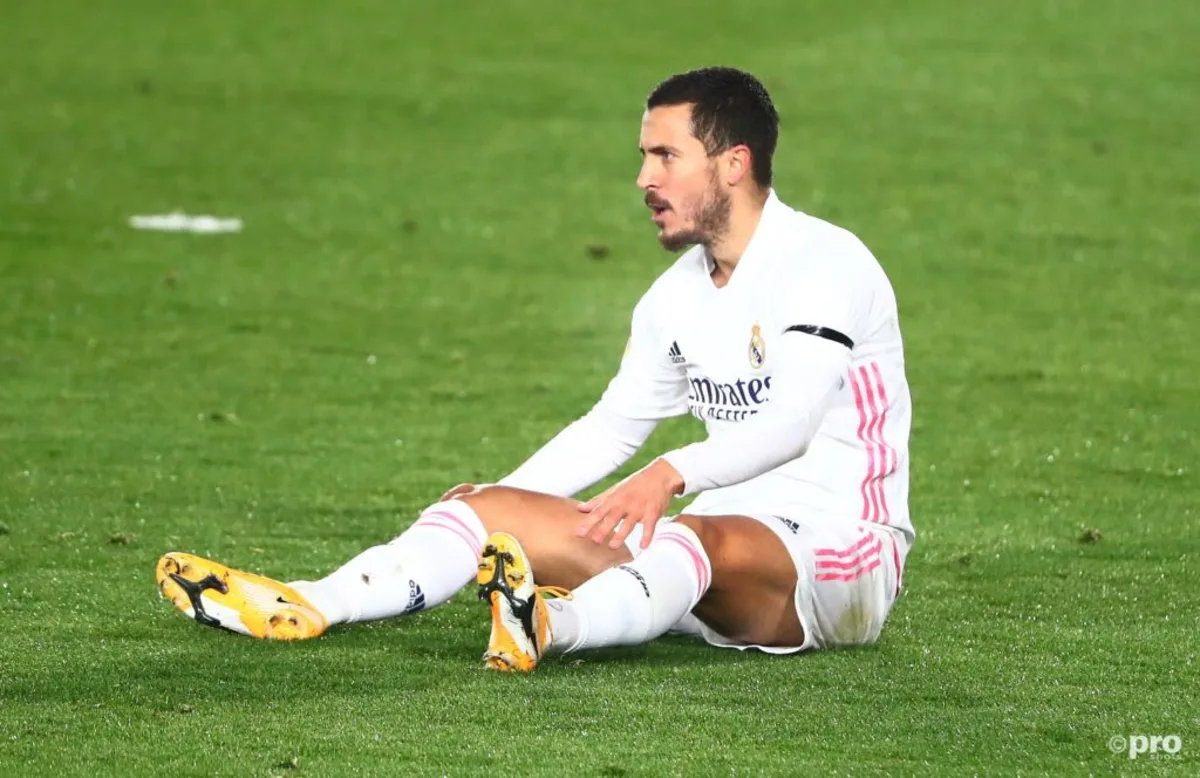 Few players would have been happier to see the back of the 2020/21 season quite as much as Eden Hazard.
The Real Madrid star not only failed to pick up a single piece of silverware over the course of the season, but also failed to play more than 900 minutes of football across four competitions for his club.
READ MORE: How PSG or Chelsea could help Barcelona finally sign Lautaro Martinez
Indeed, it was yet another 10-month stretch that limited Hazard to the physico ward and rehabilitation clinics in Madrid.
And unfortunately for the former Chelsea star that stretch of inaction is becoming more and more prevalent in the latter stages of the player's career.
How many games did Hazard miss through injury this season?
On top of only managing 896 minutes of football for Zinedine Zidane's side in the past season, Hazard also managed just 21 appearances for the club.
Almost all of those appearances were late substitutions in games that Madrid had either already won or lost and as a result the Belgium international managed just four goals and one assist in that time.
When it comes to injuries throughout the 20/21 season, Hazard picked up no less than seven individual injuries that ruled him out of at least 33 games entirely. And, as we can see from how many minutes he picked up during his 21 appearances, it also severely limited the players match fitness and capacity to start games.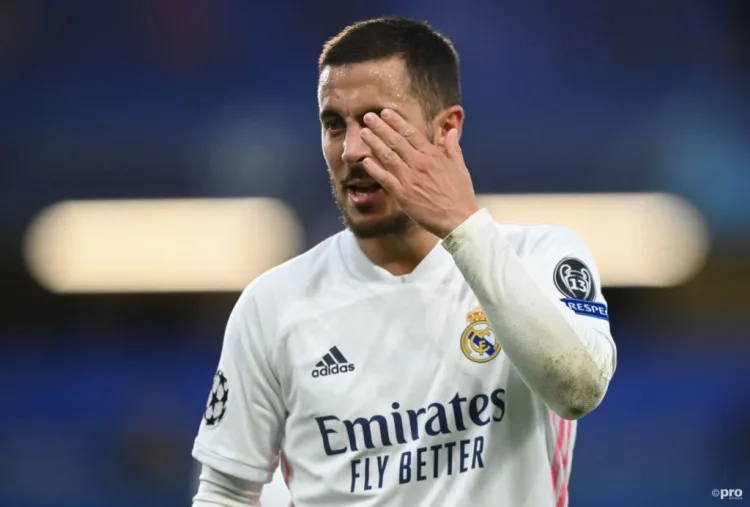 How many games has Hazard missed through injury since joining Real Madrid?
While most players can often be forgiven for missing an entire season through one or multiple injuries, the real concern for Madrid and their star forward is that this hasn't been the first campaign Hazard has failed to be fit enough to play in.
On top of the 33 games Hazard missed through injury this season, the winger also missed 26 games in the 2019/20 season after picking up a serious ankle injury and a number of other smaller problems.
So that means in total the player Real Madrid signed for a reported €146 million has missed a remarkable 59 games through injury over the course of the last seasons.