Patrick Vieira: Tactics, formation, management style, honours, teams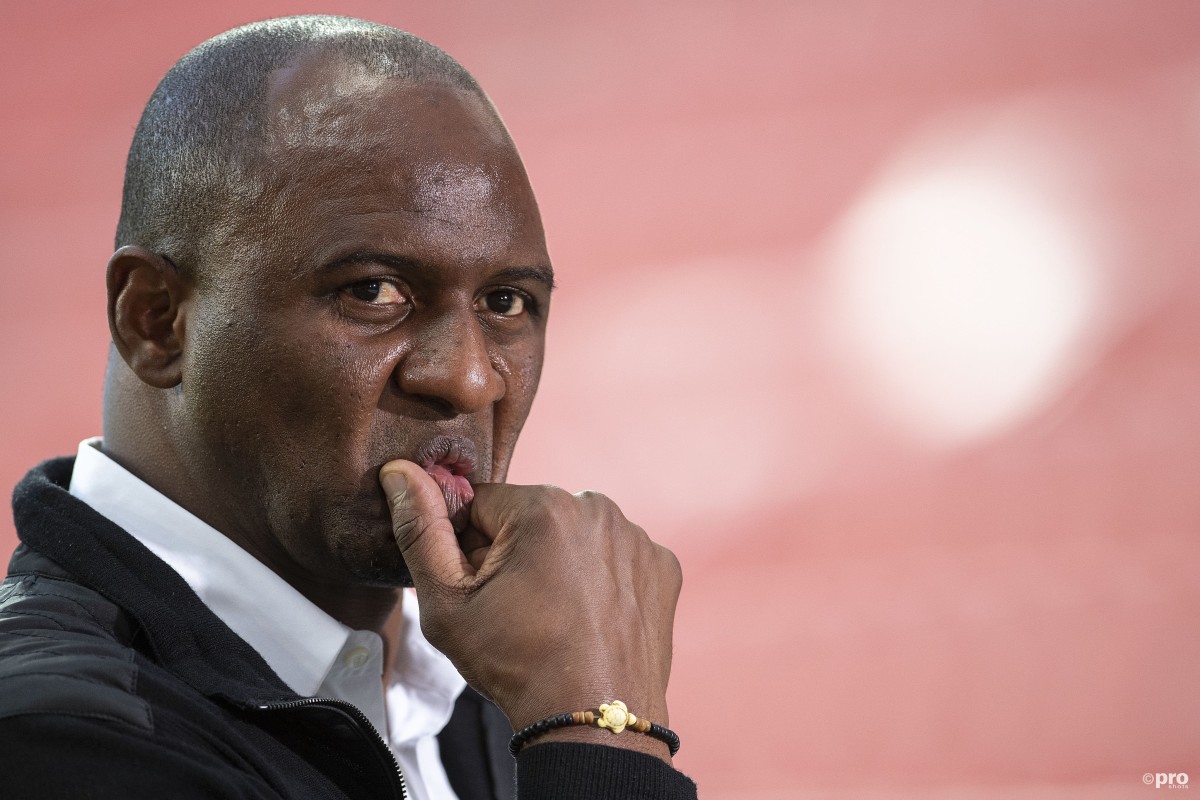 Patrick Vieira has landed his first managerial role in the Premier League as Crystal Palace announced his signature.
Vieira, a former midfield star most notably with Arsenal , Juventus, Inter and France, has replaced long-time Eagles boss Roy Hodgson.
Several other clubs have courted him this summer, including Championship side Bournemouth and Ligue 1 giants Lille and Lyon, where he has been seen as an attractive choice due to his media-friendly reputation.
He is no managerial rookie, meanwhile, and below we delve into what we have learned about Vieira from his previous stints in charge of New York City FC and Nice.
What type of coach is Patrick Vieira and what are his tactics?
Vieira had a golden opportunity when coaching Nice to establish himself as one of the best of France's up-and-coming bosses.
Nice are one of the richest Ligue 1 sides and boasted significant investment during his spell in charge, though he was unable to translate that into the success they should have enjoyed.
Indeed, finishes of seventh and fifth were flattering in his two completed seasons, and he was sacked in December 2020 with the club foundering in 11th, having just lost at home to a Dijon side that won only four matches all season. Furthermore, they had suffered a humiliating 6-2 defeat in the Europa League to Bayer Leverkusen.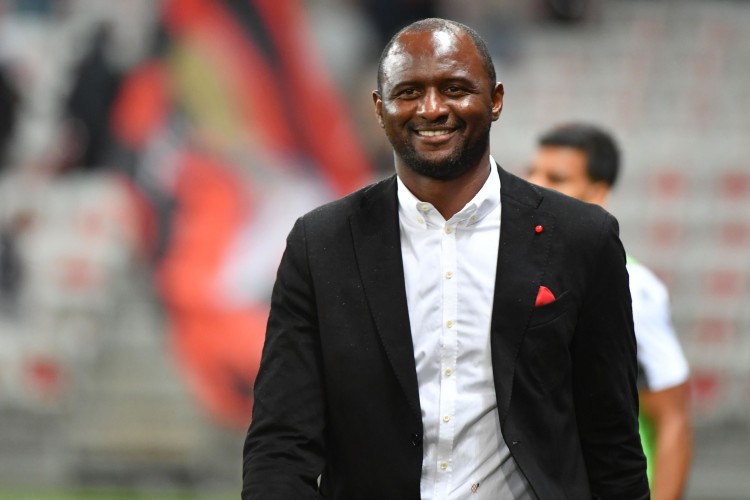 As a player, Vieira was known for his direct midfield play. He would gather the ball and charge forward, injecting pace into his team and bringing dynamism to the game. He may not have been an attacking midfielder, per say, but he was certainly capable of injecting excitement into the game.
As a coach, he is the polar opposite. Vieira is a coach who values possession first and foremost. During the 2020/21 season, Nice had more possession than their opponents in 10 of their 11 matches that Vieira oversaw, yet managed only 16 goals.
He was a real leader. He doesn't talk a lot but he has the skills
- Raymond Domenech on Patrick Vieira
Furthermore, had it not been for some extraordinary efficiency in front of goal, Vieira's record would have looked far worse. His side scored with every shot on target they managed in the first three games of the season – five in total.
This low-tempo approach was both uninteresting to watch and unsuccessful – a toxic combination.
Nevertheless, there are those who defend him.
"He learned and grew," former France boss Raymond Domenech said. "He was a real leader. He doesn't talk a lot but he has the skills."
What is Patrick Vieira's preferred formation?
Vieira has most typically used a 4-3-3 formation during his managerial career, though he has shown a willingness to move to a three-man central defensive system, with 3-4-3 and 3-5-2 both used at times.
He is a coach who has demonstrated a desire to deploy attacking full-backs, with these players often important in the manner in which he deploys his teams. Youcef Atal is the best example of a successful player in this position under Vieira, and indeed the coach may have survived more effectively at Nice had the Algeria international not suffered from injury issues.
In common with the present day fashion, he likes to use inverted wingers, with the defensive players providing the width to his sides.
Vieira has shown a tendency to become more defensive when his side are in a tight spot.
What teams has Patrick Vieira managed?
Patrick Vieira moved into management at Manchester City, the club at which he retired. Initially, he coached the youth teams at the Etihad Stadium, where he remained until 2015.
His first major role was at New York City FC, part of the City Football Group, which owns Man City. He would spend two-and-a-half years with the MLS club, and posted a healthy 40 wins to just 28 losses.
From there, he moved back to his homeland with Nice. Although he won 35 matches to just 33 defeats, his side posted a negative goal difference and did not fulfil their potential.
He was sacked in December 2020 following five successive defeats.
What trophies has Patrick Vieira won as a manager?
Vieira is waiting on his first major honour as a manager.