Man City chairman warns Guardiola club 'not satisfied' by Premier League title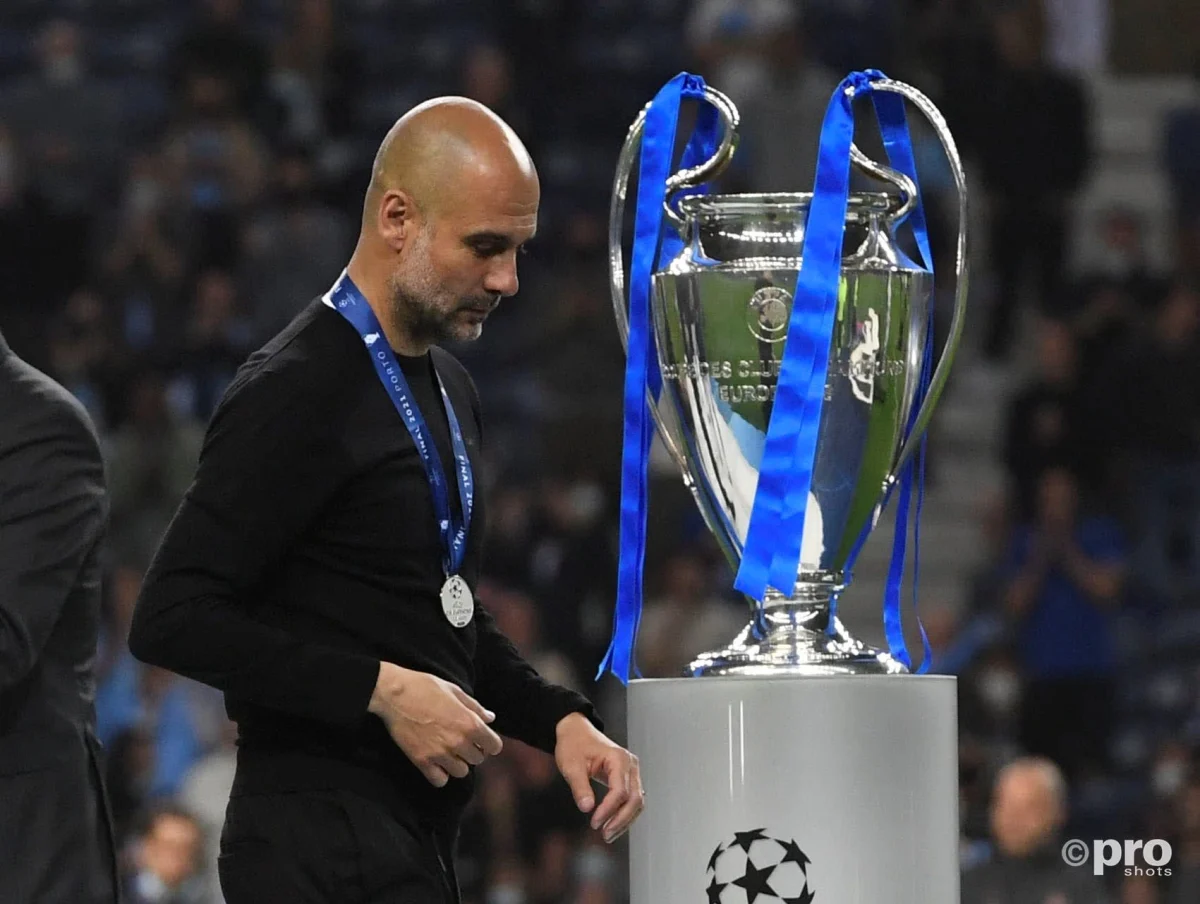 Manchester City chairman Khaldoon Al Mubarak has sent a message to manager Pep Guardiola, saying that the club are "not satisfied" by only league titles, as they pursue European silverware.
The Premier League champions missed out on the Champions League trophy after a disappointing defeat to Chelsea in the final on Saturday as Blues forward Kai Havertz scored the only goal of the game in Porto.
READ MORE: Man City, Man Utd and PSG tipped to beat Chelsea in Kane race
Guardiola's side didn't go without success this season, though, with Premier League and Carabao Cup titles to add to their recent domestic dominance.
However, City's chairman is willing to provide the Spaniard with even more talented players, particularly a replacement for Sergio Aguero, so that the club can go one step further in next season's European campaign.
"One of the things I've learned over the years is you constantly need to bring new talent into the team, refresh and particularly when you're at a high level, on the top," Al Mubarak said.
"Having won the league, it is not the time to sit back and be content. That would actually be your biggest mistake. This is the time to send a strong message that there's no contentment, that you're not satisfied with just winning the league."
Aguero replacement?
City will be without two current players for next season, Eric Garcia and, most notably, Sergio Aguero, the club's all-time top goalscorer who will be joining Lionel Messi at Barcelona.
The 33-year-old played a bit-part role this season as Guardiola opted for a striker-less system, but a replacement for the Premier League legend is on this summer's agenda.
The likes of Harry Kane, Erling Haaland and Romelu Lukaku have been linked, with the City chairman keen to make few important additions rather than several inessential signings.
"We lost a very important legend in Sergio Aguero, [they are] very hard shoes to fill but I'm confident we will find the right player to fill those shoes," he said. "There are other areas within the team that obviously need investment, not too many. It's not about numbers it's about quality.
"The squad is a phenomenal squad, you don't win the Premier League and reach the Champions League final if you don't have an incredible squad and we have that. We will bring quality into the squad in a couple of key positions."
Guardiola under pressure?
Former Bayern Munich star Lothar Matthaus believes Pep Guardiola ruined Manchester City's chances of winning the Champions League final with his unusual team selection.
Specialist defensive midfielders Fernandinho and Rodri were left on the bench, even with the latter having made 46 starts prior to the Chelsea game.
"He had to try something again, present an imaginary ingenuity at the worst possible moment and totally deserved to lose," Matthaus said
"How can you play without a defensive midfielder in the most important game in club history, who was on the pitch in almost every game of the season, who ensures the balance, who gives everyone involved the necessary security?"
It begs the question whether Al Mubarak is in agreement with Matthaus and is, therefore, applying pressure to Guardiola to get his club over the line next time around.