Liverpool's 10 biggest sales of all time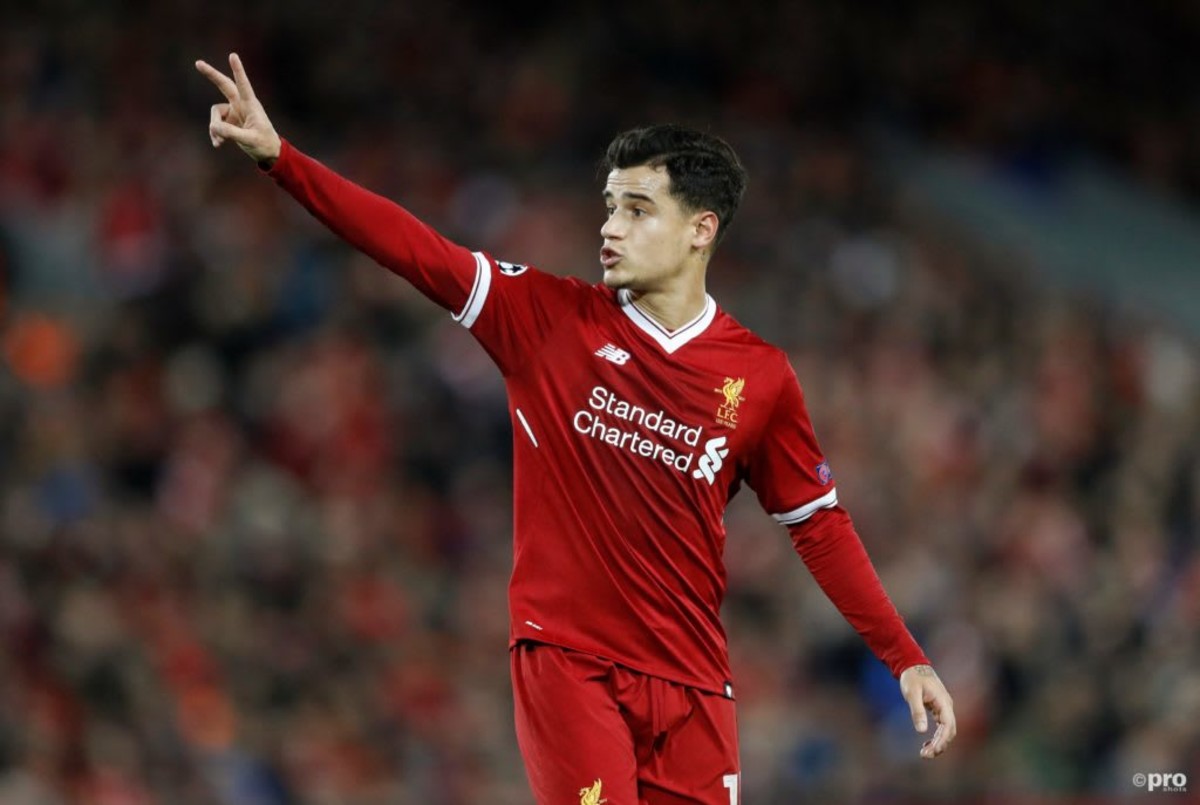 The Fenway Sports Group took over Liverpool in 2010, and while the club has spent plenty of money since then, a lot has come via profits the club has made on players.
Known as a smart club in the transfer market, Liverpool have been able to negotiate relatively big fees for fairly mediocre, squad players, which has allowed them to splash the cash on the likes of Virgil van Dijk and Alisson.
READ MORE: Liverpool's 10 most expensive transfers of all time
Another policy of selling stars if they desire to leave has ensured a quick turnover of players, but without the financial pulling power of Manchester City, Manchester United, or Chelsea, the Reds have had to adapt, and it's reaped the rewards.
They were able to win the Champions League in 2019, and the Premier League for the very first time in 2020, both of which were aided by some of the sales on this list.
10. Javier Mascherano - £20m (Barcelona, 2010)
Just edging out Dominic Solanke for a place in 10th, Javier Mascherano was certainly more of a success at Anfield than the now-Bournemouth striker, and has definitely experienced more success since leaving.
A key component of Liverpool's midfield for several years, Mascherano helped form a formidable trio alongside Xabi Alonso and Steven Gerrard during his first campaign, but his impressive performances saw Barcelona start sniffing.
The Blaugrana swooped in the summer of 2010, but utilised the Argentine as a central defender for the majority of his time at the club, rather than the midfield role he'd played in England.
He failed to win a trophy at Liverpool, but managed to win a total of 19 at Barcelona. Liverpool could've sold for more.
9. Danny Ings - £20m (Southampton, 2019)
After impressing Jurgen Klopp with his performances at Burnley, Danny Ings was signed in 2015, but he made just eight starts in all competitions across three seasons, with injuries a big issue.
He was loaned to Southampton in 2018, before that move was made permanent a year later. He displayed his talent most clearly in 2019/20, when he was the second top-scorer in the Premier League with 22 goals.
The move to St Mary's has allowed Ings to build up his fitness, and he was even recalled to the England squad in 2020, after five years away.
8. Rhian Brewster - £23.5m (Sheffield United, 2020)
In a perfect example of Liverpool's negotiating prowess, they were able to sell Rhian Brewster for £23.5m aged just 20, despite having not yet made his Premier League debut.
After winning the Golden Boot in England's U-17 World Cup triumph in 2017, Brewster came under the spotlight, although he was never trusted with a Premier League appearance by Klopp.
Instead he went on loan to Swansea City for the second-half of the 2019/20 season, and his 11 goals in 22 games convinced Sheffield United to pay over the odds for him.
Liverpool do have a buy-back clause worth £40m if they wish to re-sign the striker.
7. Mamadou Sakho - £26m (Crystal Palace, 2017)
Just like with Brewster, Liverpool were able to receive large sum of money for a player who didn't add much to the squad when they sold Mamadou Sakho in 2017.
The Frenchman played a key role as Liverpool reached the 2016 Europa League final, but fell out of favour soon after. He was loaned to Crystal Palace for second-half of the 2016/17 season before the deal was made permanent in the summer.
He's since made 75 appearances for Palace, but injuries meant he played just six times in 2020/21.
6. Xabi Alonso - £30m (Real Madrid, 2009)
The year before Mascherano left for Spain, Xabi Alonso swapped Anfield for the Santiago Bernabeu when he completed a big-money move to Real Madrid.
With his contract at Liverpool running until 2012, it was believed he would stay, and club captain Gerrard admitted he was "devastated" by Alonso's departure.
He had helped Liverpool win the 2005 Champions League, scoring in the final, which was a feat he achieved for a second time when he was part of 'La Decima' winning squad in Madrid, although he did miss the final through suspension.
He eventually left Real Madrid for Bayern Munich in 2014.
5. Christian Benteke - £32m (Crystal Palace, 2016)
Just like Sakho, Christian Benteke swapped Liverpool for Crystal Palace after struggling at Anfield.
In fact, Benteke scored just 10 goals in his one season at Liverpool, a far cry from the striker who had netted 49 goals in three seasons at Aston Villa.
His first season at Selhurst Park was encouraging, but in the three seasons following that he managed to score just six goals.
However, he bounced back in 2020/21, scoring 10 league goals and signing a contract extension until 2023.
4. Raheem Sterling - £49m (Manchester City, 2015)
Raheem Sterling had been the subject of multiple bids from Man City before he was eventually sold by Liverpool for an initial £44m, that rose to £49m with add-ons.
He had impressed as Liverpool narrowly missed out on the title in 2014, but aged just 20 at the time, it was a huge gamble from Man City.
Sterling had scored 23 goals and assisted 16 in 122 games for Liverpool, but it was seen as too much money to turn down. He has since won 11 trophies in Manchester, and established himself as an England regular.
3. Fernando Torres - £50m (Chelsea, 2011)
In potentially the most active January transfer window in Premier League history, Liverpool sold star striker Fernando Torres to rivals Chelsea, which set a new British transfer record, and made him the sixth most expensive player in history.
It took 'El Nino' 903 minutes of football to score his first goal for Chelsea, and having failed to score more than eight league goals in a season for the Blues, it's fair to say he never replicated his Liverpool form for Chelsea.
However, he did score a crucial goal in the Champions League semi-final against Barcelon as Chelsea went on to lift the trophy.
He was then sold back to boyhood club Atletico Madrid.
2. Luis Suarez - £65m (Barcelona, 2014)
Signed, along with the less successful Andy Carroll, as Torres' replacement, Luis Suarez was a sensation at Liverpool, and he announced himself on the world stage.
His reputation in England is tainted by several non-football related incidents, but his ability on the pitch for Liverpool is unquestioned.
Suarez was a consistent goal-scorer, but in 2013/14 he emerged as one of the world's best players, scoring 31 goals and assisting 11 in the Premier league as Liverpool finished second. He was outstanding that year, and it prompted Barcelona to sign him.
He netted 195 goals and assisted 96 for the Blaugrana, and formed part of the famous 'MSN' trio alongside Lionel Messi and Neymar.
The Uruguayan was sold to Atletico Madrid in 2020, and helped them win the title in his first season.
1. Philippe Coutinho - £106m, potentially rising to £142m (Barcelona, 2018)
The exact value of Philippe Coutinho's move to the Camp Nou is unknown, but when he reaches 100 appearances for the club, it's understood that Barcelona will owe Liverpool a further £17m.
This will come as a hammer blow to a club in financial crises, and Coutinho's signing certainly hasn't helped. After being pursued for a while, Barcelona decided to sign the Brazilian as Neymar's replacement. An initial bid was rejected, and Coutinho handed in a transfer request.
His wish was eventually granted in January 2018, but the move hasn't worked out. He was even loaned out to Bayern Munich for 2019/20, scoring twice off the bench to knock his parent club out of the Champions league, before returning in 2020/21.
Injuries, however, have taken their toll, and Coutinho has looked a fraction of his Liverpool self in Spain.