What Guardiola told Koeman about Aguero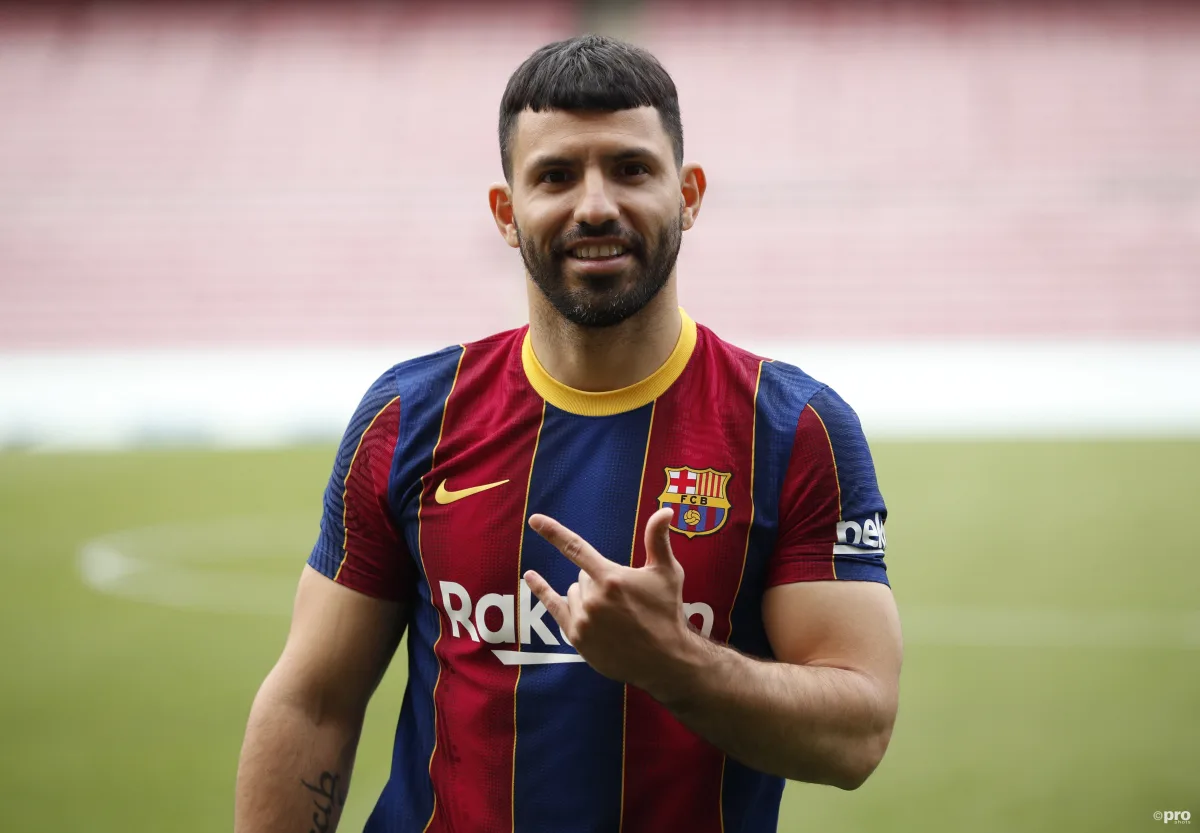 Pep Guardiola has denied that he forced Sergio Aguero out of Manchester City by offering Ronald Koeman a glowing tribute of the new Barcelona striker.
Aguero left Man City after 10 glorious years as the club decided not to renew his contract.
READ MORE: Stuttgart star reveals how agent forced him to change name and date of birth
What did Aguero's father say about Pep?
Last week, Aguero's father slammed Guardiola, saying that it was the City manager who pushed his son out of the door.
Guardiola was seen in tears when he was interviewed following Aguero's last game for City, but Leonel Del Castillo alleged that it was all an act.
"I don't believe Guardiola's tears," Aguero Sr told Radio La Red. "For me, he never wanted Kun. He always wants to be the main man of his teams and not the players.
"He says Aguero is irreplaceable and he does not have him in the squad.
"Sergio was waiting until the last minute to renew with Man City but it could not be. They didn't want him."
As a result, Aguero opted to join Barcelona on a free transfer.
He signed a two-year contract in order to return to La Liga after a decade away.
😁 Happy birthday, @aguerosergiokun! 💙❤️ pic.twitter.com/Phv1DTc3x1

— FC Barcelona (@FCBarcelona) June 2, 2021
What did Guardiola say about Aguero?
But Guardiola has now denied any talk of bitterness by saying that Barcelona manager Koeman has signed a fantastic player.
"Koeman has made a spectacular signing with Kun [Aguero], he is a great goalscorer," Pep told the local media in Mallorca.
"He is a very good guy, he is a jewel, very intelligent, as I explained to Ronald, they have made a great signing."
Aguero is Man City's record all-time top scorer, having struck 260 times in just 390 games.
It remains to be seen if he will partner Lionel Messi at Barcelona, with the Argentine legend having still not signed an extension to the contract which expires at the end of this month.