Koeman is 'ideal' for Barcelona, Guardiola claims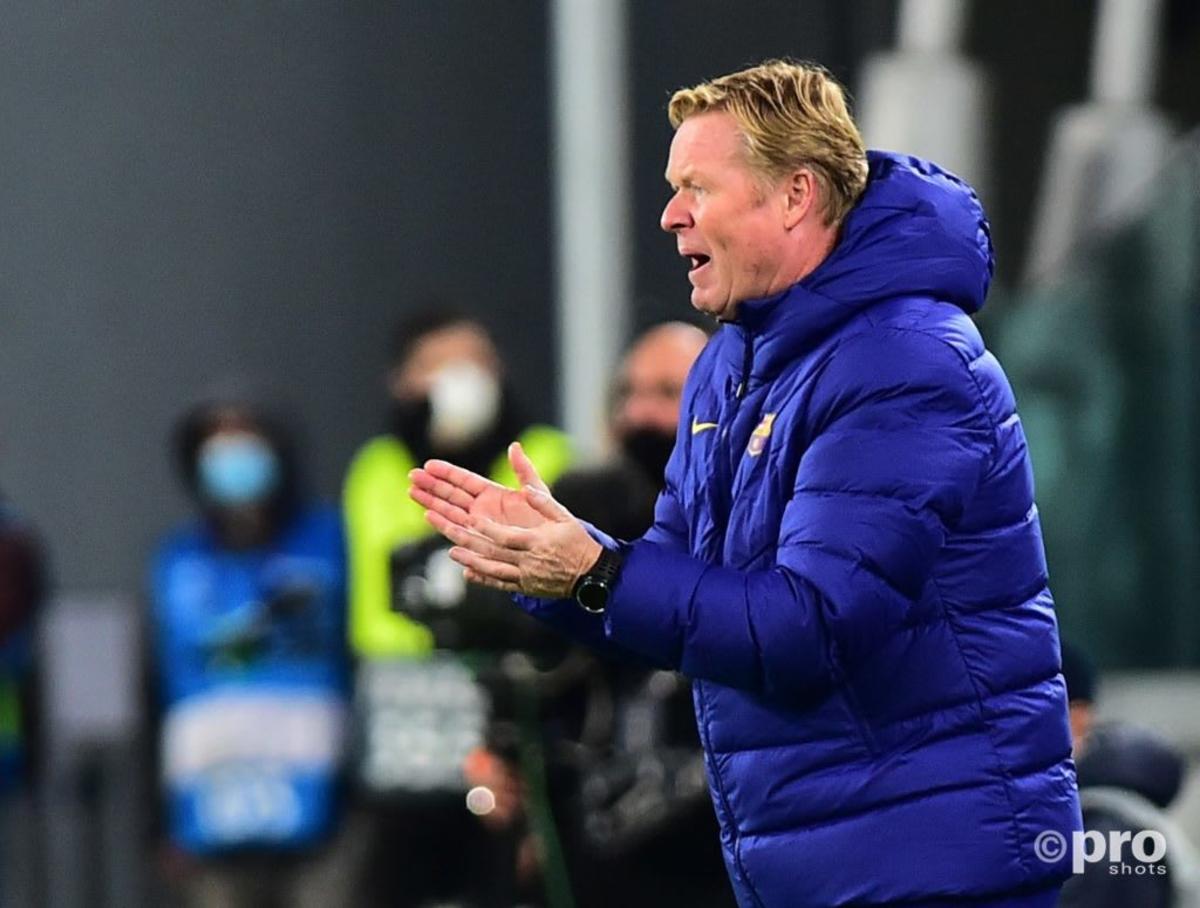 Ronald Koeman is the "ideal" coach for Barcelona, according to Manchester City boss Pep Guardiola.
Guardiola started his illustrious coaching career at Barcelona, where he also played the overwhelming majority of his career, and the Camp Nou icon has backed Koeman for success at the club.
READ MORE: Memphis 2.0: Depay has moved on from Man Utd flop but can he succeed at Barcelona?
There had been grave doubts over the Dutchman's future following a disappointing season that saw them finish third in La Liga and lose out at the last-16 stage of the Champions League.
President Joan Laporta recently confirmed, however, that Koeman, who did win the Copa del Rey, will be in charge for 2021/22.
Koeman is the ideal coach for next season
- Pep Guardiola
And this is a decision that Guardiola believes is the right one.
"Koeman is the ideal coach for next season, I spoke to Laporta and I am very happy the president is convinced," Guardiola said to Cadena SER.
"I am a good friend of Ronald. It has been a difficult year for everyone and Ronald deserves one more year, with people in the stadium.
"Besides, second years are always better. At times the team has played very well, they are among those who played better football in Spain.
"They fell at the end when he was close to winning and Atlético won the league, but he won the cup and in general were very good."
Aguero and Garcia are 'great signings' - Guardiola
Meanwhile, Guardiola believes that Barcelona have done good business by signing Sergio Aguero and Eric Garcia from his Man City side.
"Aguero and Eric García are two great signings - Kun is a scorer," said Guardiola.
"With Eric I will tell Koeman that he has a spectacular fit, he is a good guy, really intelligent. He will be one of the captains of the next decade."
Memphis Depay is expected to follow this pair into Koeman's care at Barcelona, though Gini Wijnaldum is set for Paris Saint-Germain.