Memphis 2.0: Depay has moved on from Man Utd flop but can he succeed at Barcelona?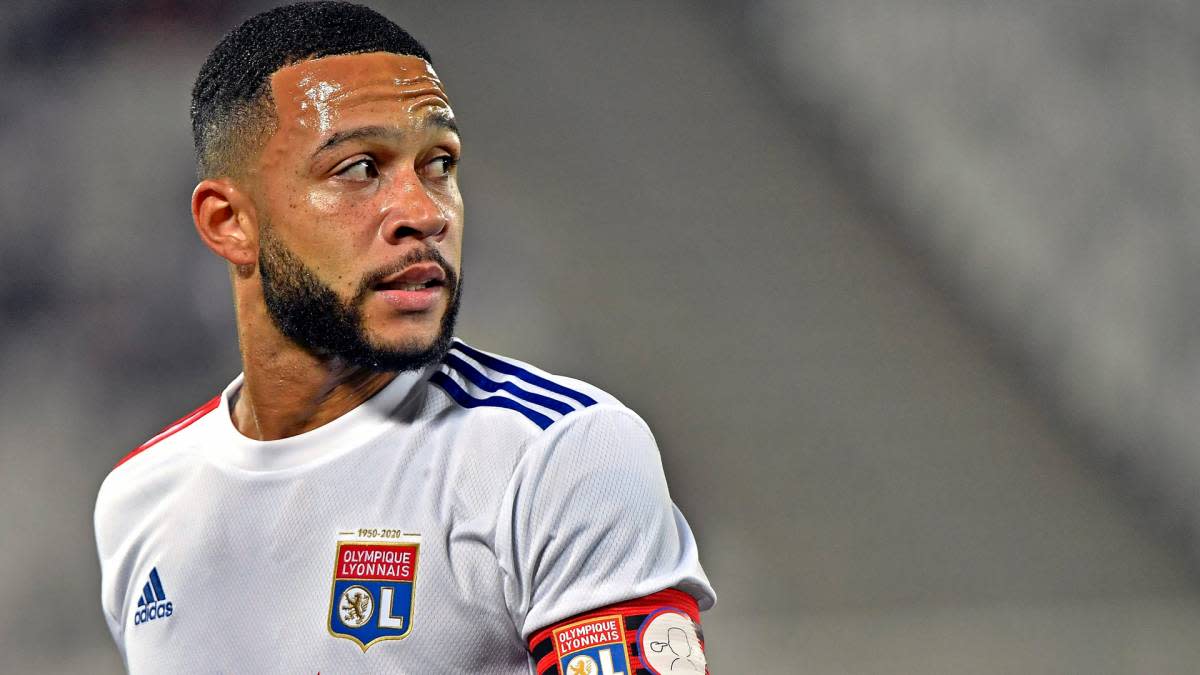 Memphis Depay is set to become Barcelona's fourth summer signing, with reports suggesting that the Camp Nou side are ready to hurry a deal through after apparently being beaten to Georginio Wijnaldum by Paris Saint-Germain.
PSG have also been tentatively linked with a move for Depay, who is under contract with Lyon until the end of the month.
READ MORE: Barcelona's three-man shortlist to replace Wijnaldum
However, Barcelona firmly hold the upper hand in the race for the former Manchester United man, who was one of Ligue 1's outstanding players last season.
But despite his success in France, is he really what Barcelona need?
Memphis Depay's raw numbers from last season are formidable. He has a FootballCritic Ranking of 94, putting him in the Top 10 players in the world by this judgement.
Meanwhile, he scored 22 goals in France last term, including 20 in Ligue 1, while he laid on an impressive 12 assists in 40 appearances in all competition.
It should be noted, though, that his scoring stats have been inflated by a total of eight penalties.
Conversely, though, that assist figure deserves to be far, far higher. According to InStat, Depay had an xA total of 24.51 in his domestic fixtures, indicating that with more competent finishers in his side, he could easily have boasted twice as many assists as he ended up with.
Given that he created 20 big chances and 77 chances overall, his ability as a creative force is clear.
Can Memphis play with Messi?
Where Barcelona may have greater doubts over Depay, though, is over how he dovetails with Lionel Messi, assuming the Argentine remains at the club.
When deployed centrally, he tends to drop into similar areas that the Argentine would occupy, which could result in him suffering the type of frustration that Antoine Griezmann has endured for so long after joining the club.
Where Depay has an advantage over Griezmann, though, is that he is better equipped and more prepared to play in wide areas.
Depay's Man Utd flop
A bigger issue for Depay, however, could be how he can perform when not the fulcrum of the attack.
As Lyon sporting director Juninho indicated following Depay's announcement that he was going to leave the club, he is demanding in this regard.
Memphis Depay just wanted a team for himself
- Juninho
"Memphis Depay just wanted a team for himself," the Brazilian told OLTV.
"There are only four players in the world where you have to do everything for them: Messi, Cristiano Ronaldo, Neymar and Kylian Mbappe. If you have one of them, then the team can revolve around them.
"Sorry, I think that Depay is strong, but he's not at their level. And I think that he has to work harder without the ball."
Of course, Memphis will not go to Barcelona expecting to pull rank over Messi, but that does not mean he will be as effective as he managed to be while with Lyon.
Certainly, his experience at Manchester United, where he was never in favour under Louis van Gaal or Jose Mourinho, may suggest trouble and an inability to play for a super club.
Depay, though, is a very different character from that time.
"I was barely 23 when I arrived here," Depay told L'Equipe. "I've changed, I've grown up. I've become a man here. When I look back, it's beautiful to see."
Barcelona, though, promises to be a very different challenge to Lyon, with more pressure and scrutiny but less influence. Depay may be in his prime, but this will be his biggest test yet.