Barcelona-bound Wijnaldum confirms he's leaving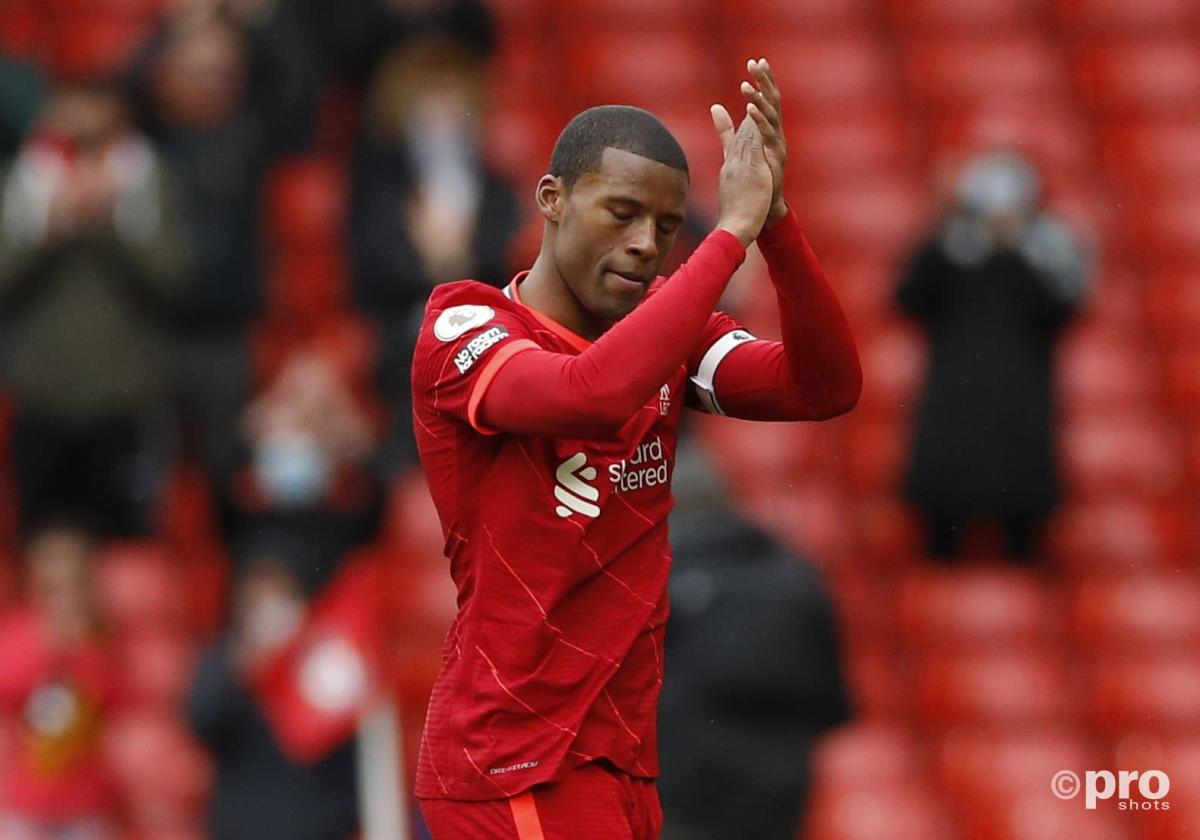 Gini Wijnaldum has offered a tearful goodbye to Liverpool after his final game for the club.
Wijnaldum started Liverpool's 2-0 win over Crystal Palace on Sunday, a result that saw the Reds clinch a place in the Champions League next season.
The Dutchman was substituted to a standing ovation with just 12 minutes remaining.
READ MORE: Guardiola ignites talk of Messi reunion
He was also given a guard of honour by his Liverpool teammates and the club's staff and presented with a special gift.
Wijnaldum confirmed after the game that he is leaving on a free transfer when his contract expires next month.
"The people in Liverpool have shown me love during the five years," he told Sky Sports.
"I will miss them. I hoped to have played many more years for the club but unfortunately things went differently.
"I have to start a new adventure. I didn't sign somewhere else."
Although Wijnaldum insists that he has not signed a pre-contract yet elsewhere, Barcelona are red-hot favourites to sign him.
It was reported in multiple places in the Spanish media earlier this season that he had already agreed a deal with Barca.
The former Newcastle man is greatly admired by Barca boss Ronald Koeman, who made him a key player of his whilst coach of the Netherlands national team.
However, Koeman's position as manager of Barcelona is not secure into next season after a disappointing campaign.
Barca's financial situation is also precarious as they are €1.2 billion in debt, although they are expected to make a number of free transfer signings this summer – with Sergio Aguero also set to arrive.
Wijnaldum made 237 appearances during his five years at Liverpool, playing a key role in the 2019 Champions League win and 2020 Premier League title success.