Aguero reveals how long he has left at the top ahead of Barcelona switch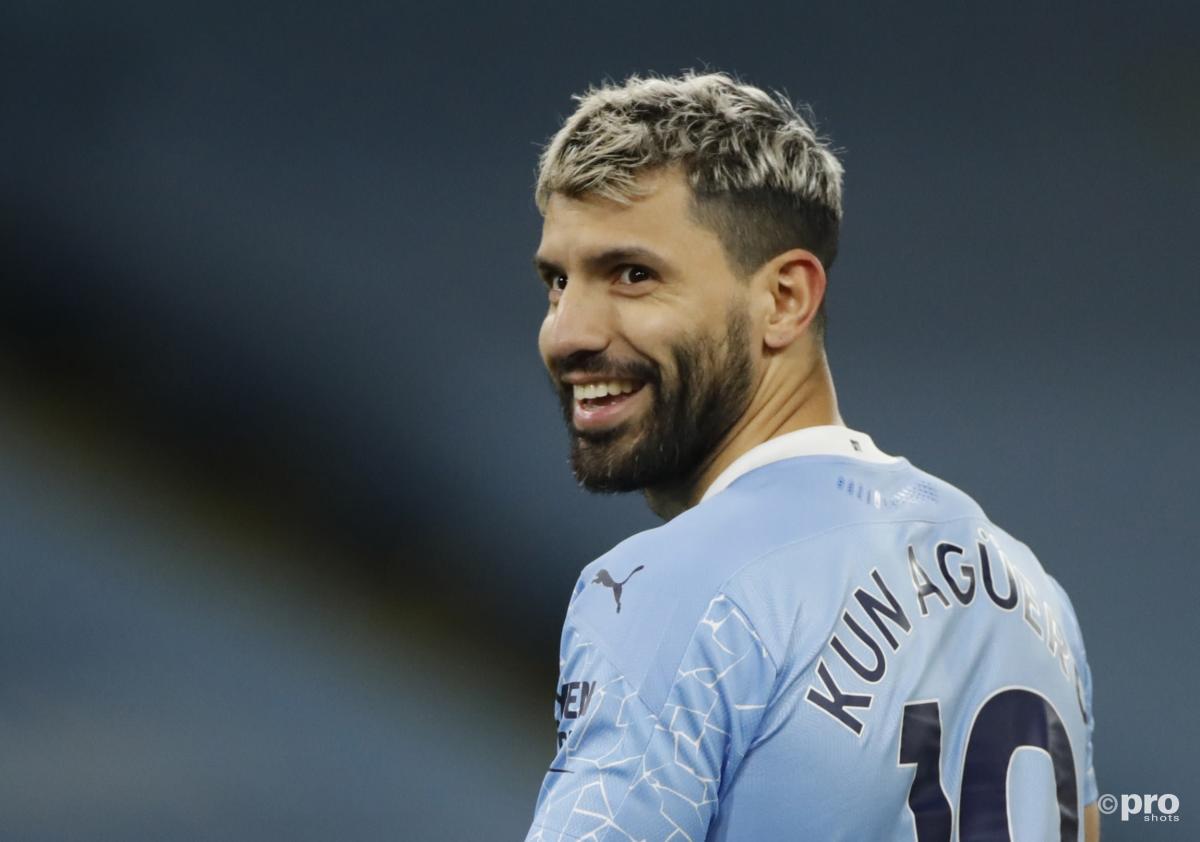 Sergio Aguero says it is "so strange" to be leaving Manchester City as he prepares for his final two matches.
The forward will say farewell to home fans on Sunday when Premier League champions Man City play Everton.
READ MORE: Pep eyes striker to replace Aguero
He will then hope to end his illustrious stay at the club by playing a part in the Champions League final against Chelsea next week.
Aguero has reportedly agreed a two-year contract to join Barcelona once his Man City deal expires.
And that is the length of time the striker – who turns 33 next month – thinks he has left at his peak in European football.
That is despite Pep Guardiola saying this week that Aguero is capable of scoring goals until he is 40.
"It's so strange," Aguero said to Sky Sports about leaving Man City after 10 years.
"I will miss my team-mates a lot and the fans.
"When I came here, the fans… when I received the ball, I listened to the people, saying my name and it gives me more confidence to play.
"The people push you and you feel more confident.
"I want to say thank you to the Manchester City fans and my team-mates because they help me all the time, every day, in training and in the games.
"There's just two weeks more and then I will decide what is the next thing.
"I will say goodbye to the people [fans] and then get ready for the [Champions League] final.
"For me, in my mind, I feel good and my body, maybe I can do two years more in Europe at my best and then I can just relax."
As expected, Aguero picked out his Premier League title-winning goal against QPR in 2012 as his favourite for Man City.
READ MORE: Aguero to be paid LESS than Braithwaite at Barca
Guardiola's men have won the league this season even though Aguero has barely played due to injury.
But that moment against QPR secured his place in club history and was typical of his contribution across most of his stay – he scored at least 20 goals in eight of his 10 seasons with the team.
Man City: Premier League top scorers
| Player | Goals |
| --- | --- |
| Ilkay Gundogan | 13 |
| Raheem Sterling | 10 |
| Riyad Mahrez | 9 |
| Phil Foden | 8 |
| Gabriel Jesus | 8 |
Aguero explained: "That goal for me is the most important of my life.
"All the time, I watch that game and my family too, and my son. I think that goal will be all the time in [my] head.
"When I touched [the ball] before the goal, I thought 'ok, maybe it's a penalty', the centre-back touched but not strongly, just a little bit.
"And then I thought 'I just have to shoot' and when I shoot, the decision is to always shoot at strong as possible to the first post and I had to be lucky.
"Then for two or three days, I didn't believe it."