From Dias to Torres: Rating all of Manchester City's 2020/21 signings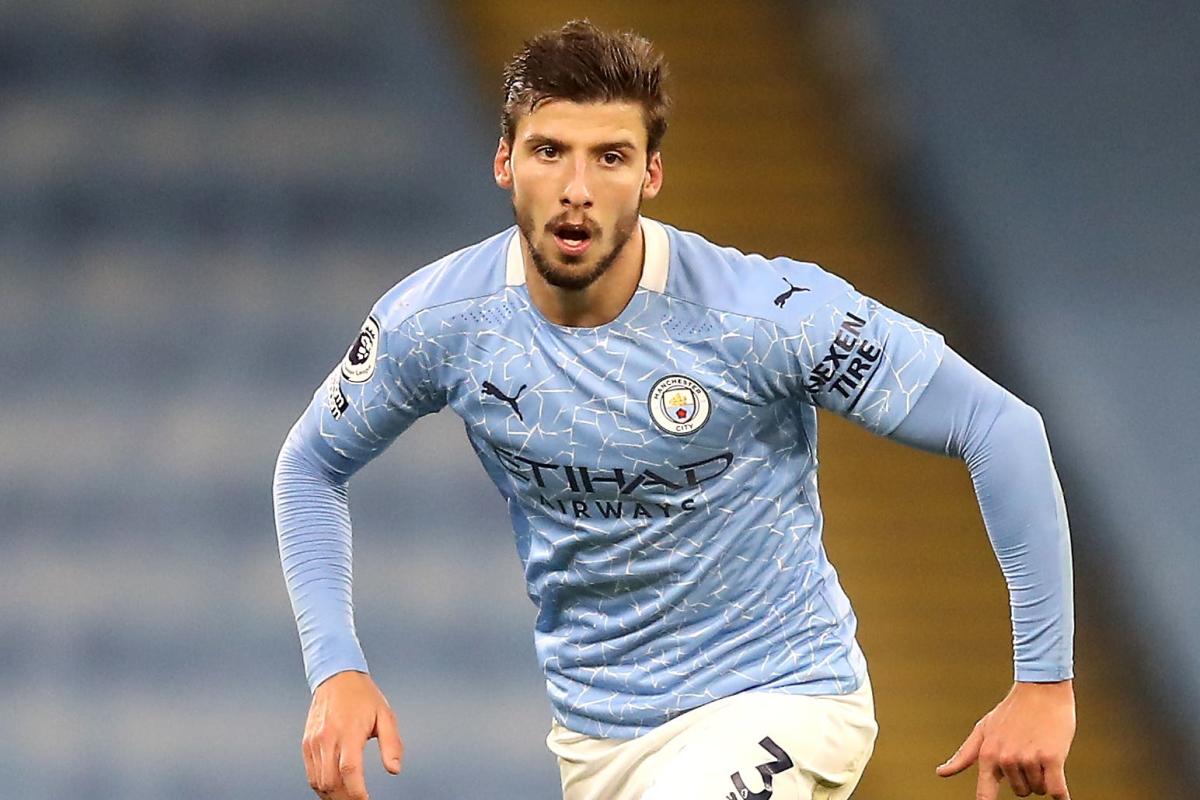 After a disappointing 2019/20 campaign saw Manchester City finish 18 points behind Premier League winners Liverpool and suffer Champions League quarter-final humiliation at the hands of Lyon, last summer's transfer window had to be successful.
And, while Pep Guardiola didn't quite manage the hit rate of past windows, a net spend of £105m was certainly enough to restore his team as England's dominant force.
So, how have the new signings fared? FootballTransfers has taken a look.
Ruben Dias (£61m) – 10/10
The one significant void in Guardiola's team has been filled with star quality this season. Ruben Dias has adapted brilliantly to English football, leading his team to the best defensive record in the Premier league at the age of just 23.
The Portugal international is the bookies' second favourite to win the PFA Player of the Year award, highlighting his importance at the heart of City's defence.
Remarkably, Dias has not only been rightly praised for his own stellar performances, but also for the rise of teammate John Stones, who has been firmly back to his best this term.
In a team as impressive as this, it's hard to say that one player can single-handedly bring them success, but there's no doubt the title race would be far more open had it not been for, arguably, the signing of the season.
Ferran Torres (£21m) – 6/10
With the departure of Leroy Sane in a £41m move to Bayern Munich, Guardiola turned to his homeland in the search for a backup winger. That player turned out to be 21-year-old Ferran Torres, who City were able to sign for a very reasonable fee due to Valencia's financial struggles.
Torres hasn't been able to lock down his place at the Etihad Stadium, rather understandably, so it remains to be seen whether the Spaniard will prove to be a huge success. However, his four Champions League goals in four starts provides reason for City fans to be optimistic that he can reach the levels of Leroy Sane in years to come.
Moreover, while his four Premier League goal contributions could be viewed as underwhelming, they stand up to the likes of Hakim Ziyech and Kai Havertz, who both arrived for much larger sums.
Nathan Ake (£41m) – 3/10
The former Bournemouth defender was brought in to solve City's defensive issues along with Ruben Dias, but has failed to make a similar contribution to his teammate. A fee of £41m seemed hefty at the time, particularly coming from a relegated side, and the Dutchman has done nothing to quieten the doubters.
In his defence, Ake has been troubled by injury, but it is unlikely he would have found himself in the starting XI on too many occasions anyway. The partnership on Dias and Stones is the best in world football right now, which leaves Aymeric Laporte on the bench – a player many regarded as the second best central defender in the league behind Virgil van Dijk prior to this season.
At 26, there is time for Ake to turn things around, but the first impressions of his arrival have been poor to say the least.
Pablo Moreno (9m) – N/A
Moreno arrived from Juventus U19 and is spending the season on loan at one of City's affiliated clubs, Girona. The striker has two goals in eight starts in the Spanish second division.
Nahuel Bustos (£6m) – N/A
The Argentine striker is also on loan at Girona where he has registered just the one assist in seven league starts. He and Moreno are often rotated with neither able to maintain their place in the team.
Yan Couto (£5m) – N/A
A Brazilian right-back with three goal contributions in six starts, at Girona. Couto had previously made two appearances for Coritiba in Campeonato Paranaense.
Issa Kabore (£4m) – N/A
Kabore is a right-back on loan at KV Mechelen in Jupiler Pro League. The Burkina Faso international has played 23 times this season.