Eric Bailly aiming for Premier League title after signing new Man Utd deal till 2024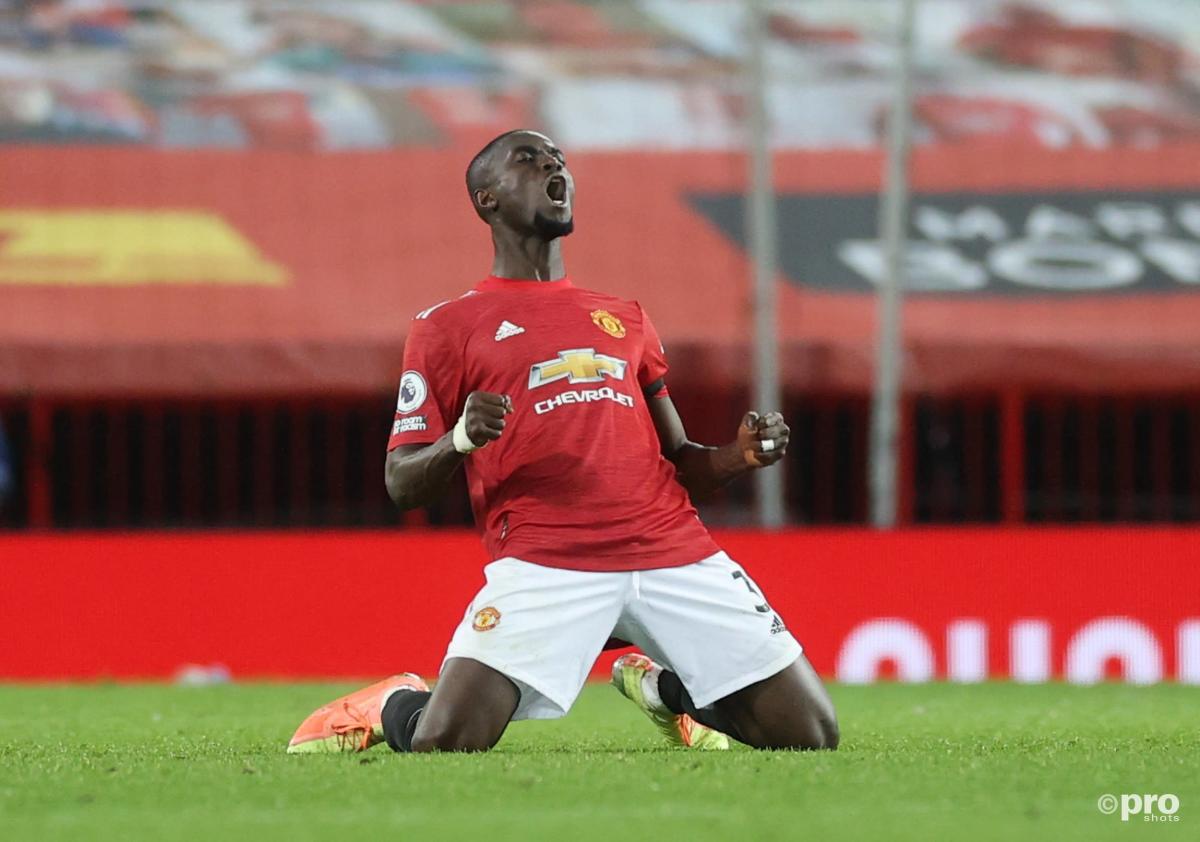 Manchester United defender Eric Bailly hopes his new contract can allow him to help his side push on and challenge for the Premier League title next season.
The Old Trafford side announced on Monday that Bailly had signed a new contract that would keep him at Man Utd until 2024, with an option to extend it by a further year.
Although the Ivorian defender had reportedly been considering an exit from the club due to a lack of game time under Ole Gunnar Solskjaer, it seems as though the 27-year-old has done a full 180 and is now committed to helping the club challenge for major trophies. 
READ MORE: Young Arsenal star Folarin Balogun puts transfer talk to rest with contract extension
"I hope I can be ready and I don't get any injuries and to be strong and finish the season well," the defender said in an interview with the Man Utd website. "I hope to win the Europa League this season.
"We will have more challenges next season, hopefully the Champions League – and, for me, my dream is to win the Premier League, that's my big dream."
When asked if he believes Man Utd could really challenge for the English top-flight title next season, Bailly said: "I believe, I believe. I believe in my team-mates. We are a good, young team. The team wants to improve and that's very important for the group for next season."
Solskjaer: Bailly is still learning and improving as a defender
Despite joining Man Utd five years ago, Bailly has only made around 100 appearances for the club.
And that means that while the 27-year-old would be considered a senior defender based on his age, serious injuries have hampered Bailly's development and as such he's still picking up experience and growing as a player.
At least that's certainly how the Man Utd chooses to look at Bailly's situation after greenlighting a new contract for the defender.
"I am pleased that Eric has signed this new contract," said Solskjaer. "He is still learning and improving all of the time under the coaches here.
"Eric has improved his robustness since my time as manager and he will continue to play a significant part in the squad.
"He possesses fantastic speed, timing of tackle and has that aggression which, of course, you need as a centre-back. He is a popular member of the squad and we look forward to continuing to work with him going forward."