Who is Tino Anjorin? The Chelsea star close to the first-team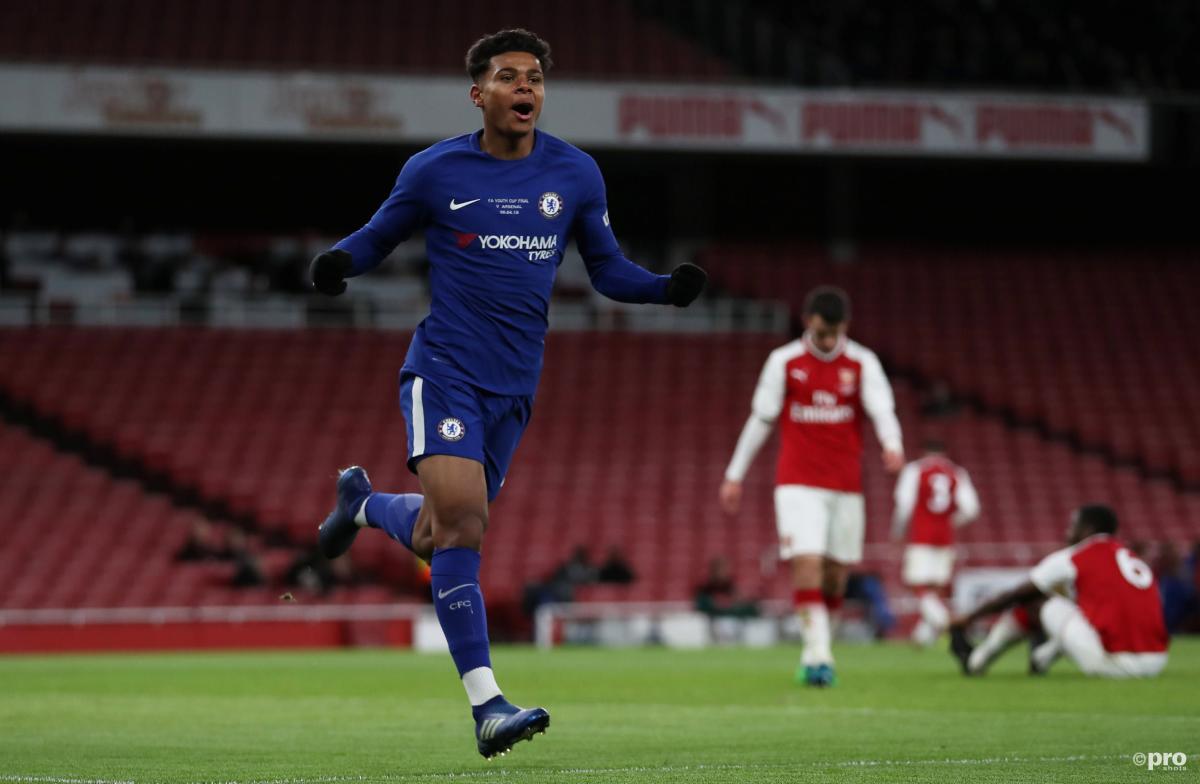 The academy at Chelsea is famed for producing talent, and whilst in the past a path to the first-team seemed blurry, the success stories of Mason Mount, Reece James and Callum Hudson-Odoi, amongst others, mean that a chance at Stamford Bridge could be on the cards for many Cobham youngsters.
One such youngster who has trained with the first-team for well over a year now, but is yet to make a significant dent in the side, is Faustino Anjorin, more commonly known as Tino Anjorin.
Now, breaking into this current Chelsea team will be no mean feat, but having impressed so much at youth level, and with Thomas Tuchel reportedly a big fan, Anjorin could be a fixture in the Premier League very soon.
What position does Tino Anjorin play?
Anjorin is a versatile forward, capable of playing in a multitude of positions, something that will no doubt help him massively when trying to break into this Chelsea team.
He operated on the left wing on his Champions League debut against Krasnodar in December 2020, playing 80 minutes that day, and whilst he showed glimpses of his talent there, it's not his best position.
The role Anjorin primarily plays for Chelsea's U23 side is an advanced No.8, similar to the position that the aforementioned Mount currently occupies for the senior side, driving forward into a No.10 role where he can play off a central striker.
He is listed to have played: attacking midfielder, central midfielder, defensive midfielder, centre-forward, right winger and left winger during his time at Chelsea, which highlights the level of maturity and match intelligence he has to carry out each role expertly.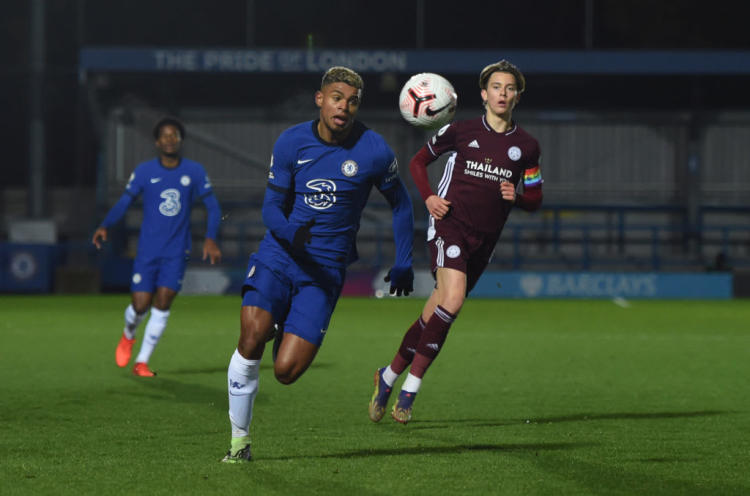 How good is Tino Anjorin?
Now, having only amassed 153 minutes for the Chelsea first-team in his short career so far, it's hard to judge just how good Anjorin could be in the future. However, his statistics for the U23s can give an indication to the talent he possesses.
In 2019/20, Anjorin scored 11 goals and assisted six in 27 games in all competitions, and this season he's already netted six goals and grabbed three assists in 13 games, which include his three appearances for the first-team.
Those numbers are excellent, especially when you consider that he, more often than not, plays in midfield, either a No.8 or No.10, rather than as a number nine or a wide forward.
With Frank Lampard no longer at the helm, and Thomas Tuchel now in the dugout, some may have assumed that Anjorin's chances with the first-team would have diminished, but that's not the case. His new manager has liked what he has seen so far: "From the first day I was very impressed because he is a very physical player. Tall guy, strong guy. He has the ability to keep the ball under pressure because he has the body for it. He has the physical ability to play and train with us at this level.

"We decided to keep him to get to know him better. Not to give him on loan or find another solution for him in winter. I am happy about that. I feel he is very strong in finishing his training. He is very nice character. A nice guy from the academy, another nice guy, very humble and at the same time totally focused, totally clear when you talk to him. Very self-aware. It is a pleasure to work with him. He has both feet on the ground and he is here.
"I am happy with him and he needs to be patient and impatient at the same time which is always the target for the young guys at the club."
What clubs are interested in Tino Anjorin?
At the moment, it doesn't appear as though any clubs are interested in Anjorin, and Tuchel has assured him of his future at Chelsea, meaning it's highly unlikely he leaves any time soon.
When does Tino Anjorin's contract expire?
Anjorin's current deal expires in June 2025, after signing a new contract last year.
What is Tino Anjorin's Instagram?
Anjorin's Instagram account has 84k followers as of March 2021.
Who is Tino Anjorin's girlfriend?
Anjorin's girlfriend is Lauren Bowry