How Steven Gerrard proved at Rangers that he can be Liverpool's next manager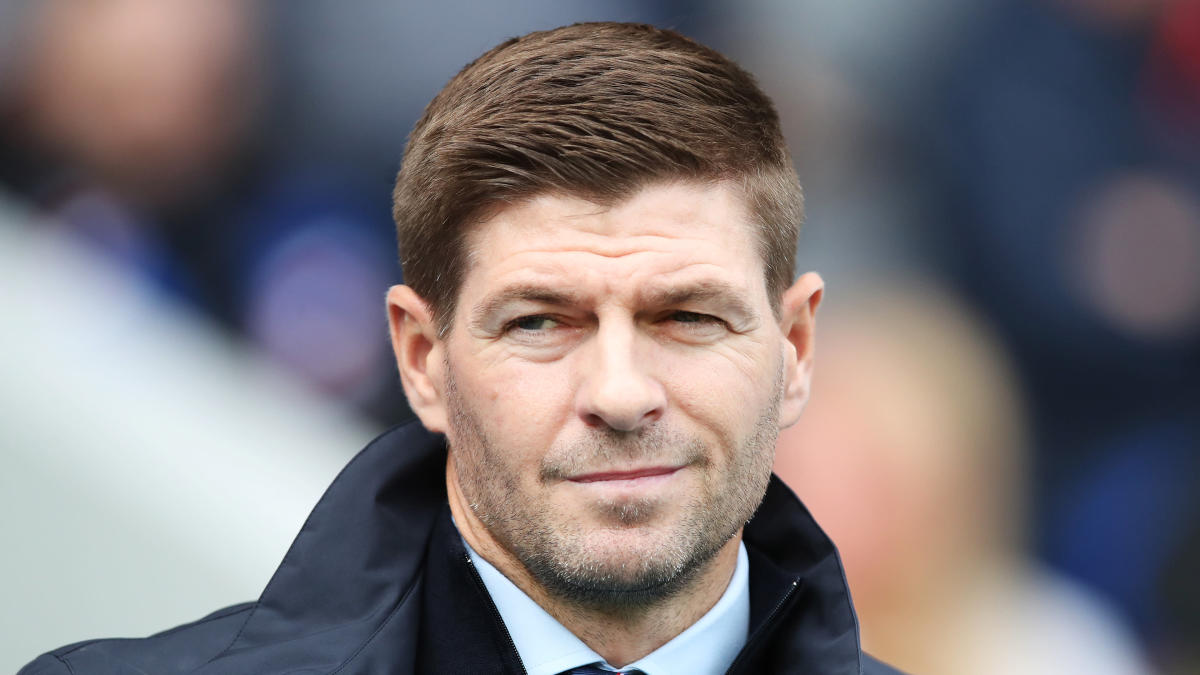 By Jamie Currie
Since swapping his job in the Liverpool youth set-up for the perceived poisoned chalice of the job at Rangers, the general feeling was that Steven Gerrard was in Scotland to cut his teeth in management before eventually following the route of Graeme Souness and eventually taking up the reigns at the Anfield club. 
Three years ago, this would have been seen as completely far-fetched; Jurgen Klopp was building something special at Liverpool and loved by everyone whereas Steven Gerrard was a managerial rookie getting ready to try and rebuild a club, who at the time of his appointment were a mess. There is no other way to describe Rangers at that point.
Fast-forward three years and on the day that Steven Gerrard and his Rangers side were officially declared as Scottish Champions, stopping Celtic from winning the coveted tenth straight title, Liverpool and Klopp slumped to a limp 1-0 home defeat to relegation candidates Fulham. This leaves Klopp eight points behind the top four after 28 matches, and incredibly some bookmakers have him as one of the favourites to next lose his job.
Klopp doesn't deserve to lose his job, but the cut-throat nature of Premier League football means you could never rule it out. So far this season they currently have 43 points and a goal difference of +11.
At this point last season, Liverpool had also lost on game 28 – 3-0 at Vicarage Road against Watford. However, they had a 19-point lead and had only dropped five points at that point with a remarkable 2.82 points per game and a far better outlay in terms of numbers across the board than so far this season.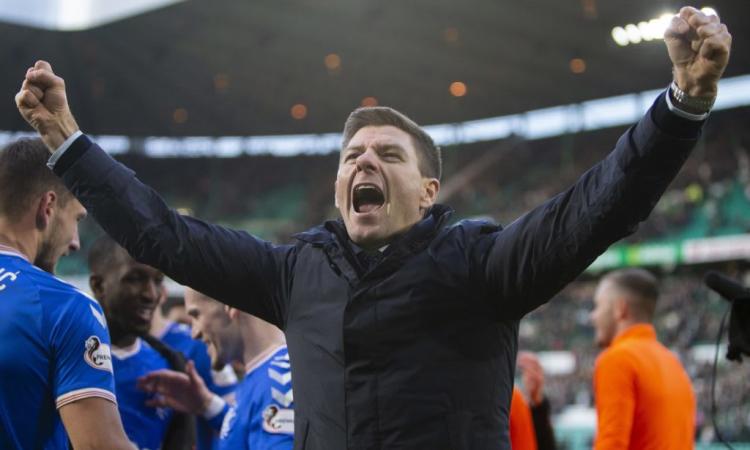 How Steven Gerrard rebuilt Rangers
This is where Steven Gerrard comes in, seen by many as a possible long-term replacement that has that legendary status within Anfield and has now gone and proven he can win trophies as a manager. Yes, many Scottish football naysayers will suggest that "it's only Scotland." However, the scale of the turnaround has been quite phenomenal.
Not only has Gerrard won the title in record time in the modern era for a Scottish club, but it's been the continual improvement and the evolution of Gerrard's side and his own managerial characteristics that have been mightily impressive.
In season one and two Gerrard would come across like a disappointed captain rather than the analytical, measured manager you see today. So however small that aspect of things may be from the outside, that's one area where he has been able to grow as a manager in the Rangers dugout.
It certainly wasn't plain sailing from day one; Rangers lost the title by nine points, went out of both domestic cups and the team's style was easy on the eye when it worked, with Colombian hitman Alfredo Morelos used effectively as a battering ram up front. In fact, when he wasn't at his best the team weren't either. In that first season he hit 30 goals in 48 matches.
Overly defensive opponents in the first two seasons caused Rangers issues. In his first season, Gerrard went with two natural wingers and Scott Arfield as a no.10. In the following season he implemented a 4-3-2-1 formation with two inside 10s, but more often than not his side would get the ball wide and cross all day long to try and break down stubborn and well-organised defences.
His Rangers team improved every season
Perhaps Gerrard was in a fortunate position coming into this season. He was going into season three and needed better quality players to win back the title for Rangers and end Celtic's dominance, but there was a focus and determination that was absent in the previous two years.
Recruitment was massive for him; he added ex-Leeds man Kemar Roofe and Ianis Hagi from Genk on a permanent basis, as well as ex-Wigan man Leon Balogun to add depth to his defence.
And, crucially, this version of Rangers was not the Alfredo Morelos show. As previously alluded to he was the focal point and the team played for him. However, now this side had to "own the pitch" to use a Steven Gerrard mantra and find ways to win with and without Morelos being the main man.
The team was set up in such a way where they pressed from the front and played a lot in attacking half spaces, meaning it was easier for Gerrard to fit Roofe and Morelos in the same team, along with Ryan Kent to boot.
Additionally Morelos' role had changed. Like a more physical but less-technical Roberto Firmino, this has allowed Roofe to play as an inside 10 and grab 12 goals in 25 games so far this season, alongside Kent and Hagi in attacking too, who have bagged 18 goals and 11 assists between them.
Steven Gerrard's record as Rangers manager
| | |
| --- | --- |
| Games | 159 |
| Wins | 106 |
| Draws | 33 |
| Defeats | 20 |
It's not just the attacking side of the game where Rangers have improved. Their defensive unit has also been outstanding: 24 clean sheets in 32 matches, They have only conceded nine league goals so far and have won 88 points from 32 games, which equates to 2.75 points per game. In his first season, Gerrard's side averaged 2.05 points per game and then 2.31 in the second campaign. Notably improvements each season are clear for all to see.
However, it's Europe where Gerrard and his side have excelled, especially this season. They won their Europa League group with 14 points, which ended up being the highest return ever for any Scottish club. And like the domestic league campaign, they are undefeated so far in 11 matches and go into their last 16 tie against Slavia Prague in high spirits.
It's a rocky period for Klopp & Co. and there is no reason why he cannot turn it around and come back stronger in the Champions League or the league next season, but it will be a massive boost that if a change has to be made Liverpool can look north to Rangers and Scotland to the hero that could perhaps get them firing again. Rangers will hope it's not in the next few years as they appear to have fallen in love with one of Anfield's favourite sons.