Digne: Why I am staying at Everton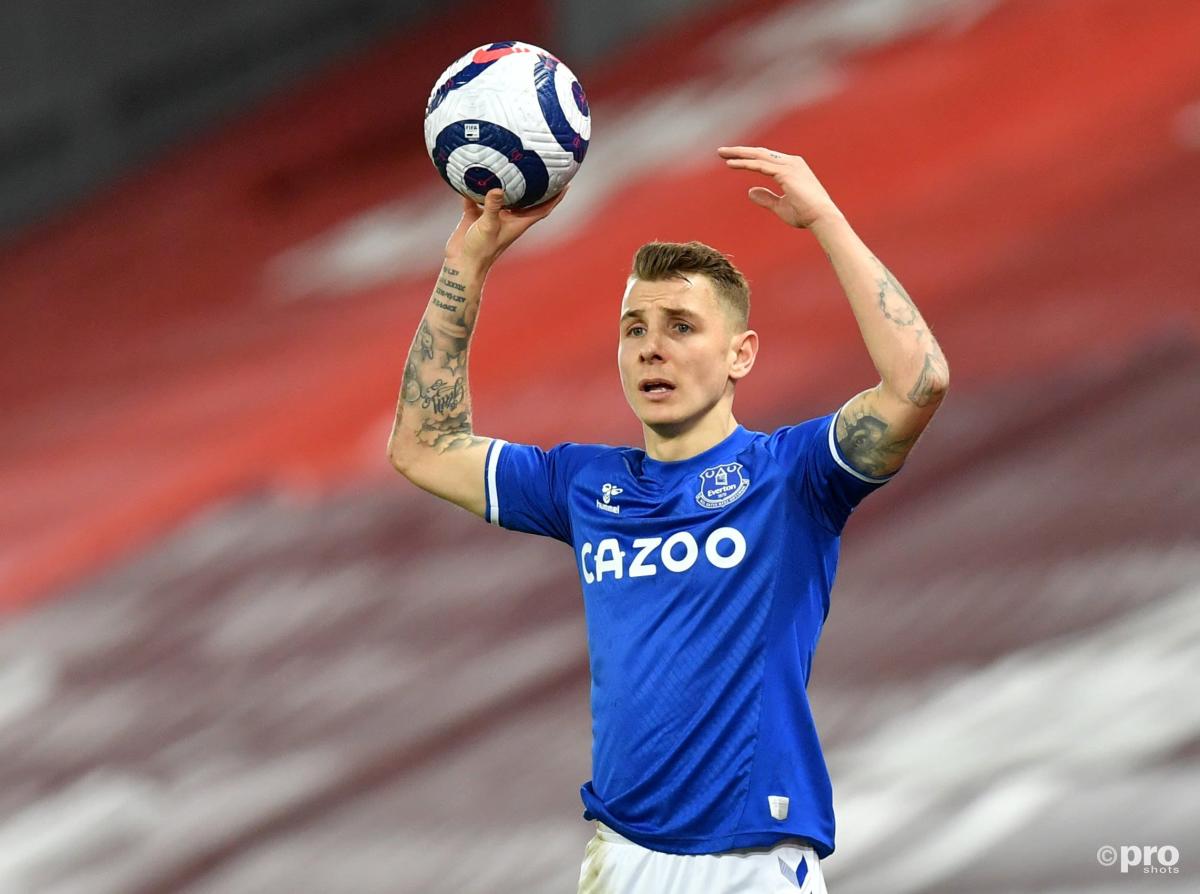 Lucas Digne has explained why he opted to stay at Everton after signing a new four-year contract with the club.
Former PSG and Barcelona left-back Digne has impressed since signing at Goodison Park from Barca in 2018.
He cost an initial £18 million and has performed strongly at both ends of the pitch, racking up 17 Premier League assists in two-and-a-half seasons.
After signing a new deal to keep him at Everton until 2025 on Wednesday, Digne told the club website why he had opted to stay.
He gave a host of reasons, including the Everton supporters, the club's facilities, manager Carlo Ancelotti and his Champions League ambitions.
"The fans made me feel at home from the beginning, they showed me big love and created a song for me," Digne said.
"It is something I really appreciate and it is very important for me to keep the stability.
"When you sign for Everton, it is like an amazing wedding.
"You just have to do your best every day to show Evertonians the love you have for them.
"That is what I do. I want to show them what they give me and it is just amazing.
"It was clear in my mind that I want to continue with Everton.
"We have a big project with the club and can reach something very good at the end of this season and for the next few years."

READ MORE: James Rodriguez rejects Everton exit rumours
Digne expects Everton to be in Europe
The France international added: "I want to play in Europe and Everton is the best place to do that.
"I have seen the progress every year since joining the club, we are building a strong team.
"All the team has improved this season because we are stronger than last year.
"Ancelotti won three Champions Leagues, he has this winning mentality.
"He has the experience and knows when he can relax the group, when he can push us – he is the perfect coach for us."
Digne referenced the constant challenge he faces to get into the France squad too.
The 27-year-old continued: "In the national team, the competition in my position, and every position, is really strong and I have to play at the best level.
"I play in the best league and I want to play in the best cup in Europe [Champions League], for sure.
"And I want to do that with Everton.
"When I came here, I saw the quality of the training ground.
"We have very good buildings and pitches and we hope to have a new stadium in a few years.
"I was thinking about that [hoping to play in a new ground for the club] when I signed the contract.
"The stadium plans look amazing."