How Jesse Lingard is still helping Man United while on loan at West Ham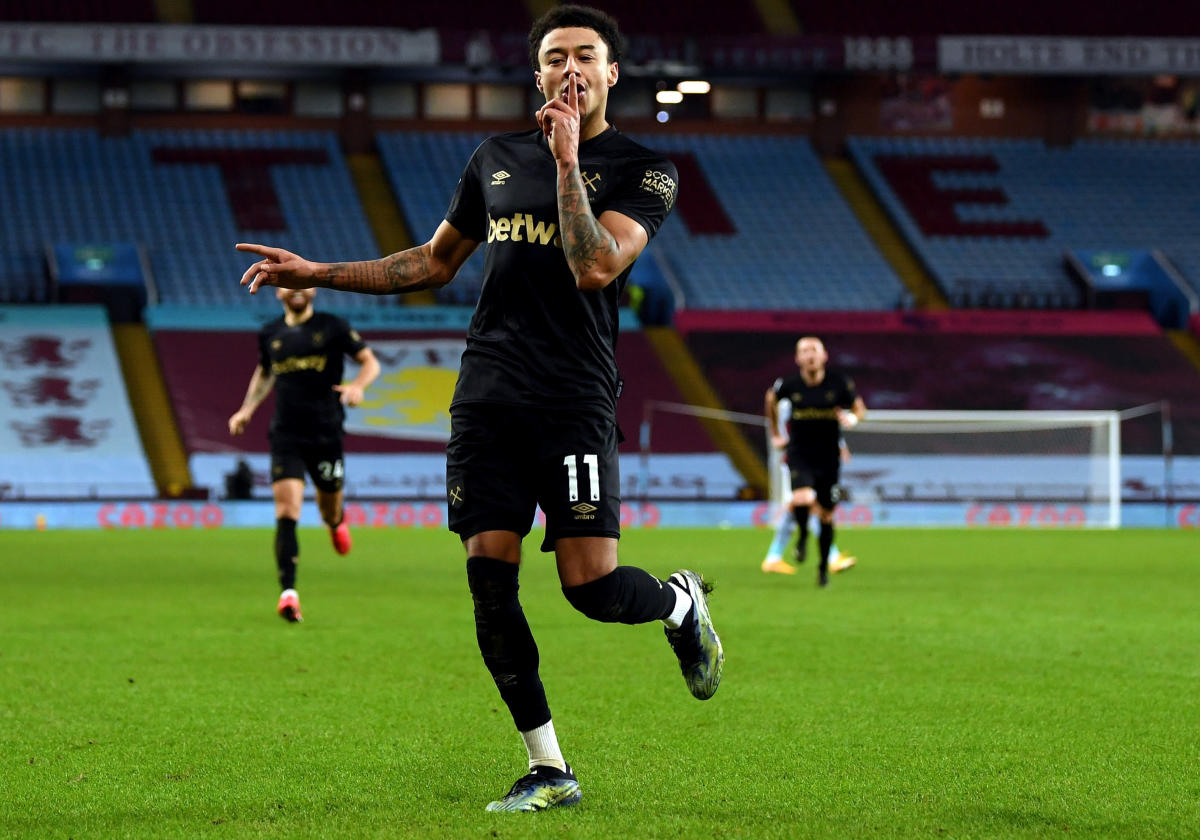 Jesse Lingard was on the verge of putting an almighty dent in Manchester City's title hopes when his West Ham side pushed for a late equaliser on Saturday afternoon.
With just seconds left of the game and Pep Guardiola's side leading by a solitary goal, the England international fired a wonderful cross into the City box towards the head of Issa Diop.
The ball found the French defender with plenty of time and space to inflict a devastating late equaliser, but despite being unmarked Diop struggled to aim his header towards goal and ended up watching it bounce 10 yards wide.
The final whistle then blew with a collective sigh from the City bench, but Guardiola's champions elect hadn't escaped the match without some bruises from the Manchester United loanee.
As well as almost setting up a late equaliser, Lingard had provided an earlier scare in the first half when he picked out Michail Antonio in the box to level the scoring just minutes before the break. The forward had been a constant thorn in the side of Man United's main rivals throughout the match.
"He brought us quality," said David Moyes after the match when asked about Lingard's performance. "He can play several roles for us. He takes the ball and is helping us open games up. Helped players around him as well. Really pleased with him."
Causing issues for other top four contenders
Indeed, Lingard's loan move to West Ham in January is not only beginning to look like a good bit of business for the hammers but also a notable masterstroke by Man United manager Ole Gunnar Solskjaer.
Prior to Lingard's almost single-handed effort to disrupt Man City's march to the league title, the 28-year-old forward bagged an all-important second goal for West Ham in their recent 2-1 victory over Tottenham Hotspur. A few weeks before that Lingard was also on form to score two goals in West Ham's emphatic 3-1 victory over Aston Villa.
Not only is Lingard scoring goals and helping Moyes' West Ham side to a top four finish with an impressive run of form that has seen the side win three, draw one and lose none of their four games with him in the side, but he's also putting major dents in the hopes of the sides that currently sit around Man United and could challenge them for a top four finish.
And he's only getting started. Before the Premier League season draws to a close Lingard's West Ham side still have to face Arsenal, Leicester, Chelsea and Everton. At least four clubs that Man United would happily see their loaned talent cause all sorts of issues for.
Can Lingard play against Manchester United?
Intriguingly, along with the list of Man United rivals for a top four spot this season West Ham also have to face Solskjaer's side in mid March when they make the trip to Old Trafford. Could that then lead to Lingard inflicting damage on his own parent club's hopes of finishing the season on a high?
According to the Daily Express Lingard remains ineligible for all clashes with Man United because it's standard practice for loan deals in the English top flight to include a clause that means the loaned player can't play against his parent club.
Therefore, when Moyes' side arrive in Manchester that day they'll almost certainly have to leave Lingard in London to begin preparations for their next Premier League match.