Wilfried Zaha: Arsenal chose Pepe over me in 2019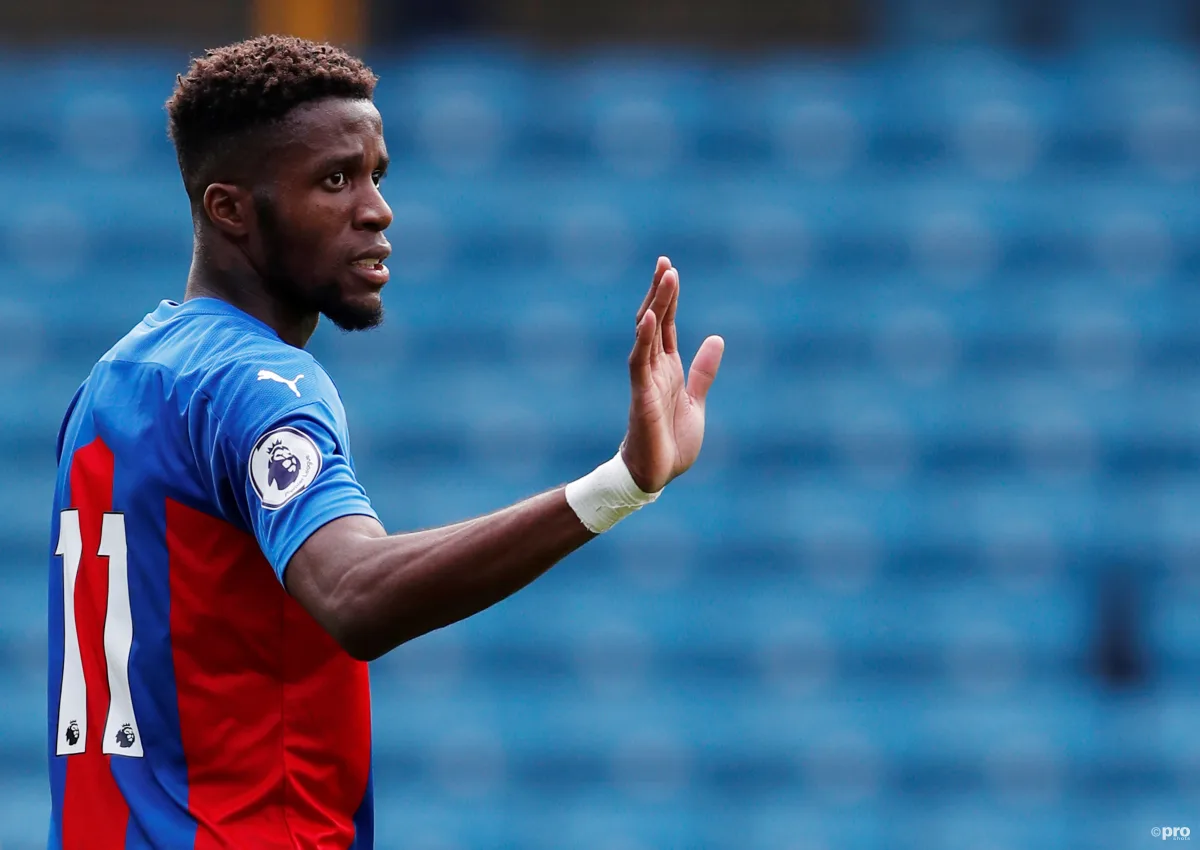 Wilfried Zaha has revealed that he held talks with then Arsenal manager Unai Emery about a potential transfer to the Emirates in 2019, only for the club to eventually decide on Nicolas Pepe instead.
Zaha burst onto the scene at Palace over a decade ago, and subsequently earned a big-money move to Man Utd in 2013.
Thinks wouldn't work out at Old Trafford, though, and after a loan spell back at Palace, then Cardiff, then back to Palace again, he would eventually return to the Selhurst Park side permanently in 2015.
Though his first big transfer proved to be a failure, Zaha remains one of the most devastating wingers in the Premier League on his day, and is still continually linked with another potential move away.
Arsenal have long been mentioned as admirers, and according to Zaha, he talked to them about a transfer in the summer of 2019.
"I had a conversation with the manager. [Unai] Emery was just like, "We don't really need to go through much"," he said on Jamie Carragher's Greatest Game podcast.
"He said he'd seen me play, he knows I can change games at any time and stuff like that.
"He was like, "Yeah we'd love to have you" and I was just like, "Yeah I'd love to come".
'The conversation was rather straightforward because I played against him when he was manager of Arsenal.
'He saw what I could do, saw my work-rate, and what I could add to the team."
In the end, Arsenal decided against signing Zaha, opting instead for Lille's Nicolas Pepe, who they signed for a club record £72m [€79m] fee.
Zaha v Pepe – 2020/21
Zaha goes on to say it was between himself and Pepe to sign for the Gunners, but they ended up not choosing him.
"Obviously, it was up to the club who they chose and they chose Pepe over me," he continued.
In Zaha's opinion, it should have been a "no brainer" to sign someone with proven Premier League experience rather than a foreign import.
"You're seeing a player come from Brazil or another league – they're always going to attract more attention.
"But, I just think if there's a player that plays in the Premier League, you see him week in, week out. You know what he does.
"I feel like it's a no-brainer. The other leagues are totally different."
The 28-year-old has made 15 starts for Palace in 2020/21, scoring eight goals.