The Best Premier League Transfers Ever: Marc Overmars to Arsenal (1997/98)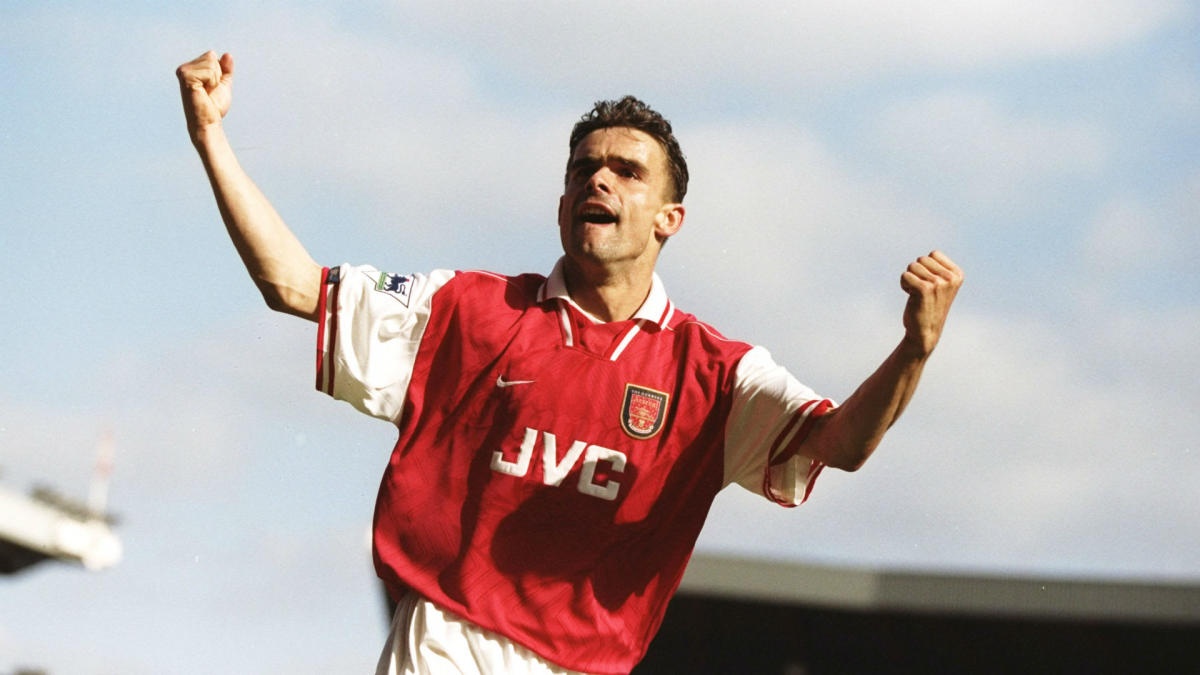 Arsenal's transfer market business in the 1990's was successful in a number of different ways. In the case of Dennis Bergkamp, Patrick Vieira and Thierry Henry they acquired world-class talents that would be the foundation of the team for an extended period.
And in other cases, like Marc Overmars, they had a player that shone brightly for a shorter time, but also earned them a huge transfer fee when they left. Overmars' brilliance is a little forgotten these days, but make no mistake that for a short period he was one of the best wingers in the world.
This article is part of FootballTransfers' greatest-ever Premier League deals. We have selected just one standout transfer from every season of the Premier League, including two honourable mentions. This list will then be gathered to provide a definitive list of the best pieces of business in the Premier League era.
Marc Overmars to Arsenal: £6m
Overmars had been a stalwart of the emerging Ajax side that swept all before them to win the Champions League in 1995, while also go all the way to the final in 1996 only to lose to Juventus. These days, the component parts of the team would be ripped apart by the big guns much sooner, but then it was picked apart over time, meaning Overmars remained until 1997, when Arsene Wenger made his move.
Overmars had actually endured the most difficult spell of his career. He had recovered from a knee ligament injury the season before and had suffered for form in 96/97 as Ajax's team began being broken up. So it was a minor gamble when Arsenal took the chance on him for a reasonably big fee; but Arsene was convinced that the winger's attributes would fit perfectly to the Premier League.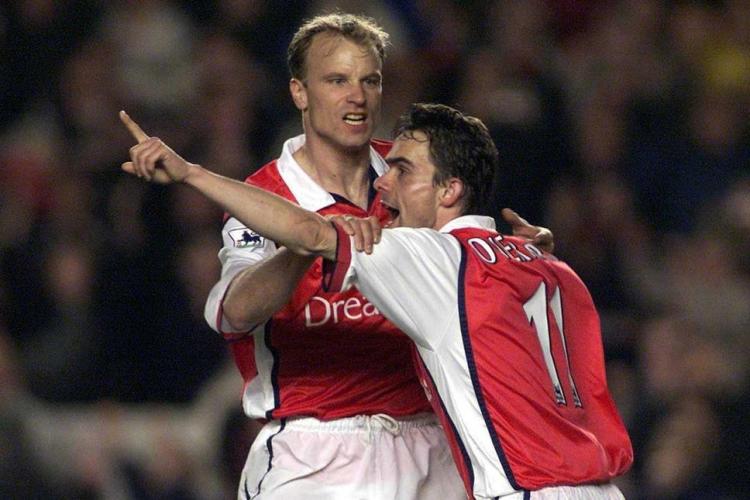 Yet there were still doubts about his consistency going into the final title push in 1998. Arsenal were neck and neck with Manchester United at the top when Overmars sprinted clear at Old Trafford to score one of the most iconic goals in Premier League history. Overmars went on to hit two in the title-clinching victory over Everton. He then netted the opener in the FA Cup final against Newcastle. All things considered, 12 goals and five assists in 32 matches was a superb return.
Move to Barcelona
Despite Arsenal's inability to defeat United across the following two seasons, Overmars' form remained consistently good. His pace was unlike anything the league had seen and made Arsenal deadly on the counter, with the Dutchman stretching defences and creating chances. Indeed, his form was such that Barcelona were always watching and eventually made an offer that Arsenal couldn't refuse.
The £25m Arsenal received for his signature shouldn't be ignored; it was a gigantic fee at the time and one that allowed Wenger to strengthen his team in other areas. The Overmars money was reinvested in Sylvain Wiltord, Robert Pires and Lauren. These players who would be the foundation of the 01/02 league victory. Not only was Overmars effective on the field, but his lasting legacy is the team his transfer fee built.
Marc Overmars Premier League statistics
| | |
| --- | --- |
| Appearances | 100 |
| Goals | 25 |
| Assists | 19 |
| Contribution Per Game | 0.44 |
Premier League statistics
Runner-Up: Emmanuel Petit (Monaco to Arsenal, £2.5m)
Petit's arrival at Arsenal in the summer of 1997 is somewhat understated given their strike rate in the transfer market at the time; Patrick Vieira, Marc Overmars and Thierry Henry will always be remembered more fondly. But Petit's impact was vital, providing a different type of passing range and match control to that of his central midfield team-mate Vieira. Their partnership dominated numerous matches together and he ultimately left the club to join Barcelona in the same agreement as Overmars.
Runner-Up: Teddy Sheringham (Tottenham to Manchester United, £3.5m)
Sheringham had one of the most enviable tasks in football when he was signed by Sir Alex Ferguson to replace the departing Eric Cantona. And while it didn't entirely work initially as Arsenal claimed the title in his first season, he eventually formed a key part of United's famous attacking quartet including Andy Cole, Dwight Yorke and Ole Gunnar Solskjaer.
But it wasn't until his final season at United that he showed his class. He won the Footballer of the Year as he guided United to their third consecutive league win, scoring 15 league goals in the process.