How Arsenal could line up with Houssem Aouar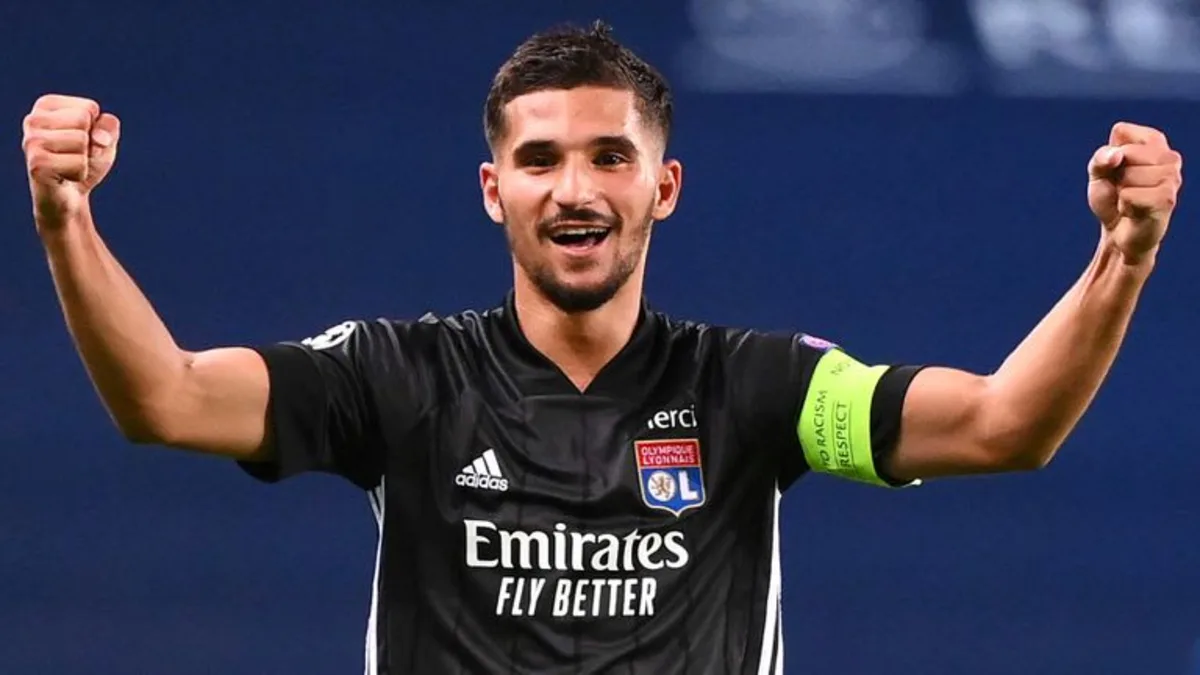 It is an open secret that Arsenal manager Mikel Arteta is an admirer of the talents of Houssem Aouar.
The Gunners pursued the French international all summer, and were expected to complete his signature before the transfer window closed last month.
However, as Lyon general manager Vincent Ponsont confirmed on Sunday, Arsenal did not produce a high enough offer to get the deal completed.
But despite an active transfer market that saw the likes of Thomas Partey, Willian and Gabriel Magalhaes all arrive, Arsenal are still expected to return for Aouar in 2021.
So should Aouar arrive, how would he fit in at the Emirates?
Naturally, it will depend on the formation that Arteta deploys. The former Manchester City assistant manager has already demonstrated that he is capable of switching systems before and during matches.
For much of his first season at Arsenal he favoured a 4-2-3-1 configuration. In this system, Aouar would naturally slot into the Number 10 position behind the lone striker.
Aouar has started four of his six Lyon matches this season in this role, which allows him to make use of all his wonderful dribbling, passing and creative qualities.
Behind him he would be protected by Partey and one of Dani Ceballos and Granit Xhaka, with the likes of Willian and Pepe on the wings and the brilliant Pierre-Emerick Aubemyang or Alexandre Lacazette as the striker.
However, Aouar can also be employed in a slightly deeper role, having played twice this season in more of a central midfield position.
Arsenal formation options
In 2020-21, Arteta has utilised more of a fluid 3-4-3 formation, although this has morphed into other setups depending on whether it is an attacking or defensive phase.
Aouar could potentially play alongside a more defensive general like Partey or Xhaka in the centre of midfield.
READ MORE:
However, it has often been suggested that Arteta's long-term plan is to play a 4-3-3 formation and that he has been unable to yet due to the large amount of injuries in defence.
In a 4-3-3, Aouar would also fit in perfectly. He excelled in a three-man centre midfield for Lyon in last season's Champions League, bossing the middle of the pitch in the knockout wins over Juventus and Manchester City.
In this system, he would be supported by Partey and, depending on how attacking Arteta wishes to go, either Ceballos or Xhaka.
Therefore, Aouar's flexibility will allow Arteta to increase his tactical options, something the Spaniard cited as a key reason for the free transfer signing of Willian this past summer.