Meet Ronnie Brunswijk: Football's craziest owner with 50 kids and wanted by Interpol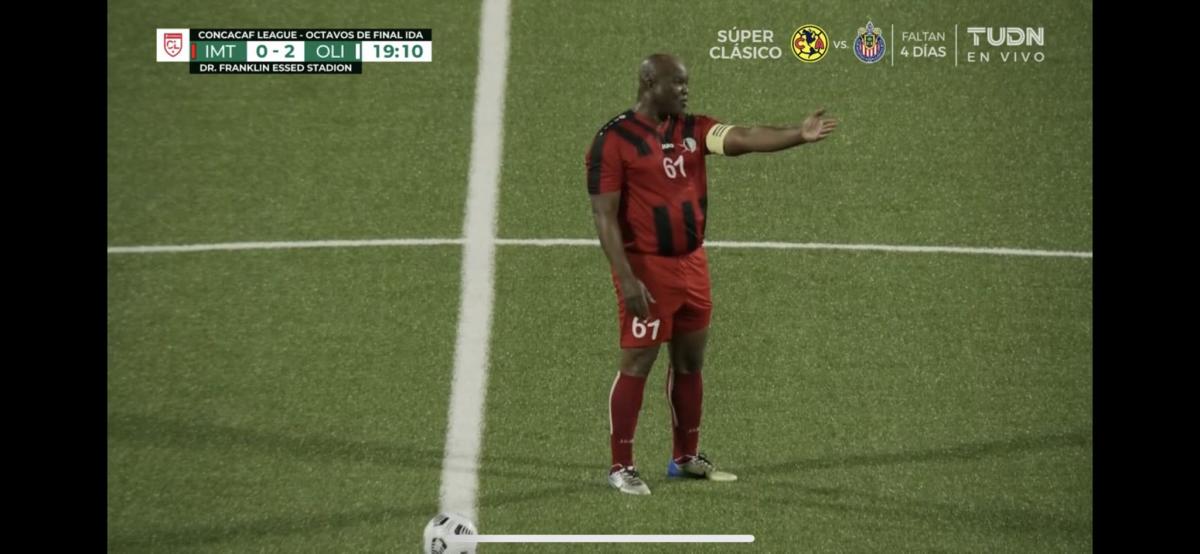 Suriname's vice president Ronnie Brunswijk made his professional football debut on Tuesday playing in a CONCACAF League match for Inter Moengotapoe.
Aged 60, Brunswijk, who owns the team, captained his club and played 54 minutes in a 6-0 defeat to Olimpia in the competition.
He is a larger-than-life figure, who is said to have fathered some 50 children and is wanted by Interpol for drug trafficking crimes.
Earlier in his life, he was named the 'Robin Hood of Suriname' after robbing a bank to redistribute government funds to the people of the country while he was also a key figure in the Surinamese Interior War.
Brunswijk eventually became a politician and became owner of Inter Moengotapoe. In 2002, he built the club's stadium, the Ronnie Brunswijkstadion, which has a capacity of around 3,000.
Since getting into football, though, he has remained a controversial figure. In 2005, he was suspended for five years after threatening opposition players with a handgun, while in 2012 he was suspended for a year after behaving violently towards a referee.
Robert Brunswijk the record breaker
On Tuesday, he caught the headlines as he became the oldest debutant in a CONCACAF-sanctioned competition as he turned out against Honduran outfit Olimpia. It did not prove, however, to be much of a contest as his side were beaten 6-0, with three goals arriving in the first half and three more coming in the second.
Brunswijk, who wore the No.61 jersey in a tribute to the year he was born, featured in attack alongside his son Damian Brunswijk, who lasted 29 minutes before being replaced.
Olimpia assistant boss Gustavo Reggi admitted surprise at seeing the 60-year-old taking to the field.
My dude is STILL OUT THERE for the second half. pic.twitter.com/NoWE8VkUv1

— Jon Arnold (@ArnoldcommaJon) September 21, 2021
"We found out half an hour earlier when they gave us the squad [that Brunswijk was playing]," he said. "This is a matter for our rivals. We just had to focus on ourselves.
"We represent a club, and we have to do it in the best possible way whether national or internationally. That is what we came here to do. We are happy with the win and now we will wait for the return leg."
Brunswijk will not play in the away leg for Inter Moengotapoe as his wanted status by Interpol means that he cannot leave the country.