Jose Mourinho isn't a born winner - he's a bad loser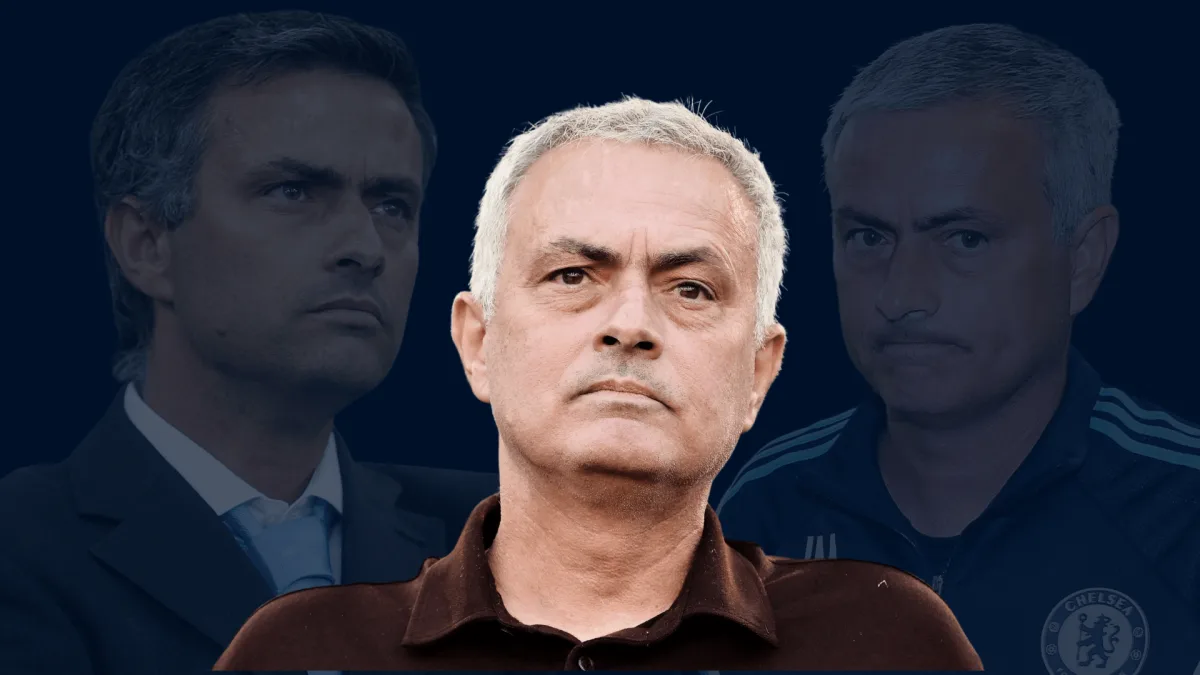 Jose Mourinho isn't a born winner - he's a bad loser.
After Roma's Europa League final loss to Sevilla, Mourinho accosted referee Anthony Taylor and branded him 'a disgrace' for a perceived injustice of decisions during the match. This in turn led to Taylor having to be escorted through the airport in Budapest as incandescent Roma fans surrounded him.
Article continues under the video
Taylor and his refereeing team had a difficult evening, of that there is no doubt. They administered 15 bookings in total, and every single decision was debated, meaning the match took three hours to finish. That was as much to do with the irresponsibility of both benches as well as the decisions made by the match officials.
MORE: Benzema replacement has already 'said yes' to Real Madrid
But fans, more than ever, are desperate to blame some kind of conspiracy for their team losing, rather than them not being good enough. Roma, here, are the prime example of that. If anything, the most contentious decision of the contest was not to award a foul to Ivan Rakitic in the build-up to Paulo Dybala's opening goal. Quite what Mourinho, or these fans, were complaining about remains unclear.
EXCLUSIVE: Greenwood latest, Man Utd's McFred headache, Newcastle eye Spurs star
This is so so worrying to see and we hope Anthony and his family are ok.
This is why we believe organisations like the @LMA_Managers and the @PFA as well as the @WeAreTheFSA need to come out and condemn such behaviour in this country.

Mangers comments and players behaviour… pic.twitter.com/FiXUOfYWCC

— Refsupportuk (@refsupportuk) June 1, 2023
But then, that's Mourinho's point. He pulls from the politician's playbook, to deny and obfuscate, shift blame and ultimately have deniability over anything that could be directed primarily to him and sometimes, secondarily, his team.
The treatment of Taylor is disgraceful, whether he did or didn't make a mistake. But that's Mourinho's impact - simply, a man who can't take losing, rather than revel in winning, but is able to amass acolytes behind him.
It's important to distinguish between the two results. Despite having given up the shirt and tie for leisure centre T-shirt and trousers, Mourinho's viciousness remains undeterred. The positives of Jose Mourinho are there, but only when things are going well for the man himself.
Mourinho's viciousness remains undeterred
-
He took Porto to the Champions League, knocking out Manchester United on the way. When Chelsea were winning, he was the Special One, begging journalists to eat out of his hands on a regular basis.
At Inter, his sprint across Camp Nou after besting Pep Guardiola became legendary. At Real Madrid, he took him down again - eventually. And even at Chelsea for the rerun, he was able to win the Premier League with a team that seemed ill-equipped to do so.
But in many ways the Special Era remains the ultimate version of Jose, before bitterness and self-parody took over. Because even when he was winning, at times he wasn't enjoying it, but rather using it as a bludgeon with which to batter his critics at any conceivable opportunity.
It's important to note down all the occasions where he has behaved in an inescapably horrible way, one that other coaches would not have recovered from with their reputations relatively intact.
- Hiding in a laundry basket in an attempt to uncover referee Anders Frisk supposedly talking to Barcelona officials at half-time in a Champions League match. Frisk ultimately retired early due to death threats against his family
- Abusing Uefa, the officials, and the institution of football after Pepe was sent off during the Champions League semi-final against Barcelona
- Alienating Real Madrid's Pedro Leon on the basis of one poor second-half showing against Levante in La Liga, leaving him ostracised from the squad
- Poking Barcelona coach Tita Vilanova in the eyeball during a Spanish Supercopa riot that he and his team largely instigated
- Verbally abusing physio Eva Carneiro during a Chelsea match which ultimately led to a case of wrongful dismissal and accelerated Mourinho's exit
- When Manchester United manager, made comments about Taylor - the referee in Wednesday's final - regarding his appointment in a Liverpool match, claiming that Taylor, from Greater Manchester, 'would find it difficult to have a good performance'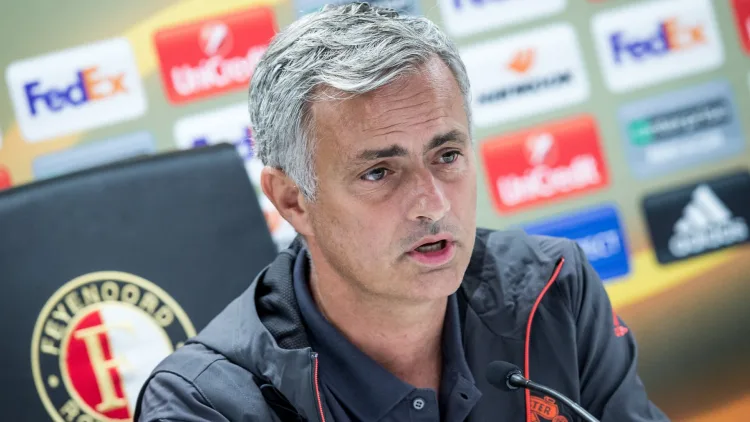 There are many, many, many more singular moments of Mourinho 'being Mourinho' in the eyes of many onlookers. But it's gone on far, far too long. There's a reason why stipulations are put in place to stop managers overtly going after match officials and it's to avoid a threat to their lives. Mourinho's behaviour has actively encouraged this.
Referees regularly get things wrong. They may not even, at times, understand the rules passed down to them. But without them there is no game. What Mourinho has done is mask his own inadequacies as coach and pile them onto an official, a player, a physio, or anyone else he can. And he's gotten away with it too.
This time, it's too much. And Uefa will ultimately be judged by what they do, or don't do, in the aftermath of one of the ugliest European finals in recent memory.
MORE: Messi, Tielemans, De Gea and the best players available on free transfers this summer