Romelu Lukaku for £105m: Inter star would smash Chelsea's record transfer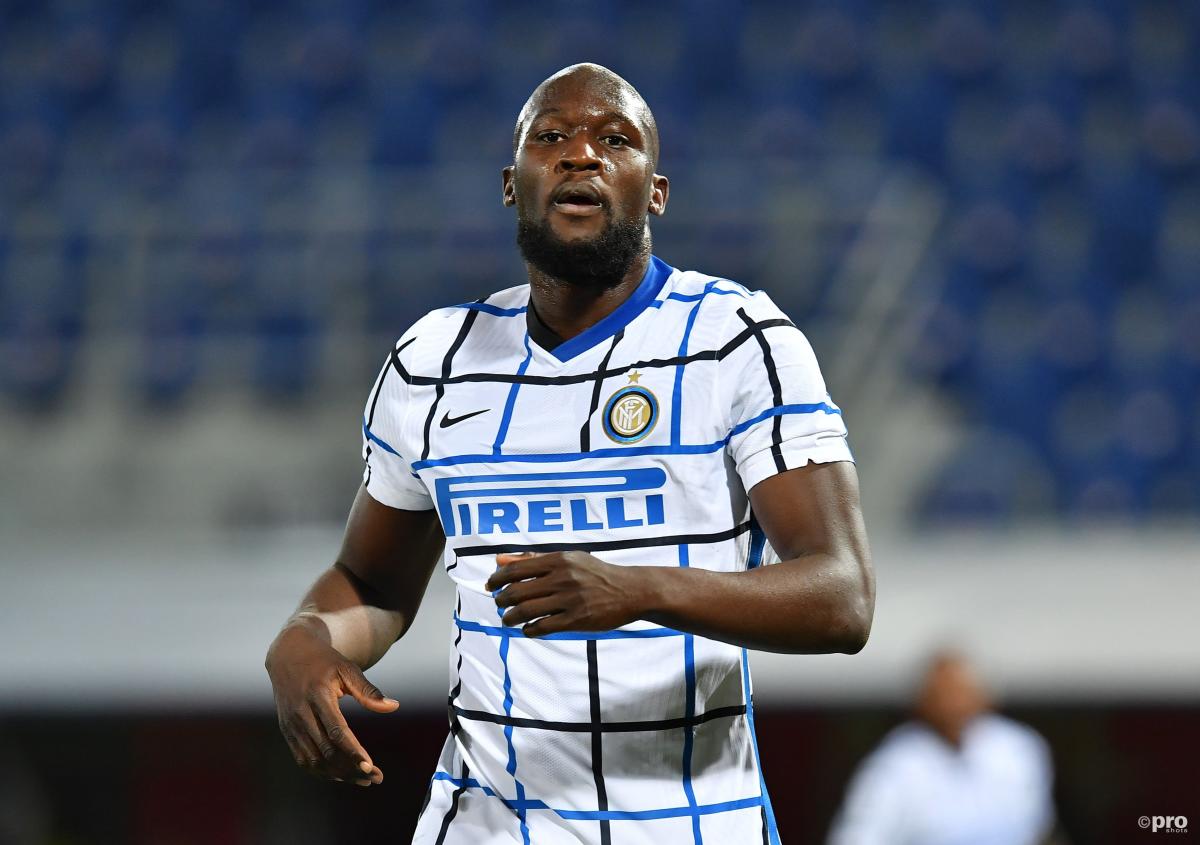 Chelsea have been linked with a move for a new No.9, with Romelu Lukaku of Inter and Erling Haaland of Borussia Dortmund two players frequently linked with the club.
Following the big-money failure (so far, in any case) of Timo Werner, Chelsea are not set to be put off once again spending extravagantly in the summer.
READ MORE: Abraham valued at £40m: Chelsea's biggest academy graduate sales
Indeed, the Daily Mail suggests that the Blues are poised to splash out £105 million for Lukaku, who was previously on their books from 2011-14 but spent much of that time successfully on loan at WBA and Everton.
Lukaku, though, has been one of the players of the season in Serie A, where he has spearheaded his Inter side towards the title. He has 27 goals in 40 games to his name, while he notched 34 from 51 in the previous campaign, proving that was no mere flash in the pan.
Inter, meanwhile, are not compelled to sell the 27-year-old Belgium international player, who signed a five-year deal upon arriving from Manchester United in 2019. Though the club are under financial pressure, which could force them into a sale, such has been Lukaku's quality this season, any fee is liable to be a large one.
But how would £105m compare to players Chelsea have signed in the past?
Put quite simply, if Chelsea spent this money on Lukaku, it would smash any fee they have previously paid.
What is Chelsea's record transfer fee paid?
| PLAYER | FROM | FEE (£m) |
| --- | --- | --- |
| Kepa | Athletic | 72 |
| Kai Havertz | Leverkusen | 62 |
| Alvaro Morata | Real Madrid | 59.5 |
| Christian Pulisic | Dortmund | 57.6 |
| Fernando Torres | Liverpool | 50 |
| Jorginho | Napoli | 50 |
| Timo Werner | RB Leipzig | 47.7 |
| Ben Chilwell | Leicester | 45 |
| Mateo Kovacic | Real Madrid | 40.5 |
| Hakim Ziyech | Ajax | 36 |
Chelsea have been famously big spenders since Roman Abramovich bought the club in 2003.
If £105m was paid for Lukaku, it would smash any fee they have previously paid.
Kepa Arrizabalaga is the club's record signing, having paid £72 million to sign the goalkeeper from Athletic Club in 2018. However, the fee that was paid for Kepa did not have any bonuses attached as Chelsea matched his release clause.
Indeed, even if the Blues move for Lukaku, it is highly unlikely that they will pay £105m up front, which means that Kepa could potentially remain their most expensive player based on a fee excluding bonuses.
Chelsea, meanwhile, spent £62m on Kai Havertz when they signed him from Bayer Leverkusen. That fee could ultimately match the price they paid for Kepa, depending on bonuses.
Timo Werner, meanwhile, was signed when the Blues activated his £47.7m release clause, putting him a mere seventh on the list of the club's priciest additions.
Turning 28 in May, Lukaku is unusually old to be considered for such a large fee. Indeed, only Andriy Shevchenko, signed from Milan in 2006 for £31m up front and is estimated to have cost a total of £39.5m is over 28 in Chelsea's most expensive 20 additions.