Lautaro Martinez confirms he's close to Inter renewal, rejecting Barcelona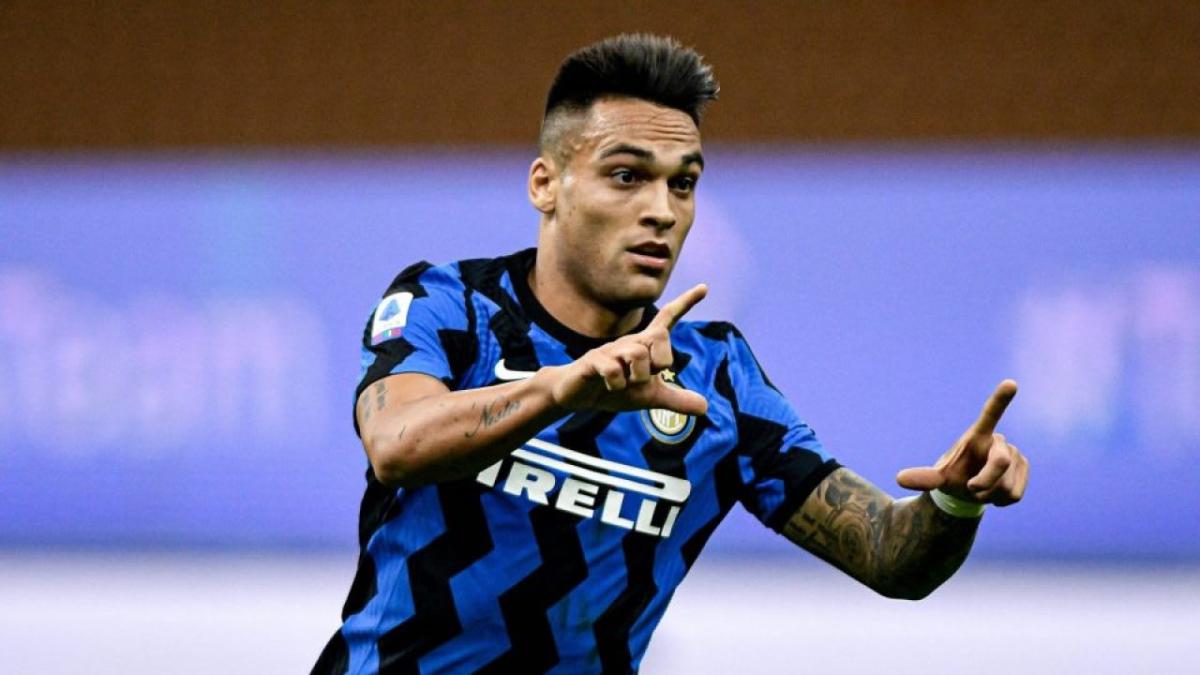 Inter striker Lautaro Martinez has closed the door on any future move to Barcelona, confirming he's close to renewing his contract with the Nerazzurri.
The Argentine striker had been linked heavily with a move to Camp Nou this time last year, as it was reported that he wanted to play alongside Lionel Messi. However, a deal failed to materialise, and he stayed in Serie A.
Martinez had a sluggish start to this season, but his performances since the turn of the year have improved dramatically.
Talking to La Gazzetta dello Sport, the 23-year-old confirms that whilst he was in discussions with the Spanish giants last year, that path is now closed.
"It's true, we were working with Barcelona, that was the road we were taking," Martinez told the paper.
"I don't know what to tell you about how close I came to that club.
"With Conte I was very clear. I told him: 'My head is here, that's a promise, this won't affect me'. But that's all in the past now, I will renew my contract with Inter."
When will Martinez sign a new contract with Inter?
Asked when the renewal will be made official, Martinez was rather coy: "They will find the right moment to make it official, meanwhile I will keep playing," he said.
"But my future is here, I see myself in Milan for a long time. I like this city a lot: the food, the relationship with the fans, the team, there are only positive sensations."
Martinez has scored 13 times in Serie A this term, and recently netted a brace against Milan in the Derby della Madonnina that sent Inter top of the table at this stage of the season for the first time in 11 years.
Martinez signed for Inter in the summer of 2018 from Racing Club, and has scored 45 goals and provided 16 assists in 117 games in all competitions for the Italian side.