Tomori: "I didn't have to think for long before saying yes to Milan"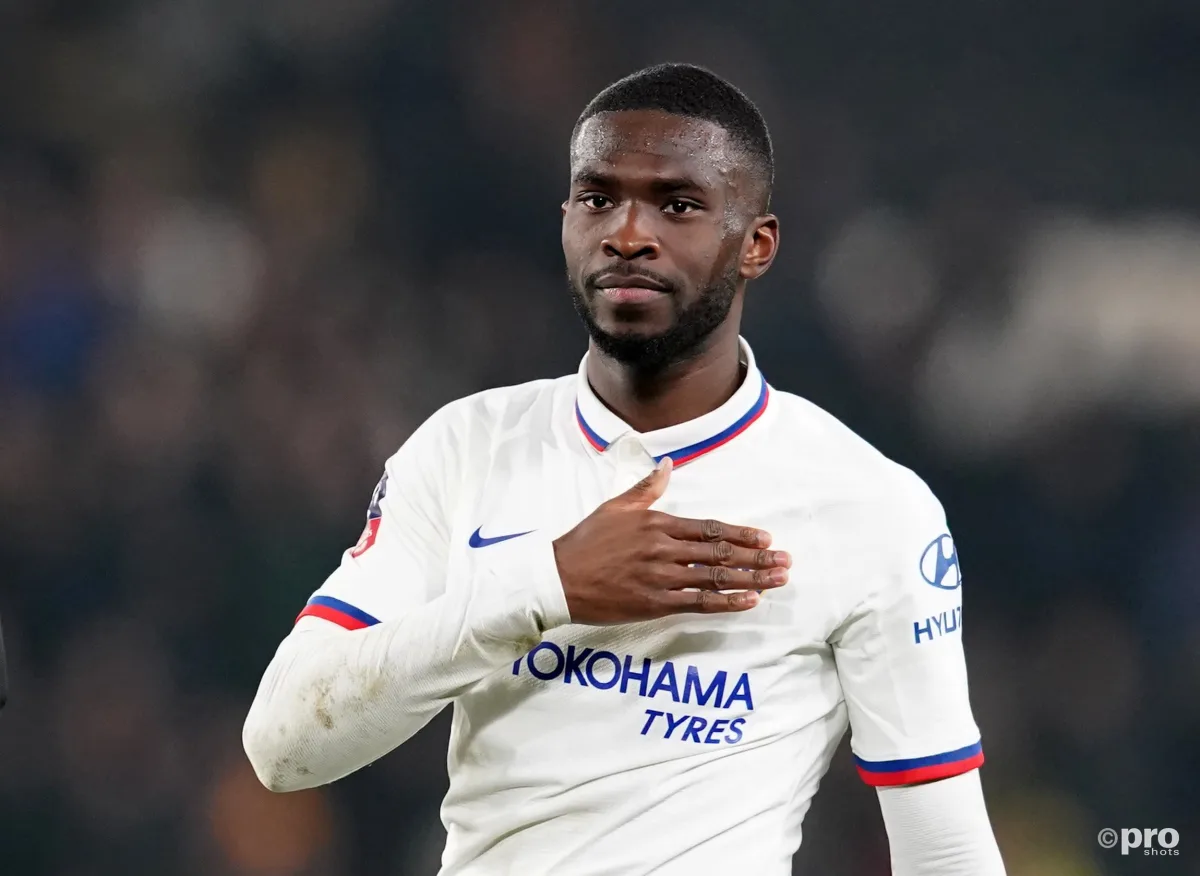 Chelsea defender Fikayo Tomori, who joined AC Milan on loan in January, wants to become "part of Milan's history" as his new club gun for a first Serie A title since 2011.
Tomori joins the likes of Alessio Romagnoli and Simon Kjaer as options in the heart of Milan's defence, but with Kjaer suffering an injury against Inter in midweek, Tomori is in line to start against Bologna on Saturday.
It comes as a sharp turn of events for the Englishman who made just one substitute appearance in the league for Chelsea in the opening half of the season.
His lack of first-team involvement is what prompted a desire for a loan move away and Milan have the option to make the deal permanent if Tomori impresses.
Tomori's admiration for Milan greats was key to the move, with the player saying at a news conference: "So many great defenders have played at Milan, like Maldini, Alessandro Nesta and Franco Baresi.
"I want to be part of Milan's history, from the first day here I've breathed in the tradition of this club. I'm convinced I've made the right decision by coming here.
"Maldini was one of the greatest defenders ever. It was a surprise when he called me, but I didn't have to think for long before saying yes to him."
Despite being usurped by new signing Thiago Silva at Chelsea, Tomori admitted that he consulted the former Milan star before making a decision on his future.
"I spoke to him [Silva], but also with other players who have played in Italy like Jorginho, Emerson Palmieri and Mateo Kovacic.
"Thiago reassured me, he told me great things. The others also told me positive things about Serie A and Milan."
Tomori's move to Italy signals yet another English talent moving abroad to seek first-team opportunities, something the 23-year-old believes is a "positive thing.
"In England they're starting to realise that not only the Premier League exists.
"Before British players didn't tend to go abroad, but it can be important to have an experience overseas."
Tomori has joined an English trio of Chris Smalling, Ashley Young and Ronaldo Viera plying their trade in Serie A, and could be on course for the first trophy of his senior career, if Milan keep up their impressive start to the season.