David Beckham: The England star Fikayo Tomori must replicate in Milan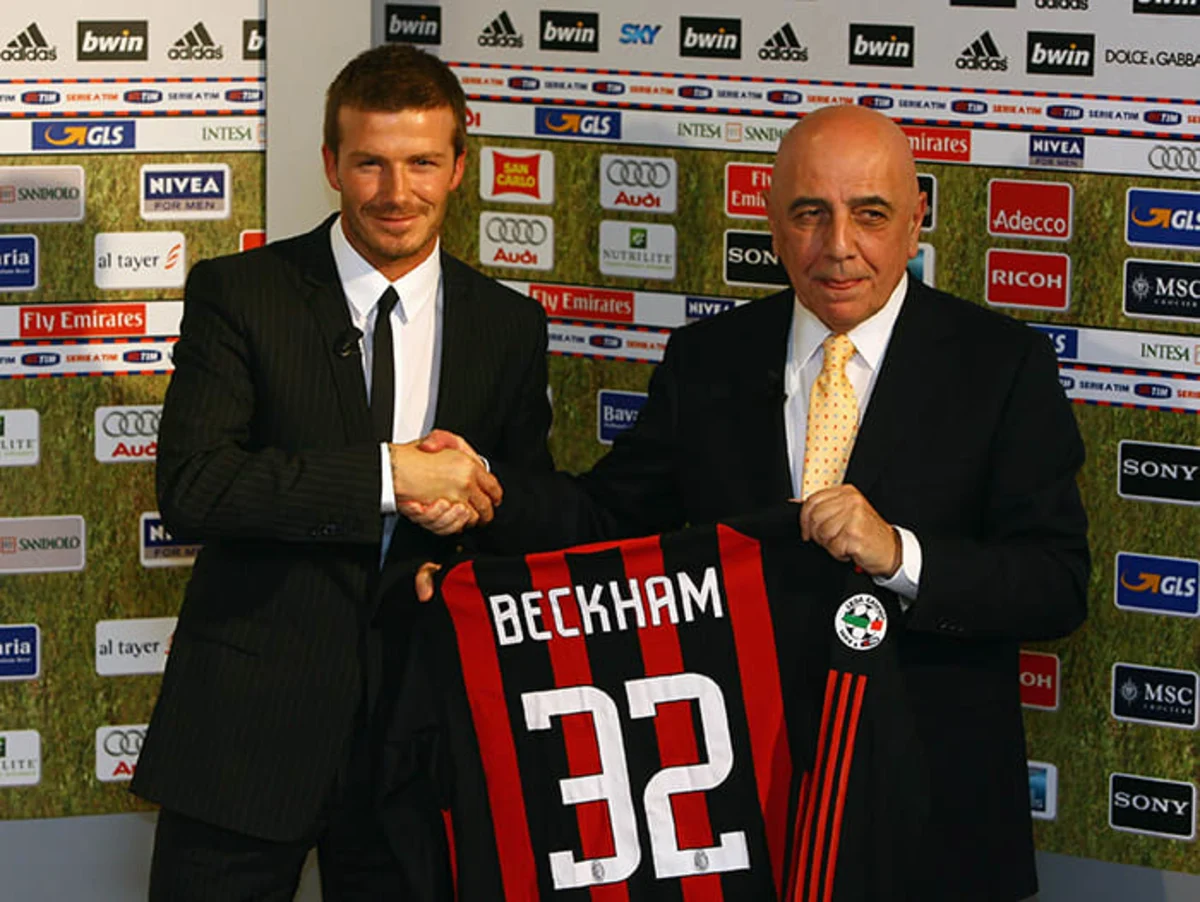 Milan completed the signing of Chelsea's Fikayo Tomori this week. The young defender, who struggled for playing time under Frank Lampard, has joined the Rossoneri in the hope of developing as a player.
Tomori is the first Englishman to wear the famous red-and-black shirt since David Beckham strutted around San Siro 11 years prior, when Tomori was only 12-years-old.
Beckham's stints at Milan tend to be forgotten when discussing the arc of his career: sandwiched between MLS off-seasons, the former Man Utd winger was told in no uncertain terms by then-England manager Fabio Capello that he needed to be playing in a competitive league should he want to make the plane for the 2010 World Cup.
Beckham duly listened to the stoic-faced coach and joined Milan on loan, not once, but twice. Beckham arrived to much fanfare, given his global reach in the game in that period just before Lionel Messi and Cristiano Ronaldo catapulted themselves into megastardom alongside Beckham.
Milan had attempted to sign Beckham as he was entering the final year of his contract at Real Madrid in late 2006. The club's-then CEO, Adriano Galliani, was a shrewd operator, and knew that signing Beckham to a multi-year contract would do wondrous things for Milan's commercial department.
Furthermore, considering the fabled 'MilanLab' was at its zenith, the club rightly figured that even though Beckham was nearing 32-years-old, they could elongate his career deep into his late 30s, much like they'd done for Paolo Maldini, Cafu, Alessandro Costacurta and Filippo Inzaghi.
However, Beckham shocked everyone by announcing in January 2007 that he would be leaving Madrid and Europe altogether, signing instead for LA Galaxy in MLS.
Fast forward two years later, and now the 33-year-old Beckham had joined the club he rejected in the winter of 2006.
"Football today is about full stadiums and sponsors and superstars like Beckham fill them up," Galliani said in late 2008 as the Beckham move was announced. "With him, Kaka and Ronaldinho, it will be a dream team."
So was he any good?
Beckham in 2008/09
Like most movies, Beckham's first stint in Italy was superior to the sequel.
The Milan Beckham was joining was an early-to-mid 2000s dream team, only they all happened to be three or four years past their primes. Maldini was in his final season with the club, a 28-year-old Ronaldinho had joined the previous summer. Andrea Pirlo, Clarence Seedorf, Inzaghi, Kaka, Alessandro Nesta and Gennaro Gattuso were all still there. Andriy Shevchenko had returned on loan from his disastrous move to Chelsea. Milan were stockpiling former footballing greats that were dining out on former glories.
However, it was always apparent that Beckham was a disciplined footballer who took meticulous care of his body, and in those early weeks, Carlo Ancelotti was impressed with Beckham's diligence:
"On the pitch, Beckham sees everything before everyone else. His vision of play is better now than during his time in Manchester. He is slower but much stronger tactically and technically. He is very intelligent and works a lot," said Ancelotti.
Beckham made his debut for Milan against Roma in early January 2009, in a thrilling 2-2 draw at the Stadio Olimpico.
It didn't take him long to register his first goal for Milan, which came in a 4-1 away win against Bologna, as he found himself unmarked inside the box, received a pass from Seedorf and rifled the ball into the top corner.
Three days later he scored again. This time from a trademark set piece against Genoa from an acute angle. It spoke volumes to his ability that considering Pirlo, Ronaldinho and Kaka were all on the pitch, it was left to Beckham to take the free kick. Beckham's willingness to run brought stability to Milan's midfield, which was filled with similarly aged but increasingly slower players than Beckham.
Beckham was due to return to America not long after the Genoa game, but such was his impact at the club and for the team, there was even talk of a permanent transfer. Milan, though, were unwilling to buy Beckham out of his contract with the MLS outfit. An arrangement was made whereby he would stay with the side until the end of the 2008/09 Serie A season, infuriating LA Galaxy.
Beckham eventually ended the season with two goals and six assists in 18 league games, and he agreed to repeat the formula the following year, with the World Cup on the horizon.
The sequel – 2009/10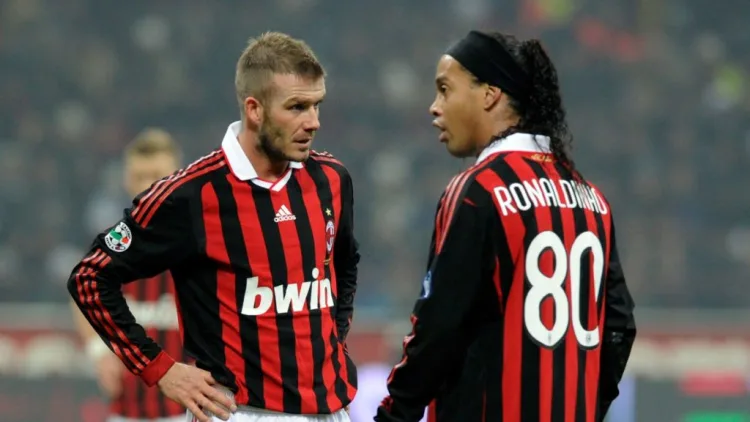 Beckham's plan at this stage was undoubtedly working. Capello commented in December 2009 about the potential of bringing him to the World Cup.
"If he plays well and is fit I will include him in my squad [for the World Cup finals]," Capello said. "He's serious, he's a great professional and he's crazy about the World Cup."
Milan, now under the tutelage of former player Leonardo, were somewhat in the Serie A title race when Beckham arrived. However, the constraints of little investment in rejuvenating the ageing squad was all but apparent. They eventually faded away in the second half of the campaign, despite Ronaldinho rolling back the years in a bid to make Brazil's World Cup squad (he didn't).
Beckham also got to face his former side Manchester United one final time, as they were pitted against Milan in the Champions League Round of 16. A 3-2 home defeat was then followed by a 4-0 demolition at Old Trafford, with Beckham receiving the biggest round of applause of the night when he came on late as a sub.
His spell at Milan – and his World Cup dream – ended in a match against Chievo on March 14. Beckham, with no opposing player around him, tore his Achilles tendon in the middle of the pitch as he was retrieving the ball. He was forced to leave the pitch via a stretcher.
Once confirmation arrived that he would miss the next five months of action, the game was up. He did travel to South Africa, but as a mere spectator within the England camp.
Beckham's Serie A adventures ended with 29 games, two goals and an impressive nine assists. Milan didn't win anything in either of those seasons, finishing third on both accounts.
However he did win over the Milan fans, and any time he has returned to the city since 2010, he's always been welcomed with affection.