Another disaster in Europe for Conte – could Inter really look to bring in a replacement?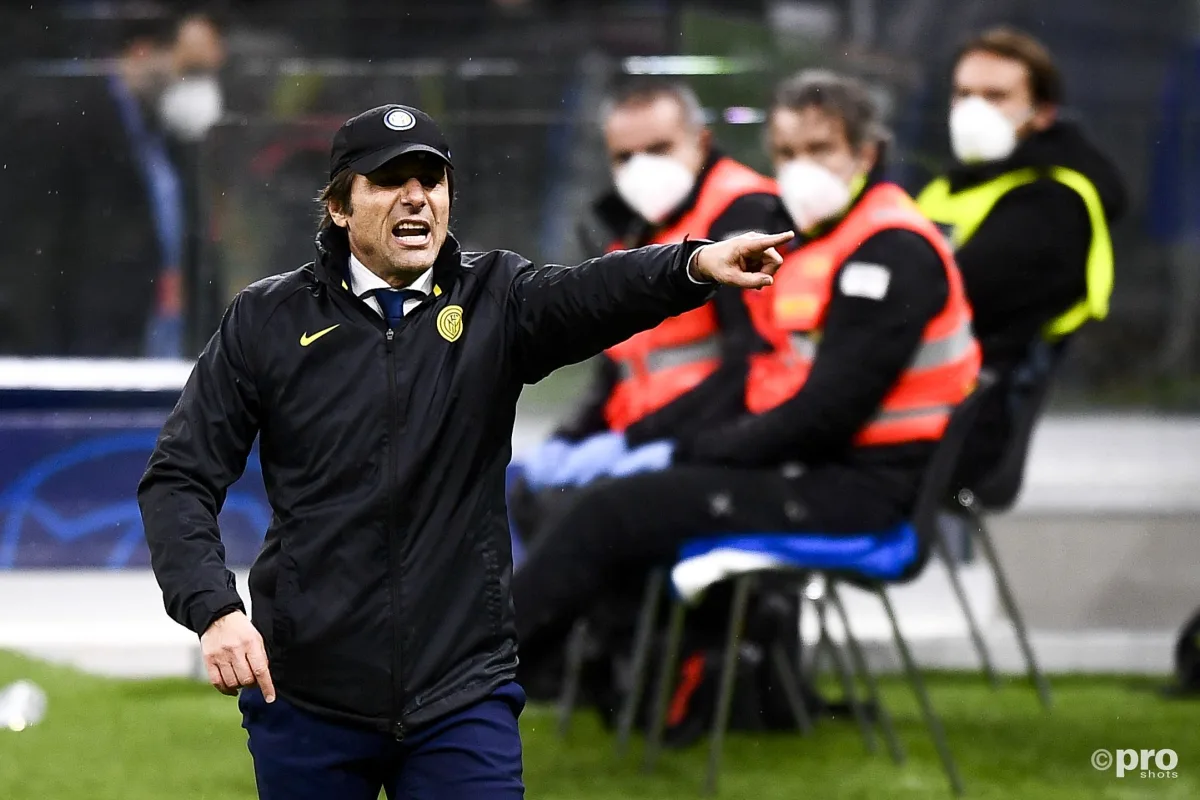 In the 2020/21 Champions League group stage, Antonio Conte's Inter dismally finished bottom of Group B after managing just one solitary win, ending up with six points from their six matches.
Heading into the final fixture on Matchday Six, qualification for the last-16 was still possible if they could defeat Shakhtar at home and hope from a favour from Real Madrid against Gladbach.
Madrid did their part, and defeated the Bundesliga side to top the group.
Inter, meanwhile, could only draw 0-0 at home to Shakhtar, which left them bottom of a Champions League group for the first time in history without even a Europa League place as a consolation.
For a head coach deemed one of the very best in the world, domestically at least, Conte's European record makes for some tough reading for Juventus, Chelsea, and now Inter fans.
Conte Champions League record:
| Team | Year | Stage Eliminated |
| --- | --- | --- |
| Juventus | 2012/13 | Quarter-Final |
| Juventus | 2013/14 | Group Stage (3rd) |
| Chelsea | 2017/18 | Last-16 |
| Inter | 2019/20 | Group Stage (3rd) |
| Inter | 2020/21 | Group Stage (4th) |
As a head coach, Conte has never been beyond the quarter-final stage in Europe's premier club competition.
Inter's exit from the Champions League this season, and the fact they won't be playing Europa League football either, may actually serve them positively in their pursuit of Serie A glory domestically.
But, Conte has never shied away from criticising the Inter board whether it be a lack of activity in the transfer market or their comments on his players. He very nearly quit the club this summer, only to be convinced to stay by the club hierarchy for now.
One player he certainly didn't appear to want is Christian Eriksen, who is on the cusp of leaving in January.
Even if he was to win the Scudetto, you could see him leaving anyway.
However, if he was to leave before then, who would be the candidates to replace him?
Massimiliano Allegri
The obvious choice for Inter if they opt to bring in someone else would be to follow Juventus' lead from a few years ago and recruit Max Allegri as Conte's replacement.
While Conte could never get beyond the last eight in the Champions League, Allegri bettered this immediately as he took Juventus to the 2014/15 final in his very first season in charge, though he would lose 3-1 versus Barcelona.
At the end of the 2018/19 season, Allegri left Juventus after becoming the first manager in history to win four consecutive doubles within Europe's top five leagues.
He has been away from football management since then, but has been linked with a host of top jobs including Real Madrid, Manchester United, and Arsenal.
Mauricio Pochettino
Possibly the most sought-after managerial free agent in Europe at the moment is Mauricio Pochettino, who has made clear his desire to return to the dugout sooner rather than later after leaving Tottenham last December.
Unfortunately for Inter, they face major competition to try and land the Argentine, who has been very strongly linked with Real Madrid and Man Utd especially.
However, both those clubs have came out recently and publicly backed current bosses Zinedine Zidane and Ole Gunnar Solskjaer, so the timing could be right for Inter to swoop if they decide to part ways with Conte.
It does seem inevitable that Pochettino will manage Real Madrid at some point, but it doesn't necessarily have to be now.
Diego Simeone
Diego Simeone has hinted at a move to become Inter head coach in the past after starring for the club back in his playing days, with the Nerazzurri remaining close to his heart.
He'll probably end up going there eventually, but it seems unlikely that Simeone would jump ship from Atletico Madrid mid-season such as his passion and commitment to the Spanish capital club.
Nearly every season the Argentine is linked with a move away, but he seems determined to get things right with Atletico again, and with them currently in pole position to win La Liga, he is going nowhere for now.