Who is Dango Ouattara? The Lorient sensation hot on the heels of Neymar and Mbappe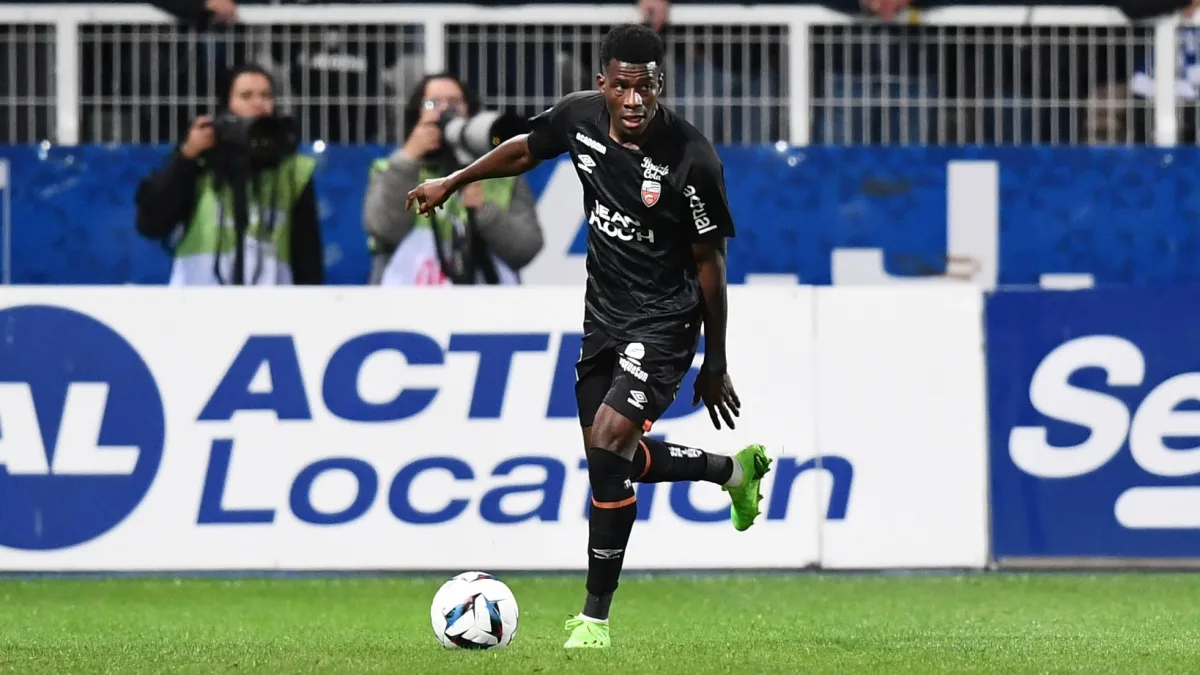 Lorient winger Dango Ouattara is not a name familiar to many football fans presently, but the winger has been quickly building a reputation for himself and will be on the transfer shortlists of many leading clubs should he continue along his present trajectory.
The 20-year-old started the 2022/23 season posting electric numbers in France's top flight, all while playing for a team that struggled against relegation in the previous campaign.
Meanwhile, he posts a strong record at international football and will soon be a player that is simply too good to ignore.
What position does Dango Ouattara play?
He is a winger who is capable of playing on either the right or the left. He is two-footed, making him particularly dangerous and unpredictable.
How good is Dango Ouattara?
He has been outstanding in France since making his Ligue 1 debut for Lorient on 25 September, 2021. Initially used as a substitute, it was towards the tail end of the 2021/22 season that he started to come into his own.
Ouattara has started the 2022/23 campaign at a tremendous rate. In the first eight matches of the season, he posted four goals and five assists, including six successive games in which he was directly implicated in a goal as Lorient started the campaign well. Indeed, as of September, only Lionel Messi and Neymar had more decisive passes in Ligue 1 than the Burkina Faso interntional.
He is a quick and direct player, ideal for playing in the style that Regis Le Bris has Lorient working in.
Certainly, the coach has been talking his young gem up.
"He has the physical abilities needed for the very high level. His jump, his acceleration, his engine. He's going to score headed goals too, you'll see," Le Bris said of Ouattara.
"He has what it takes to reach the highest level. It's the mental aspect that will be decisive, but I have no doubts. He is a stable boy who has overcome the introverted side of his character which slowed him down a bit."
What clubs are interested in Dango Ouattara?
Milan are the first big European club to be linked with a move for Ouattara following the success of Raphael Leao, who previously played in Ligue 1 with Lille. More teams will surely follow.
When does Dango Ouattara's contract expire?
Ouattara's Lorient deal is up on 30 June, 2024.
What age is Dango Ouattara?
His birthday is on 11 February 2002. He is 20 years old.
What height is Dango Ouattara?
He is 177cm or 5ft10in.
What is Dango Ouattara's Instagram?
Dango Ouattara's Instagram page can be found here. As of September 2022, he has 13.2k followers.