PSG turn to Sergio Ramos in Mbappe-Neymar feud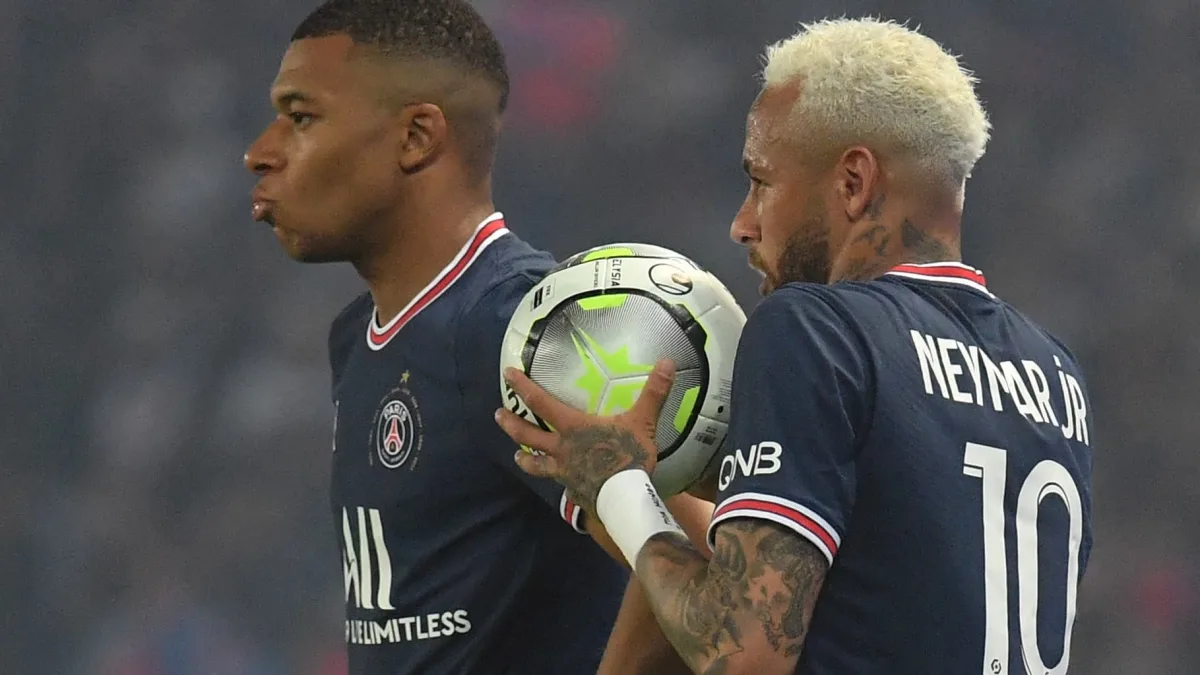 Paris Saint-Germain were forced to call on Sergio Ramos in an effort to mediate the tense relationship between Kylian Mbappe and Neymar.
The superstar duo had an argument during PSG's 5-2 win over Montpellier when Neymar refused to let Mbappe take a second penalty after he had missed one in earlier in the game.
The dispute was believed to have continued into the dressing room and Ramos allegedly had to intervene and mediate the argument in order to stop it getting further out of hand.
A report by Le Parisien claims there was a meeting between the two players following the game, along with PSG director Luis Campos who explained that any problems would have to be discussed in private instead of in front of the whole world.
Neymar had previously liked two posts on Twitter in which Mbappe was criticised for wanting to take the second penalty, as well as one suggesting the Frenchman was practically the owner of the club.
Both players are believed to have put their issues to one side following the meeting with Campos and the intervention by Ramos.
Mbappe vs Neymar: who will triumph?
The tension between the two has been brewing a long time, with Mbappe believed to have wanted Neymar to be sold this summer due to his habit of late night partying and lack of discipline.
Lionel Messi was also reportedly caught up in the conflict, with the Argentine unhappy at Mbappe's attitude towards Neymar.
Kylian Mbappe really had the audacity to ask Neymar to give him the second penalty after he he missed his first one 😐
pic.twitter.com/DxFML8jxqf

— LSPN FC (@LSPNFC_) August 14, 2022
There was also concern around the club with Mbappe's body language throughout the game, with the striker refusing to continue a run after a pass wasn't played to him.
However, PSG's official line is that Mbappe is simply going through a difficult period in his personal life and there is still hope that all parties can resolve any issues.
The tension between PSG's three stars has not stopped them from making a 100% start to the Ligue 1 season under new manager Christophe Galtier.