Kylian Mbappe's FIFA 22 rating REVEALED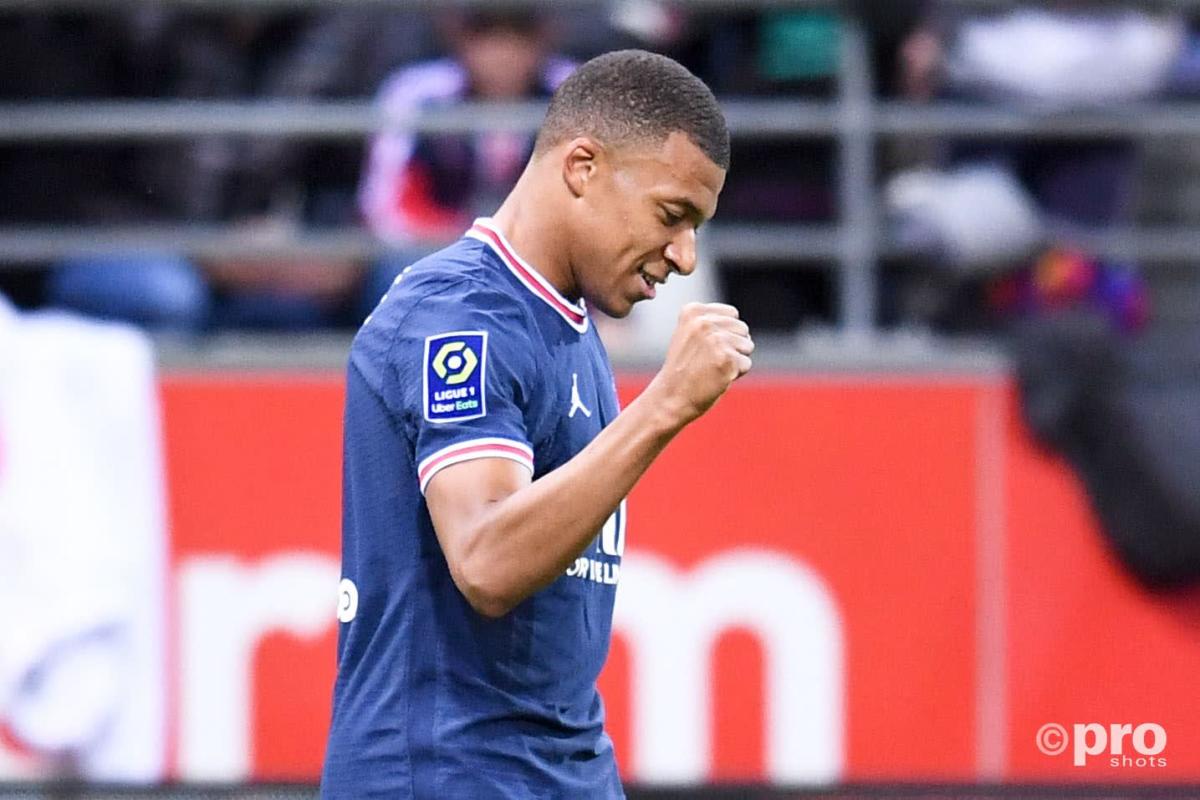 Paris Saint-Germain superstar Kylian Mbappe has revealed his rating for the new FIFA 22 game.
In the previous edition of the popular game, Mbappe had an overall rating of 90, but he has received a boost one year later to 91.
The World Cup winner is one of the fastest players in the entire game, earning a 97 rating for pace, while his shooting and passing metrics have been boosted by two.
Mbappe's dribbling is also at a handsome 92.
He was always going to receive a generous rating from FIFA as not only is he one of the best players in the world, but is also the current cover star for the '22 edition of the game.
The player himself revealed the rating via an Instagram story.
Ratings within FIFA not only relate to how the players perform on the pitch, but how easy they will be to purchase within Ultimate Team.
The higher a rating a player is, the more they will naturally cost.
Mbappe in the real world
Mbappe came close to needing a makeover within FIFA this season as the cover would have needed a change from a PSG kit to a Real Madrid one if he got his desired move to Los Blancos.
Madrid allegedly bid €200 million for his services on deadline day, only for PSG to simply ignore the proposed negotiations.
Why did PSG not take a seat at the table?
🎮 Gameplay Trailer 👇

See how we're elevating the experience in #FIFA22 pic.twitter.com/jshn1dzFgd

— EA SPORTS FIFA (@EASPORTSFIFA) July 29, 2021
Although PSG signed Lionel Messi in July, their hope had still been that they would be able to retain Mbappe on top of that. Even at that stage, though, it was clear that the Ligue 1 side were straining to keep their star man.
Of course, it is a wretch for any side to sell a player of that quality. Indeed, in many ways, president Nasser Al-Khelaifi does not want to be remembered as the person who sold Mbappe. It would be easier for him if it was exclusively the player's choice to leave the club. This is a decision that will hang over him for the remainder of his career.
PSG have never sold starting players under the ownership of QSI, and that trend has continued with their rejection of Real Madrid's offer.
PSG are something of a unique club in that money is not really a driving factor behind their decisions. When you are owned by the oil-rich state of Qatar, finance is never really a problem.
Instead, the currency that PSG have been used to dealing in is prestige. Mbappe is arguably their most prestigious player and for that reason they will not be readily parted with him.