PSG deny Messi shirt sale reports: 'We are not magicians!'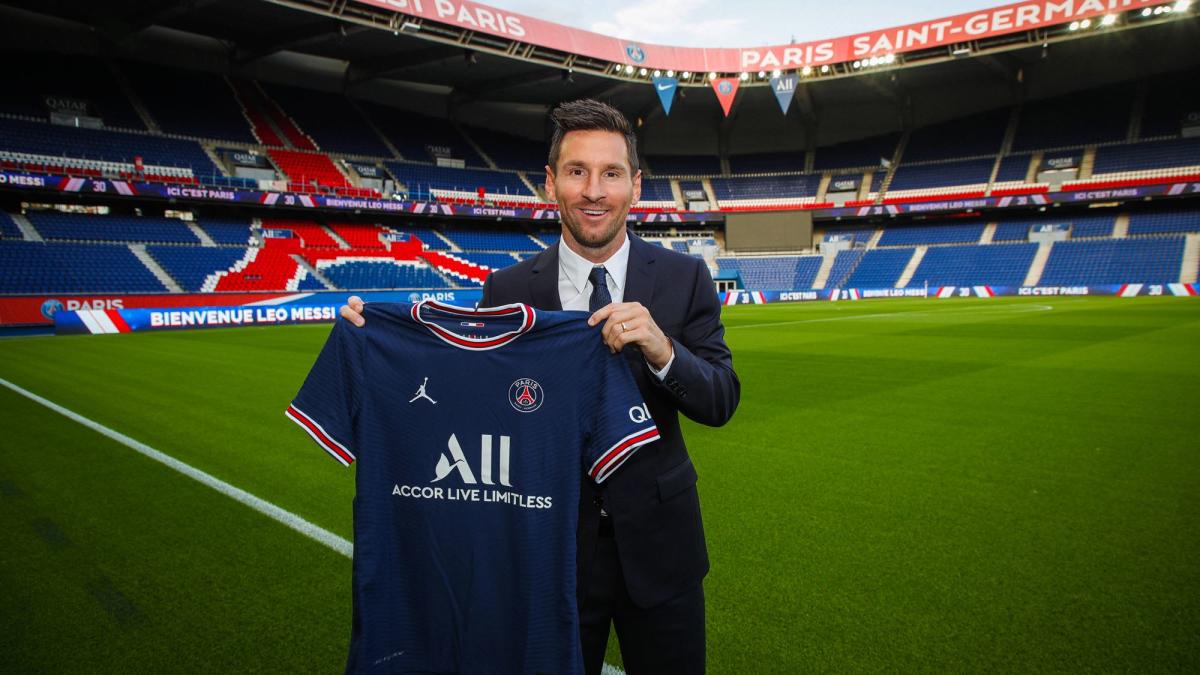 Paris Saint-Germain have denied reports that the club have sold over 800,000 Lionel Messi shirts in just over a week since the Argentine signed for the Ligue 1 giants.
Two weeks ago the football world went into shock when Barcelona announced they would not be able to bring Messi back to the club after his contract expired in June.
A few days later, a sensational free transfer to PSG was announced.
On Monday, reports emerged from France speculating that PSG could potentially sell upwards of one million shirts by the end of the week with Messi's name and number on the back.
However, PSG's commercial director Fabien Allegre has denied these reports, saying the numbers mentioned have been grossly exaggerated.
"It is crazy to talk about such figures," he said, as quoted by L'Equipe.
"Yes, the sales trend has been phenomenal (the best launch of all time), but we are far from the million t-shirts sold.
"The deal with Messi was done very fast, it is not something that we could have anticipated.
"Of course, we have been fast, but it has more to do with the manufacturing times of our partner.
"Whether it is Nike, Adidas or Puma, they all have the same approach with respect to the production and the quantity of shirts that are put in the market.
"We are not magicians."
📸 Today's winners in training 🏆

❤️💙 #ICICESTPARIS pic.twitter.com/jeCx3fuE5P

— Paris Saint-Germain (@PSG_English) August 17, 2021
Why has Messi left Barcelona
Barcelona have been unable to retain the services of their greatest ever player due to new salary regulations introduced by La Liga.
The rules stipulate that no new player can be registered until Barcelona bring their wage bill down to 70% of their turnover.
With the Argentine in their ranks, that number stood at 110%, and even though it has been brought down further following the likes of Gerard Pique taking pay cuts, the wage bill was still far too high for Messi to be brought back at that time.
In a press conference last week, Barcelona president Joan Laporta revealed further details of just how desperate a financial situation the Blaugrana are in, as they are currently in debt up to an eyewatering €1.35 BILLION.
Extravagant spending on the likes of Ousmane Dembele, Antoine Griezmann and Philippe Coutinho in recent years has contributed to these massive debts, while the club has also suffered major losses during the pandemic due to no fans being able to attend matches at Camp Nou.