Real Madrid, PSG and Arsenal given boost by Camavinga's Euro 2020 snub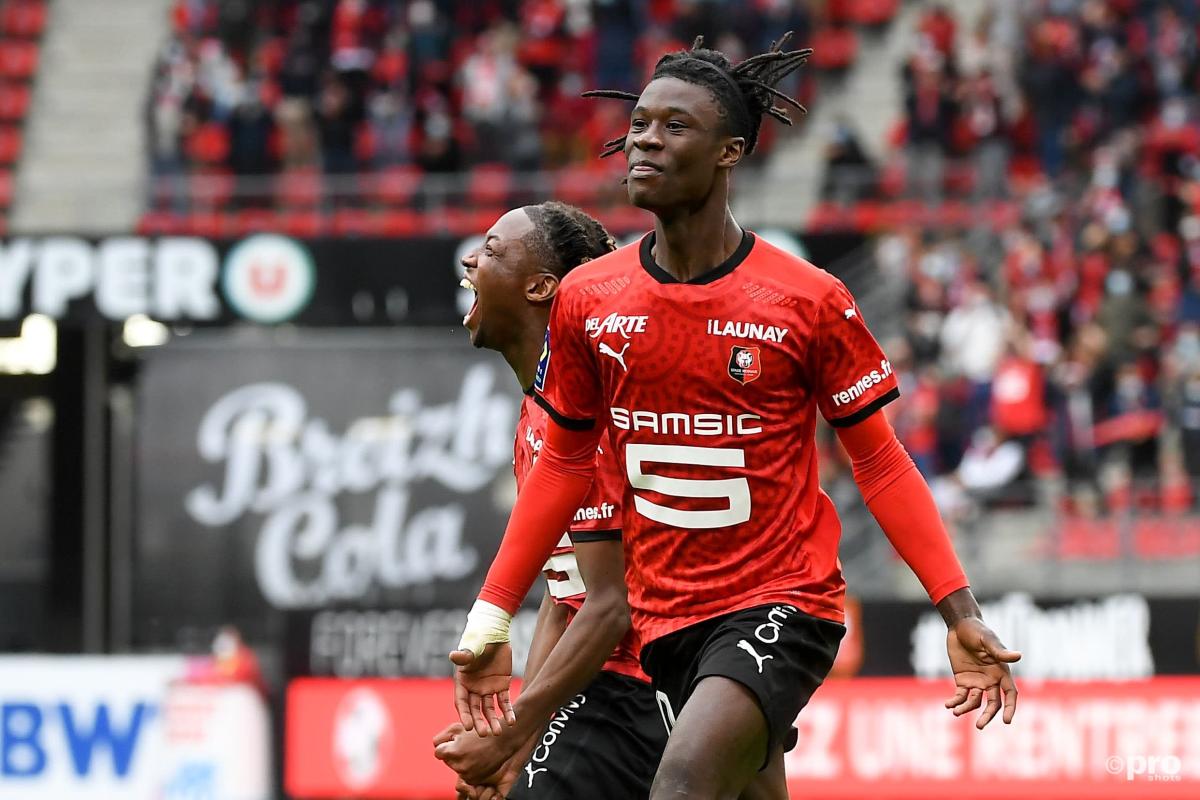 Eduardo Camavinga's exclusion from France's Euro 2020 squad may have come as a personal blow to the Rennes midfielder, but it boosts the prospects of Real Madrid, Paris Saint-Germain and Arsenal signing the youngster in the summer.
Indeed, Camavinga has been getting more accessible for all three clubs over the course of the season.
READ MORE: Released after six months! Mustafi's Schalke disaster in numbers
The 18-year-old has admitted that he is considering his options for the summer, with his contract in Rennes up in 2022. This means he is liable to be sold unless he signs an extension with the club – not something the Ligue 1 outfit have given up hope on yet.
Indeed, Camavinga himself has confessed that it may be best if he remains at the club an additional year following a campaign in which he has fallen below the standards expected of him.
Camavinga's Euro 2020 snub
For that reason, he has missed out on France's Euro 2020 squad but does make up part of the Under-21 squad for the European Championship at that age group.
But Camavinga's exclusion from the senior team is good news for the clubs following him. In tandem with his relatively disappointing form in Ligue 1, his value in the transfer market has naturally deflated.
La liste des 2⃣3⃣ joueurs retenus pour disputer la phase finale de l'Euro Espoirs, prévue du 31 mai au 6 juin en Hongrie et en Slovénie ! pic.twitter.com/Nc1VDDjqkF

— Equipe de France (@equipedefrance) May 20, 2021
At just 18, though, it was only to be expected that Camavinga would hit a difficult period in his career.
Touted by agent Jonathan Barnett as the "best young player in the world", he is not immune from the inconsistency that the vast majority of teenagers display as they are breaking into the professional world. There is still little doubt that he will one day develop into a world-class performer.
Nevertheless, he faces an important crossroads in his career in the weeks ahead. Barnett has said that Camavinga is at a point in his career when it is important to be playing games, and a move to any of the three super clubs courting him certainly offers no such guarantees. He will have to choose wisely.